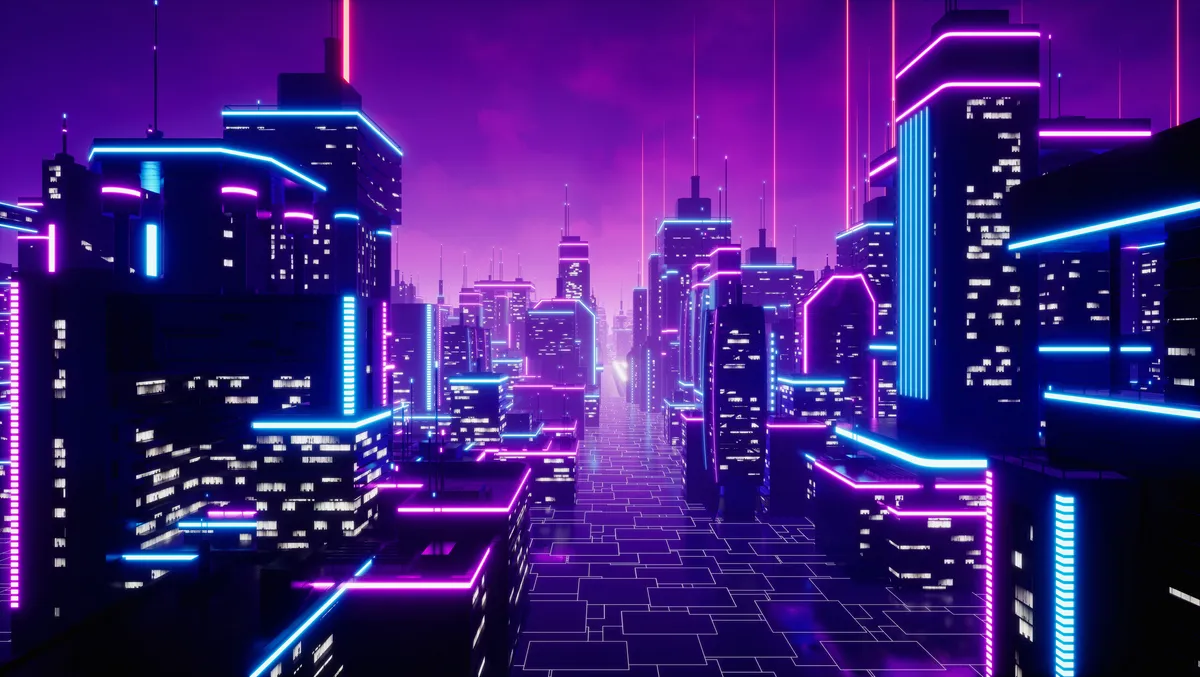 Sing!China metaverse unlocks a new interactive web3
NFKings and Star CM have launched Sing!Meta, a web3 entertainment Metaverse that will provide an immersive and unique interactive experience for over 100 million viewers and fans.
Sing!China is one of the most popular reality TV shows in mainland China. The show invites celebrity mentors to discover talented musicians through blind auditions and team competitions.
Sing!Meta, which is the Metaverse version of Sing!China will provide viewers, fans and contestants with a more engaging and two-way interactive experience to the show. All items within the Metaverse will be uploaded onto the blockchain to become digital assets that users can own.
This web3 joint venture between NFKings and Star CM hopes to spearhead a revolutionary new trend in the entertainment industry.
Powered by NFKings' web3 protocol, Sing!Meta offers a digital bridge for TV audiences to step onto the virtual stage of Sing!China and immerse themselves in entertainment.
Users will be able to generate their unique decentralised identity, record and mint their music as non-fungible assets ("NFTs"), own and decorate their music rooms in the Metaverse, which are also NFTs, and many other unique accesses authenticated only through the NFTs they own.
In recent years, a range of virtual reality products, including Apple's first Mixed Reality (MR) Vision Pro, were introduced, underlying a growing attention and demand for a "glimpse into the future."
Now with Sing!Meta, participants can immerse themselves in the virtual stage for audition and performance and engage directly with other viewers and contestants.
Web3 is entering a new phase of surging development as fostered by several openly issued government statements. The implementation of new regulations for virtual assets in Hong Kong, known as the "Guidelines for Virtual Asset Trading Platform Operators", which officially took effect in June, indicates that the Hong Kong Special Administrative Region is committed to making Hong Kong a leading web3 hub for digital asset and digital finance.
Furthermore, Beijing recently issued the "Beijing Web 3.0 Innovation and Development White Paper (2023)," recognising web3 technology as an "inevitable trend in the future development of the Internet industry."
Mr Tian Ming, Chief Executive Officer at Star CM, says: "Web3 and the Metaverse are subverting the existing mode of the entertainment industry, accelerating the combination of traditional entertainment and technology in various aspects."
"We are thrilled to introduce millions of Sing!China viewers and fans to Sing!Meta, and we look forward to the unique experience that the web3 Metaverse of Sing!China can offer to this industry."
Mr Matthew Lim, Chief Executive Officer and Founder of NFKings and Mr Mario Ho, Founder NFKings, also attended the launch, saying: "We are delighted to enter this partnership with Star CM. Together, we will empower IPs with Metaverse, blockchain and cutting-edge technologies, optimising this synergy and realising the huge traditional IP content matrix."
"NFKings' powerful web3 technology will bring different virtual interactive experiences to Sing! China's viewers and fans."
Hash Global, a web3 venture capital firm in Asia, co-hosted and attended the launch event, joining forces to help Sing!Meta with community building, technical developments and investments.
TheOne.art, a digital art e-commerce platform in China, was also invited to attend, in which the company will explore the possibilities of web3 together with Sing!Meta.
Sing!Meta will be available for downloads worldwide.
NFKings and Star CM will continue bringing variety shows and top IPs into the Metaverse, working together to create a web3 entertainment ecosystem that marks the next chapter for both industries.