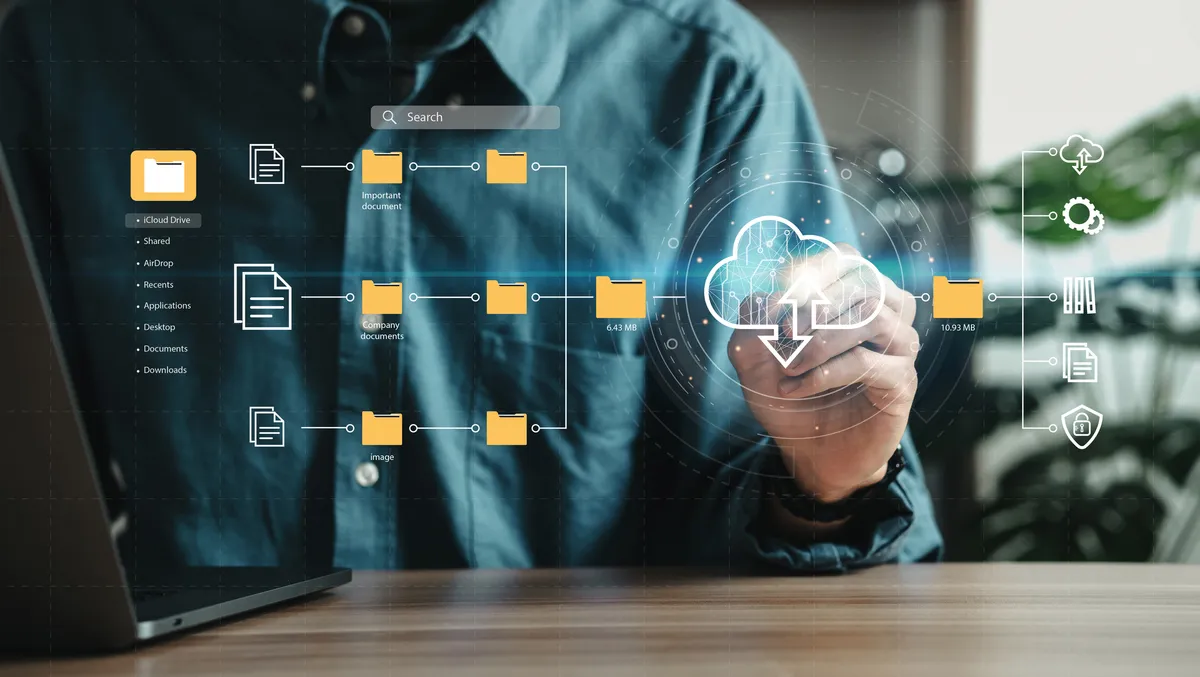 Rush to customer data platforms to drive efficient growth
Customer data platforms have become a cornerstone of the modern technology stack as companies move to leverage an explosion of consumer data, according to a new report from Twilio Segment.
The fourth annual Customer Data Platform Report, which reflects the findings of anonymised usage data from Twilio Segment's 25,000+ customers, finds that businesses are prioritising efficiency and looking to deliver results from the trillions of data points they've cumulatively collected across the platform.
The rise of customer data platforms (CDPs) has been driven by an exponential increase in the volume and complexity of customer data. In fact, the report shows data volume hit an all-time high in 2022, with a record 11.7 trillion API calls on the Twilio Segment platform. While Twilio Segment has observed record highs in customer data volume processed, the report also finds that companies are starting to move their focus beyond data collection and into data activation.
Above all else, these findings make it clear that a CDP is the foundation of the modern technology stack empowering businesses to activate real-time customer data, build a 360-degree view of their customers across all touchpoints, and drive efficient growth at scale.
"In 2023, brands are faced with conflicting demands: maximise customer retention, activate the product and customer data they are collecting, and do it all while increasing operational efficiencies. This report shows that CDPs are the key to meeting all of these challenges for a wide variety of organisations," sys Kevin Niparko, VP of Product Management at Twilio Segment.
"In some cases that means using CDPs to leverage product and customer data in order to drive retention and growth. In other cases, it means increasing data efficiency by eliminating redundancies and streamlining their tech stacks. In all cases were seeing companies derive tremendous value from collecting, organising, and acting on data in real-time," he says.

The CDP Report also finds signs that companies are seeking ways to increase the efficiency of their data stacks. Highlighting that 57% of marketing leaders believe they are currently spending money on ineffective tools, the report explores ways that companies can streamline their technology stacks, prioritise high impact solutions, and grow more efficiently.
Key findings of the CDP Report include:
1. Businesses are getting more efficient about what data they collect. In the face of economic headwinds, savvy companies are looking to do more with less. In recent months, Twilio Segment has been teaming up with an increasing number of customers who are seeking ways to further optimise their data processing methods, and to maximise ROI. For example, Twilio recently developed a strategy with one customer after discovering that they were tracking hundreds of repeat events, and sending data to multiple redundant destinations. By making two simple recommended changes to their workspace, the customer saved 1.6 billion API calls per month, saving them valuable time and money by collecting and activating data more effectively.
2. Enterprise solutions show rapid growth. The Twilio Segment platform helps customers activate their data by connecting to more than 400 different SaaS apps. The most popular apps are Google Analytics (used by 67% of Twilio Segment customers), Mixpanel (51%), and Facebook Pixel (41%). But in 2022, the fastest-growing app was June, a product analytics tool, posting 83% year-over-year growth. Other solutions like Algolia (66% YoY growth), a search and discovery platform, and customer success software Vitally (45% YoY growth) also rank among the fastest growing. With API-driven platforms like Segment enabling integration at close to zero cost, its more feasible than ever for companies to explore and use new apps alongside their larger vendors. In an era of economic uncertainty and budget cuts, this shows that theres still a lot of opportunity for specialised solutions that meet business-critical needs.
3. Data warehouses are surging in popularity. Data warehouses were the second most popular destination for customer data in 2022, behind analytics apps and ahead of advertising apps. In fact, more than half (53%) of Twilio Segment customers send their customer data to a data warehouse. Using a CDP with a data warehouse ensures that non-technical teams have access to real-time data, without depending on data engineers. This allows organisations to create a comprehensive and accurate view of their customers while enabling their marketing and data teams to work directly on the data they rely on already, activating it within the systems they already use.
4. Consumers are using data-deletion request capabilities. Multiple global privacy regulations now require companies to offer their customers the option of deleting their personal data. Consumers are increasingly utilising that option. In 2022, Twilio Segment successfully processed 23.4 million user data deletion requests, a 69% increase over 2021.