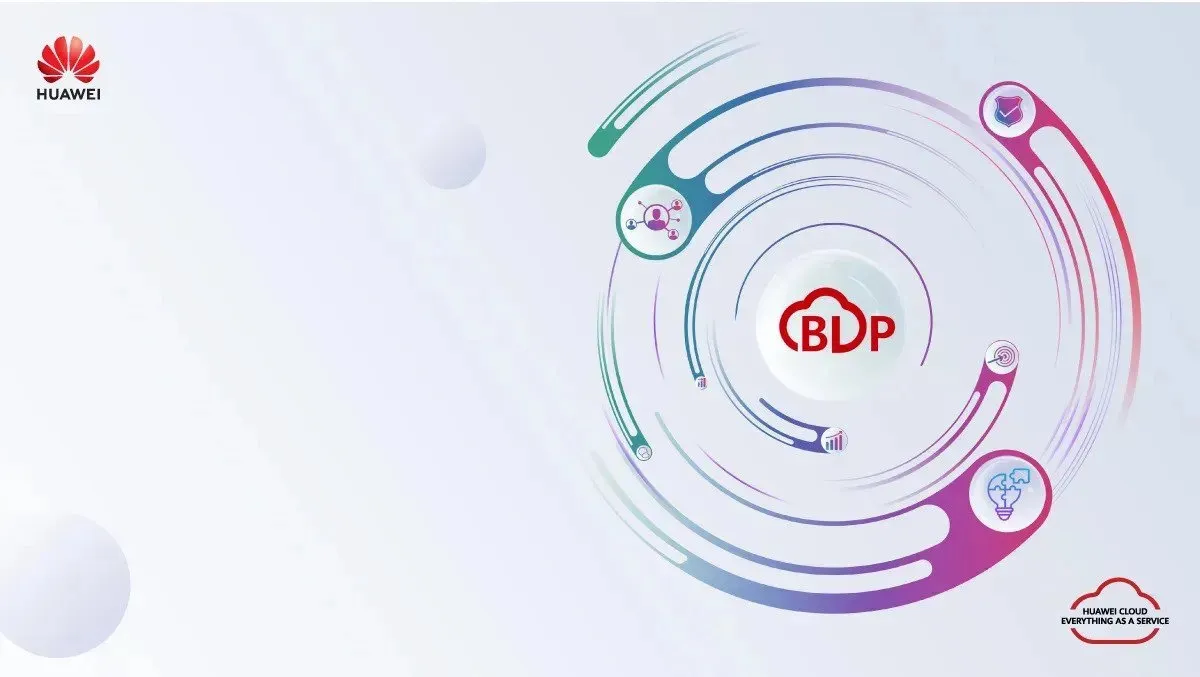 Kick start your digital transformation journey with Huawei Cloud
As consumers and organizations grow and expand in today's business environment, the ever-present force of technology is right alongside. SMBs and organizations understand the need for connected management of their systems and business processes, but some continue to underestimate the benefits that come with digital transformation.
Digitalization is essential for SMBs and businesses for a variety of reasons, if not simply for ease of access to their data, but the process is one that must be taken in stages. It begins with the digitalization of data, then the digitalization of automation, before complete digital transformation.
By the end of this process, data is populated, backed up and easily accessible in a digital format, marketing campaigns (EDM drip campaigns, for example) become simplified, and CRM and ERP adoption becomes much more approachable. Overall, the process creates powerful digital workplace solutions that offer access to data or documents on the go.
Understandably, the current global economic environment is volatile and changing rapidly post-pandemic, and this is why simplifying the digitalization process is vital to make sure you and your business aren't left behind. SMBs can now take the simple and secure path of the digital transformation journey with Huawei Cloud, whose enterprise applications will help streamline the process for comprehensive solutions.
Taking charge of your digital transformation journey
1. AISHU AnyBackup Express 7
AnyBackup Express 7 is data protection that is flexibly deployed on IT infrastructure for small and medium-sized application scenarios. It provides second-level and hour-level data protection solutions for traditional applications and modern workloads.
It is economical, easy to use and provides comprehensive protection that is supportive of on-demand subscriptions. The highlights include reducing TCO, ensuring business continuity, compliance following, and excellent performance.
AISHU AnyBackup Express 7 can be utilized for a number of business applications, including:
Local Data Protection: Order software subscription service products for AISHU and build a data protection platform in the local server.
Core Application Disaster Recovery: Build a disaster recovery environment through the real-time replication function, the core business system, to the real-time replication to the anti-disaster recovery environment.
Offsite Data Disaster Recovery: Subscribe to two sets of AnyBackup Express 7 software subscription services, and build data protection platforms in local and remote data centers, respectively.
Hybrid Cloud Data Protection-Deployment in the Cloud: Through the D2C method, local data and the cloud data are protected; applications with high business continuity requirements can be copied to the public cloud host in real time to realize a quick takeover when the data is lost or damaged.
Hybrid Cloud Data Protection-Local deployment: Set up a data protection platform in local servers to protect local data and data in the cloud with a timed backup.
Data Archive: For data that needs to be stored for a long time, archive it for lower-cost storage through the archiving function.
More information about AISHU AnyBackup Express 7 can be found here.
2. Acronis Cyber Protect Standard
Traditional security tools are not designed for today's cyber threats. The traditional approach of using a patchwork of protection tools – for backup, patch automation, antimalware, configuration management, and more – is complex, expensive, and ineffective. Acronis Cyber Protect offers a revolutionary approach to cyber protection by integrating data protection with cybersecurity.
This integrated method eliminates complexity challenges, delivers better protection against today's threats, and maximizes efficiency by saving time and money. With its full-stack antimalware protection and comprehensive endpoint management, Acronis Cyber Protect combats advanced cyberattacks with a unique integration of protection technologies while simplifying daily IT operations, endpoint deployments and management, and reporting. Now you can manage all cyber protection aspects from a single pane of glass.
To learn more about how Acronis Cyber Protect Standard can help your business, please visit the website here.
3. Whatsapp SCRM
WhatsApp SCRM, a Social CRM based on WhatsApp, can both grow your company's management and customer service and improve employees' work efficiency and effectiveness. Some of its fantastic features include:
Run up to ten WhatsApp accounts at the same time on the same device.
Create & Edit User Personas
A Smart Chatbot that utilizes quick replies for customers.
Marketing Automation that enables every salesperson to send the appropriate message to customers according to their labels and status.
AI Customer Prospecting is made easy according to keywords and locations.
SCRM can help give full play to the life cycle value of members.
For more information on Whatsapp SCRM, please visit the website here.
4. AroundDeal
AroundDeal provides comprehensive and accurate data on business contacts and company information from all over the world, boasting over 110 million business profiles, over 6.1 million C-level executives and over 38 million emerging market contacts in 249 countries and locations. Its cutting-edge technology allows it to crowdsource data, ensuring maximum coverage and accuracy, with a 95% accuracy guarantee.
Some of AroundDeal's features include:
Prospector: Find your next customer with better data. Quickly build targeted prospect lists with 100M+ contacts data & receive alerts when contacts change jobs.
Chrome Extension: Get targeted contact and company information directly on LinkedIn, company websites and CRM (Salesforce or HubSpot).
Engagement: Build automated sales sequences and take your sales opportunities to the next level.
Enrichment: Enrich your records with 50+ firmographic fields in the AroundDeal database, including business email, phone, job title, company name, and more.
Visitors: Find out what companies are visiting your website and engage them the right way at the right time.
More information about AroundDeal can be found here.
5. Neocrm (Sales Force Automation)
Sales Force Automation is an end-to-end lead-to-cash management. It helps organizations to manage key data points such as sales activities, leads, opportunities, orders, invoices and payments effortlessly with the automated Lead-to-Cash processes. It enables sales teams to access key information and collaborate anytime, anywhere, and improve overall sales efficiency with native mobile and social capabilities. Neocrm is here to help organizations to make smarter, data-driven decisions and take preemptive actions.
It is a platform designed to be agile and easy to use, with a very low learning curve. Create your own custom reports, analyze data and gain insights from anywhere and at any time with easy-to-access mobile and web portals. Help ITs and ISVs build custom applications with significantly less time and lower cost using our PaaS solution. Achieve faster time-to-market and better quality through a full suite of development tools such as SDKs, Sandbox, and mobile UI configurator.
To learn how Neocrm can help your business, visit the website here.
6. Yonyou YonSuite
YonSuite is a cloud service platform based on a cloud-native architecture that provides growing enterprises with marketing, manufacturing, purchasing, finance, human resources, office automation and platform integration to support global operations and social businesses.
By enabling the digital and intelligent development of enterprises, Yonyou YonSuite can help them realize customer-centric, data-driven, real-time operation and easy management. It helps not only Chinese enterprises in the entire development process from startup to global operation but also provides digital cloud services for growing global businesses.
Key highlights of Yonyou YonSuite include:
Agile Business: All-in-one platform support for different business natures and divisions.
Light management: Cloud platform support management to monitor the global business anywhere.
Simple IT: Enterprises do not need to do maintenance on their IT infrastructure.
Enhance Efficiency: Continual machine learning with AI, RPA and VPA.
More information about Yonyou YonSuite can be found on the website here.
How can I utilize these products to help digitalize my business's data?
Complete digital transformation of your business is a process that starts with a single step. Digitalizing data is the first part of this journey for most SMBs, but utilizing solutions like those found on Huawei Cloud's BDP can make the whole process that much easier.
Check out upcoming events on Huawei Cloud's webpage to learn more about how to grow and scale businesses using digital workspace and enterprise application packages.
To kick-start your data digitalization process today, please visit the link below and explore the Huawei Cloud BDP to find the solution right for you and your business.