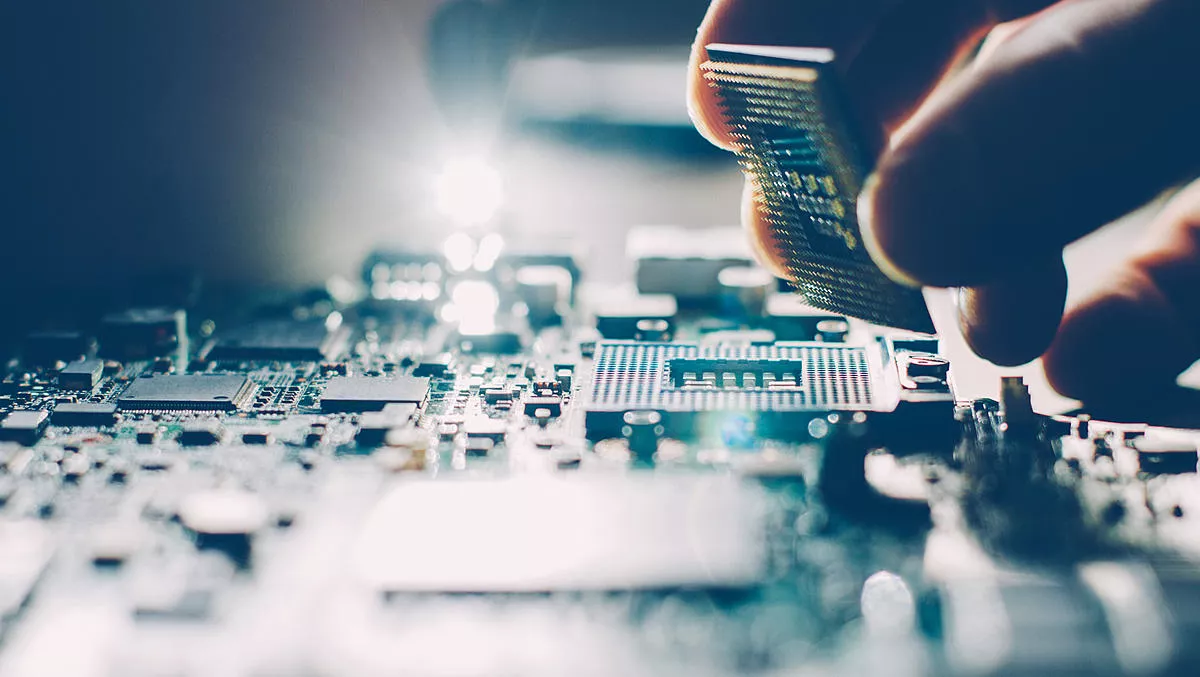 Intel creates 10th Gen vPro processors for 'next generation of business computing'
By Newsdesk
Mon, 18th May 2020
FYI, this story is more than a year old
Intel's latest 10th Generation vPro processors are being hailed as the 'next generation of business computing' – remote working.
The company announced the 10th Gen Intel Core vPro processors last week, stating that the mobile and desktop PC processors are designed to deliver more performance, more connectivity, more security features, and remote manageability than previous generations.
The new processors feature Wi-Fi 6 connectivity – and although Wi-Fi 6 is just starting to gain traction in the market, Intel says it's the latest suitable technology for video conferencing.
Intel Hardware Shield also includes advanced threat detection that extends below OS protection features to protect memory resources.
"Built for business, the Intel vPro platform is a comprehensive PC foundation for performance, hardware-enhanced security, manageability and stability," says Intel vice president of the Client Computing Group and general manager of Business Client Platforms, Stephanie Hallford.
"With our new 10th Gen Intel Core vPro processors, we've enhanced that solid PC foundation to help tackle not only today's challenges, but also those of future work environments across the PC lifecycle.
The Intel 10th Gen vPro processor includes improvements such as:
Up to 40% better overall application performance compared with a 3-year old laptop running a 7th gen Intel Core i7-7600U processor.
Up to 36% better office productivity compared with a 3-year old laptop running a 7th Gen Intel Core i7-7600U processor.
Analyse and visualise data up to 44% faster compared with a 5-year old desktop running a 6th Gen Intel Core i7-6700 processor.
Nearly 3 times faster Gigabit speeds compared to standard 802.11ac technologies and improved performance in dense environments with integrated Intel Wi-Fi 6 (Gig+) Wi-Fi technology for video conferencing.
Rapid responsiveness, "worry-free" battery life, and instant resume with Project Athena-based laptops.
"For more than a decade, Cisco and Intel have partnered to deliver a wireless experience, helping to elevate Wi-Fi's business relevance and impact," says Cisco's CTO of wireless, Matt MacPherson.
"This close partnership provides early and extensive testing that ensures, as new industry standards and innovations emerge, Cisco and Intel customers can quickly and confidently embrace the latest technology.
"We're excited for customers to experience the more reliable connections, faster downloads and improved application performance of the new 10th Gen Intel Core vPro processors and Cisco's latest Wi-Fi 6 certified access points.
The processor includes Intel Active Management Technology and Intel Endpoint Management Assistance for deskside support, PC maintenance, and employee downtime with remote manageability of devices, whether on-premises or in the cloud.