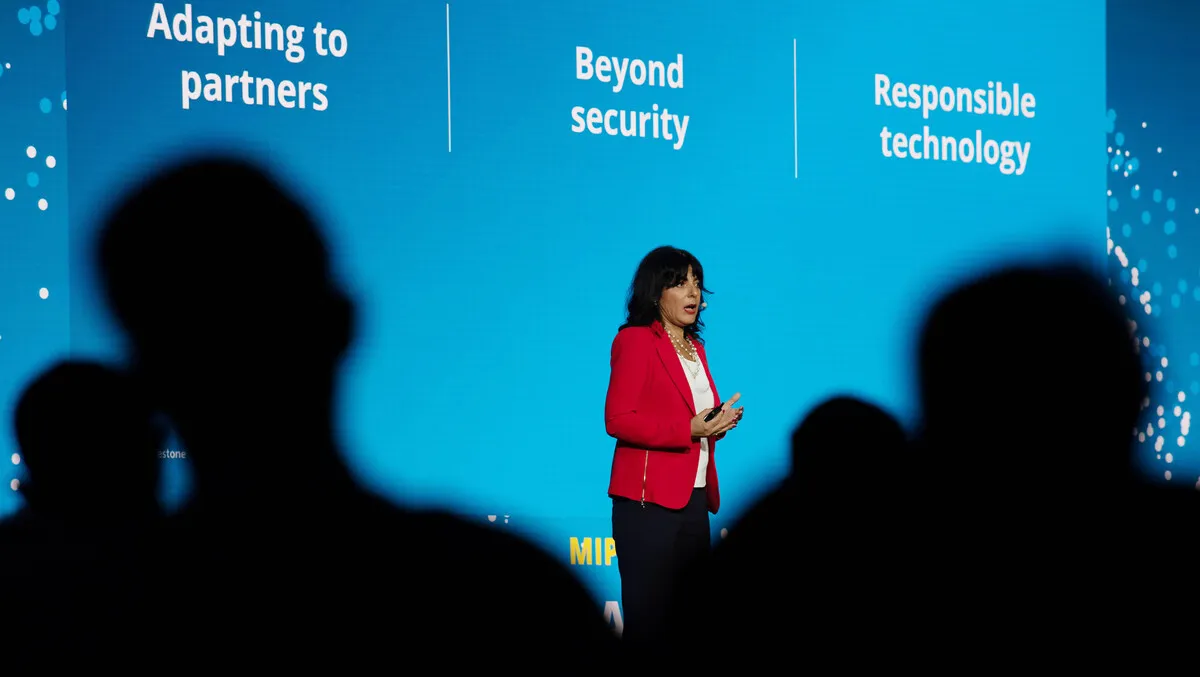 Finding the power in partnerships for the VMS industry
FYI, this story is more than a year old
A presentation by Ilijana Vavan, Milestone Systems Chief Revenue Officer, at this year's MIPS summit further asserted that a partner-based model is crucial for strong growth development.
Sales is a key part of the channel ecosystem, and Vavan highlighted that it is important to see opportunities and meet market demands.
"We don't even know what those opportunities are, but we know there are a lot of opportunities there," she says.
"Security is our bread and butter and we will continue to focus on that, but we are definitely expanding our horizons beyond security."
Vavan mentioned the past successes of previous 100% channel models in companies she has worked for and how they are crucial to growth.
"It was all about the power of partnerships that made those companies I worked for great."
As a recent addition to the company, she says that leading technology, a robust partner ecosystem and a people-first approach are what made her decide to take the CRO role.
"It's always people first, and that's something that really appealed to me. That's why I'm here."
With a background in the medical industry, Vavan highlighted the importance of VMS systems in helping produce successful patient care outcomes and confirmed the company is committed to its Q1 2023 release of a new healthcare offering.
"We're gonna deliver those in Q1 and if somebody said in the past it was impossible, it's definitely possible. We'll stick with the date we announced."
Key themes going forward that were mentioned were responsible technologies and having a licence to operate. These are said to be things that will enhance the channel ecosystem and create better opportunities for partners.
"Responsible technology is at the core of our business and is the licence to operate. Without that, we cannot go on the market," says Vavan.
Milestone has made changes to its partner program recently, and Vavan says it is based on feedback and collaboration with partners all the way, which has made it a success.
"People typically do not like change, unless they realise that the change is for the better," she says
"We changed because we listened to you, through talking and receiving feedback from all of our partners."
Three years ago, the company had 8,500 partners globally, and there was a mix of commitment and non-commitment. Now that number is less, but it is partners who are fully committed to the Milestones growth journey, says Vavan.
"We wanted to create a programme in which we could focus on the partners that are committed and loyal to us. This way we can serve them the full benefits of our organisation."
Focusing again on the importance of positive partnerships for successful outcomes, Vavan bought out a special use case, where the company has been working with partner Systeminence in Lebanon. Working with the SESOBEL research centre, a system of non-invasive cameras and tracking helped analyse the playtime of Autistic children without the need for note-taking or in-room operations.
"We installed our cameras together with our system and everything. The child was not aware of the presence of cameras, and they could play and do whatever was needed. On the other side the therapist, instead of writing notes on a piece of paper, is able to write everything using our smart technology directly in the video."
Other use cases highlighted how the city of Palermo in Italy was revolutionised by smart camera technology and how Milestone and XProtect helped Securitas streamline SOC development.
To finish, Vavan summarised that taking opportunities and looking at challenges from angles could help lead to future success.