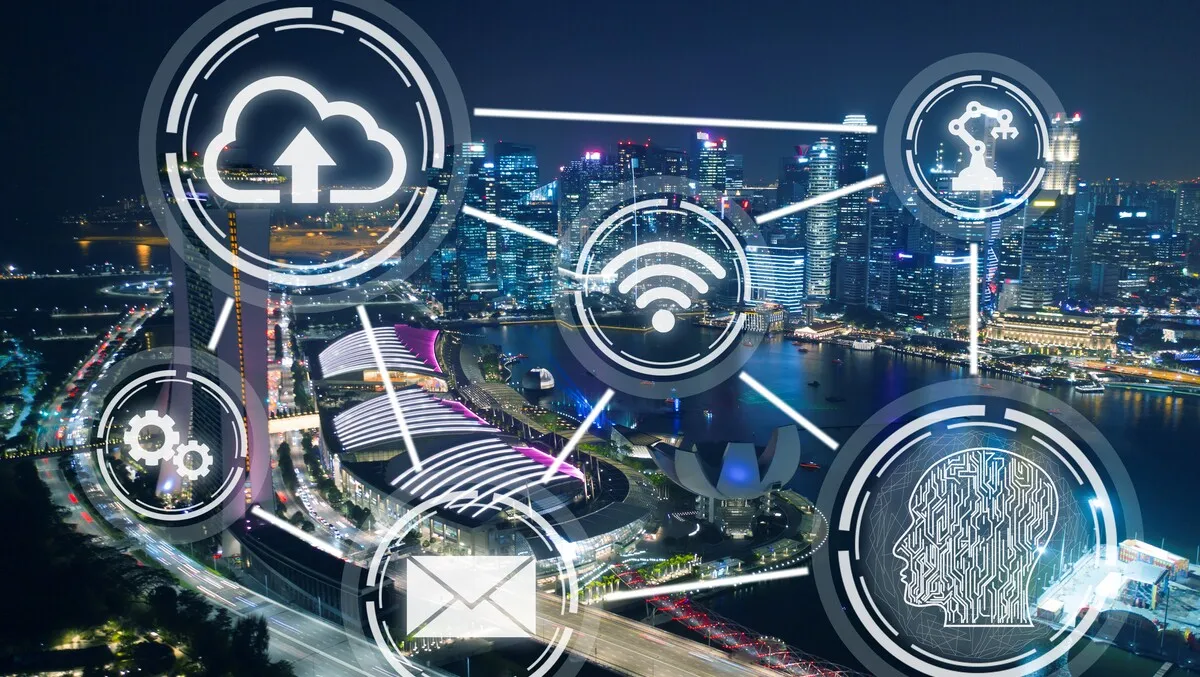 Connectivity edge makes Singapore ideal for establishing a regional IT hub
Tue, 26th Sep 2023
In today's rapidly evolving globalised digital landscape, the idea of regional IT hubs has emerged as a driving force behind technological innovation, business growth and cross-border collaboration. Multinational corporations (MNCs) establish such hubs to consolidate resources, pool talents, and spur innovation.
Singapore has become a beacon of excellence, a preferred destination for MNCs and other enterprises seeking to flourish in Southeast Asia (SEA) or intending to use SEA as a springboard for regional or global expansion. At the heart of one of the world's fastest-growing markets, it is home to many MNCs' regional business headquarters.
Situated at the crossroads of global trade routes, its strategic location has catalysed the influx of MNCs and collaboration, making it an epicentre of digital transformation.
The Singaporean government's proactive measures have paved the way for this technological evolution. Its vision of a Smart Nation, where the embrace of digital transformation touches every facet of life, paints a future where a digital-first Singapore flourishes. This bold endeavour encompasses a digital government, economy and society that harnesses technology and revolutionises sectors from healthcare to business.
A state-of-the-art infrastructure and connectivity, including high-speed internet, reliable telecommunications network, and advanced data centres, provide a robust foundation for supporting the operations of a regional IT hub, ensuring seamless data transfer, and enabling the deployment of digital services.
The convergence of strategic location, government initiatives, and technological prowess creates an ecosystem of immense opportunities for MNCs that make Singapore their regional IT base.
As a home-grown Singapore company, StarHub delivers the 3Cs – cloud, connectivity and cybersecurity – vital for MNCs in their digital transformation efforts. It is driven to advance connectivity into the cloud and provide cybersecurity that enterprises need to protect their assets from the data centre to the edge as they adapt to the post-pandemic world.
Impact of regional IT hub on local community
A regional IT hub brings multiple benefits to Singapore and the community. As MNCs establish their operations in the country, they require a skilled workforce to manage various aspects of their business, including software development, cybersecurity and data analytics. This leads to the creation of jobs for local professionals, contributing to the overall economic prosperity of the community.
With the opportunity to learn from highly skilled professionals from around the world, local talents can acquire and develop cutting-edge skills. MNCs also often invest in training programmes, workshops and skill development initiatives to enhance the capabilities of the local workforce. The collaboration between local employees and international experts fosters knowledge transfer, allowing Singapore to stay updated with the latest technological advancements and best practices.
Many MNCs recognise the importance of corporate social responsibility and actively engage in social initiatives and community programmes, ranging from education support to environmental sustainability, as they strive to make a positive impact on society while also enhancing their own reputation and long-term sustainability. By partnering with local organisations and supporting community-focused projects, these enterprises contribute to the betterment of the society in which they operate in.
For instance, StarHub is building a green, safe and sustainable intelligent network solution infrastructure in Punggol Digital District (PDD) which is being developed as a green district. PDD will be a microcosm of a Smart City with innovations in cybersecurity, smart living and estate management – making the district a great place for setting up a regional IT hub and for people to live, work and play.
Connectivity is key
Central to the establishment of a regional IT hub is connectivity. The ultimate aim of having a hub is to support business and operations both within the country and across the region. Speedy and stable connectivity serves as the backbone for growth, innovation and collaboration.
A robust and reliable connectivity infrastructure enables seamless communication and collaboration among businesses, startups, research institutions, and professionals within the regional IT hub. This facilitates the exchange of ideas, knowledge sharing, and the potential for cross-industry partnerships.
As enterprises rely on data-driven technologies and cloud computing, high-speed and low-latency connectivity is crucial for efficient data transfer and the use of cloud services. These capabilities underpin the development of applications, services and solutions necessary to propel the business ahead.
Today's work trends encompass remote work and flexible arrangements. A well-connected IT hub allows employees to work from various locations while maintaining efficient access to resources, data, and collaborative tools, enabling a hybrid work environment.
Connectivity is crucial for data centres and cloud computing facilities, whether on or off-premise. More MNCs are also turning to hybrid and multi-cloud solutions to store, process, and manage vast amounts of data efficiently. StarHub Cloud Connect solution provides MNCs a scalable and secure direct pathway to world-leading cloud service providers, giving them the needed performance, reliability, security, and flexibility to accelerate cloud access and drive digital transformation.
Embracing emerging technologies
Artificial intelligence (AI), Internet of Things (IoT) and data analytics are among the emerging technologies that are driving innovation across industries.
AI has been transforming industries in recent years. The latest iteration is generative AI, which set the world abuzz when it was introduced late last year. Generative AI is trained on a vast quantity of data to identify patterns and generate content such as text, images or audio. It is a great tool for generating ideas and contents and creating personal experiences, as in the case of chatbots. Many organisations are encouraging their staff to use generative AI tools, such as ChatGPT, to improve efficiency and productivity. While generative AI offers promising opportunities for businesses, organisations should approach its adoption with careful consideration of ethical, legal and operational implications.
A connected regional IT hub can implement smart city infrastructure, utilising technologies such as IoT for efficient resource management, energy conservation and enhanced quality of life. An example is StarHub's collaboration with the National University of Singapore (NUS) to incorporate StarHub's 5G and IoT solutions into the university's smart campus innovations. As Singapore's first 100% solar-powered campus wifi, the network comprises StarHub's 5G standalone units that are mobile, re-deployable and do not require any underground cable to be installed.
Enabled by StarHub's integrated IoT platform service, the joint effort enables NUS to manage campus facilities more efficiently, drawing from live data from a network of sensors.
This collaboration is aligned with StarHub's support of the Singapore Green Plan 2030 to transform the nation into a sustainable city using cleaner energy sources and greener infrastructure and buildings.
In an era where massive amounts of data are generated and available daily, data can help MNCs better understand their business, shape business strategies and make better-informed decisions. By analysing data, enterprises can spot patterns and trends that can help them optimise processes, streamline operations, reduce costs, and identify new business opportunities for product or service development.
The way ahead
In an increasingly competitive global market, technology is the key driver of growth and innovation. Establishing a regional IT hub in Singapore, along with its strategic location, government initiatives and robust IT infrastructure, can help MNCs build the foundation for future success.
They also need to be open to embracing emerging and new technologies by acquiring expertise or engaging a technology partner with the know-how and solutions.
Taking the technology route is the way ahead as the world becomes more digitalised. It's a journey of discovery of more innovations and business opportunities.