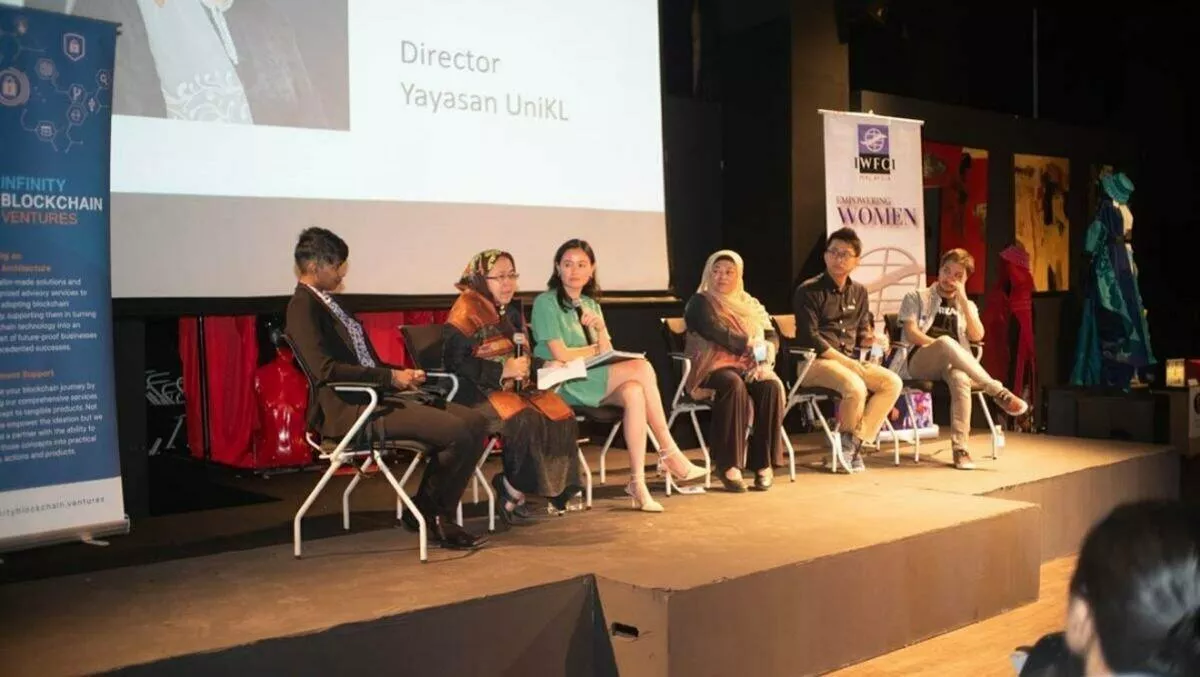 Blockchain could boost transparency in fashion industry
By Newsdesk
Mon, 21st Oct 2019
FYI, this story is more than a year old
The International Women's Federation of Commerce and Industry Malaysia (IWFCIWM) and Infinity Blockchain Ventures teamed up to host an event highlighting how the fashion industry and technology can use blockchain to provide more transparency into how they source their garments.
The Blockchain and Fashion (BCF): Growing Local Industry Through Sustainable Fashion event, which coincided with Malaysia Fashion Week, discussed how blockchain can be a game-changing technology for the fashion industry.
At the event, Biji-biji, a sustainable fashion player, showcased its product, the Merak Banner tote bag. Using the solution from WowTrace, it enables consumers to check and validate the origin of the product, what it is made of, when it is made -- at every stage of the supply chain.
"The advent of technology enables companies to seamlessly integrate complex capabilities that can trace the whole journey of their products from farm to garment. That represents a whole new meaning to sustainability as consumers can now make smart choices on their purchases based on the information available," comments IWFCIM president Dato Elaine The.
Malaysian technology visionary, Datuk Yasmin Mahmood, CEO, FutureReady Consulting Sdn Bhd says that, "The ABCD technology is embedded in our social fabric today. Specifically, with blockchain, we have arrived at an exciting time, where two-pronged goals are met. Firstly, we can have local industries and communities thrive as their artisan work, culture, heritage and rights can be protected. Secondly, it helps industries and SMEs immensely in integrating the Sustainable Development Goal as part of their strategic focus."
Infinity Blockchain Ventures states that it has a full suite of blockchain solution offerings to support the local entrepreneurs by providing opportunities to learn more about blockchain technology.
"Sustainability is crucial in order to preserve the future. Through new technologies like blockchain, it can further enhance product traceability and can bring a whole new meaning to the term 'ethically sourced'", says Infinity Blockchain Ventures regional head, Cris D. Tran.
The company believes that Malaysia has the potential of having successful blockchain technology implementations due to its diverse market and strong infrastructure. They are also currently working with local players to train more Malaysian blockchain developers to further support the growth of blockchain technology within the market.