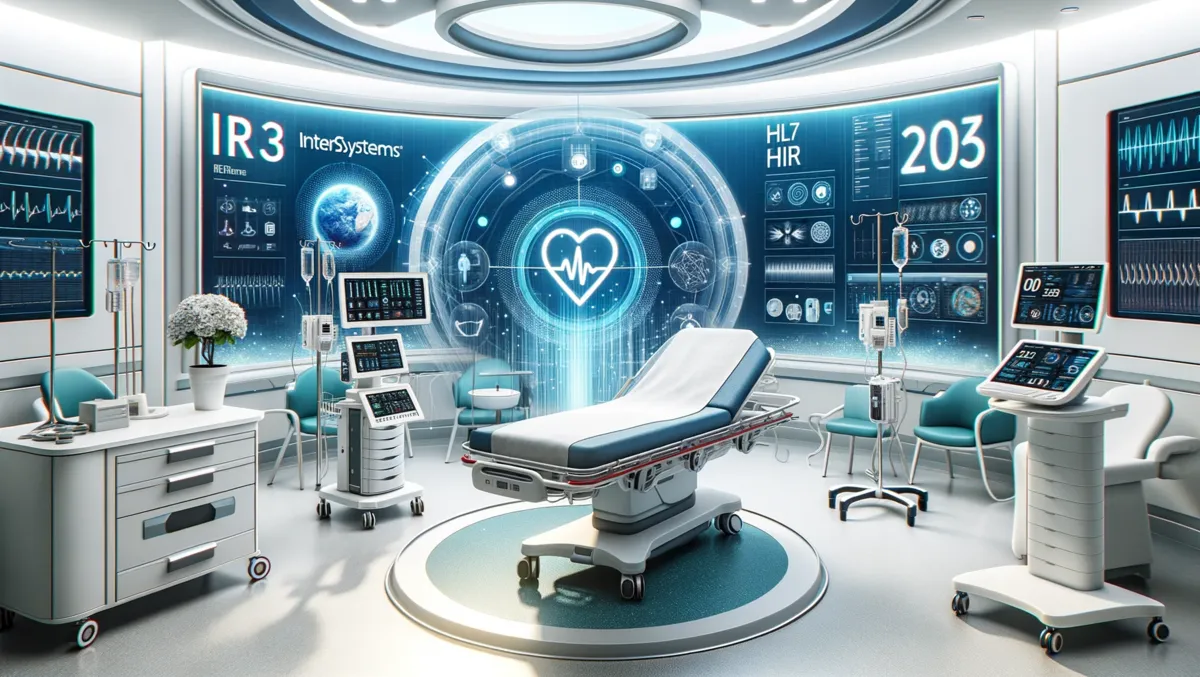 Zi.Care & InterSystems announce boost to digital healthcare in Indonesia
In a significant move for the digital healthcare sector in Indonesia, Zi.Care, a leading provider of electronic medical record (EMR) systems, has announced a strategic partnership with InterSystems, the creative data technology provider renowned for solving critical scalability, interoperability, and speed challenges for its clients.
This collaboration will see Zi.Care harness the capabilities of the InterSystems IRIS for Health Indonesia Edition data platform. This partnership aims to strengthen and accelerate Zi.Care's business growth and expand its services across the region.
Under the terms of the agreement, Zi.Care will market the InterSystems IRIS for Health Indonesia Edition data platform, rebranded as Zi.Care HUB. This platform will provide expert services that will support healthcare providers in mapping, transforming, and cleansing their EMR data. This is especially vital for routing data to the Indonesian government's SATUSEHAT national integrated health data platform.
Furthermore, Zi.Care has plans in the pipeline to migrate its Zi.Care HIS EMR system to the InterSystems IRIS for Health data platform. The overarching goal is to foster product innovation. This transition will pave the way for the creation of an enhanced Zi.Care HIS, which will feature cutting-edge functionalities such as medical device connectivity and data interoperability. The intent is to centralise and streamline both healthcare provider and patient experiences. In addition, Zi.Care aims to bolster the patient engagement features of its mobile app.
Using the InterSystems IRIS for Health platform, Zi.Care hopes to simplify SATUSEHAT compliance for healthcare providers. This will empower them with a repository of clean, standardised HL7 FHIR data that can be used for advanced analytics. The platform will enable connections between the FHIR repository and various data sources like medical devices, mobile apps, and insurance systems. Such integrations will provide healthcare providers with actionable insights to enhance patient care, streamline operations, and improve overall patient experience.
Jessy Abdurrahman, CEO of Zi.Care, expressed his enthusiasm for the partnership: "Our agreement with InterSystems will usher in the next digitisation phase for all our healthcare facilities in Indonesia. I am confident that this collaboration will be transformative for the healthcare industry. With InterSystems IRIS for Health, we can expedite this digitisation transition and deploy advanced data analytics."
InterSystems' partnership will also catalyse Zi.Care's business expansion. The company has ambitious plans to add 170 more hospitals to its existing 130-strong customer base within this year.
"It will revolutionise interoperability," Mr. Abdurrahman added. "Connecting with medical devices or health insurers' APIs individually would be resource-heavy and time-consuming. InterSystems IRIS for Health will ensure efficient integration with Zi.Care HIS, preserving our resources."
Luciano Brustia, Regional Managing Director, Asia Pacific at InterSystems, also shared his thoughts on the collaboration: "We are delighted to partner with a dynamic EMR systems company like Zi.Care. They have a remarkable customer base, and we are eager to support their rapid growth and help Indonesia realise its health technology aspirations."