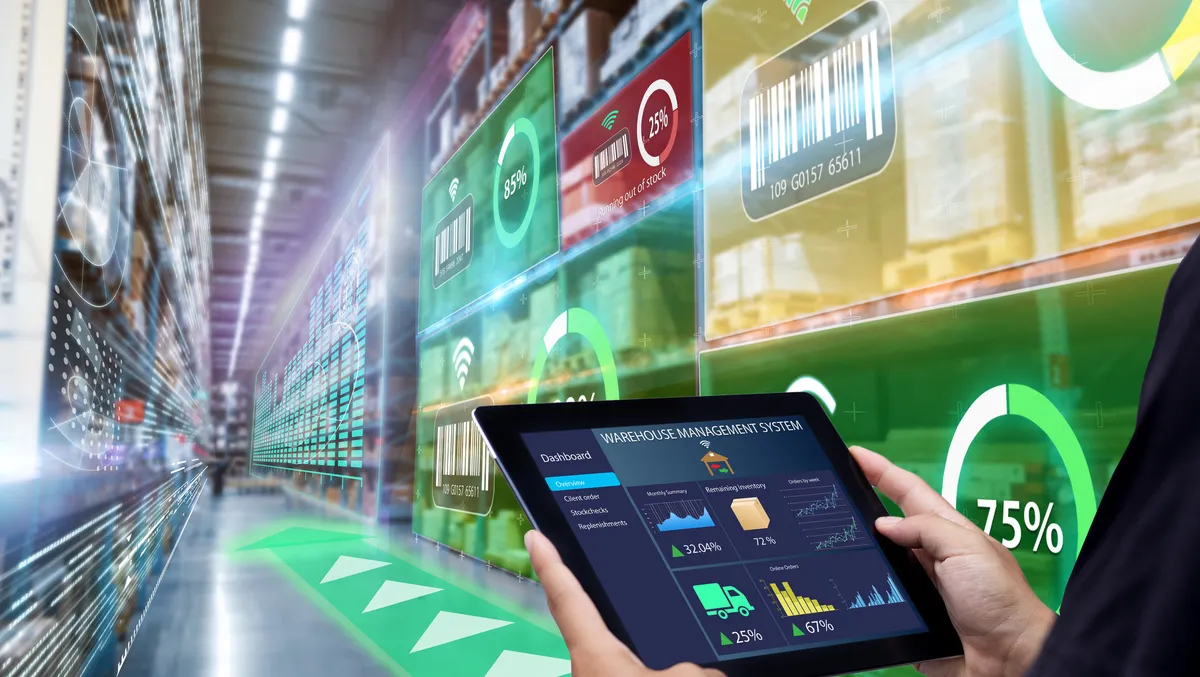 TeamViewer digitalise GlobalFoundries warehouse operations
TeamViewer, a provider of remote connectivity and workplace digitalisation solutions, has announced that global semiconductor manufacturer, GlobalFoundries (GF), has deployed TeamViewer's augmented reality (AR) platform, Frontline, to digitally transform its warehouse operations at its facility in Dresden, the largest semiconductor plant in Europe.
Among the significant benefits that GF achieved through the implementation of TeamViewer's solution is up to 25% faster execution of warehouse processes, better employee ergonomics, a picking error rate close to zero, and a reduction in waste of around 100,000 paper sheets per year.
In addition, the feedback from GF staff has been consistently positive. Ergonomics have improved, and the time spent searching, sorting, and prioritising has been significantly reduced, making the employees' everyday work much more manageable.
Finally, the solution fully meets GlobalFoundries' workers' rights, data protection, and occupational health and safety requirements.
"At GF, we always strive to improve our operational efficiencies to fulfil our customers' needs better. So when looking for a solution to digitally transform and improve our warehouse operations, we found that an augmented reality-based solution could really make a difference for us. Now, with the roll-out of TeamViewer Frontline, we are able to take efficiency, accuracy, and sustainability of warehouse logistics to a whole new level," says Kevin Hidalgo, Senior Director of logistics GF. The TeamViewer Frontline platform, with its vision-picking solution xPick, tailored to logistics processes of all kinds, was identified as an industry-proven software for enterprise AR applications.
Since the implementation, the pickers can now work with their hands-free. Paper printouts and manual sorting and prioritising are a thing of the past. Instead, the employees get precisely the information they need when they need it – shown on the display of their smart glasses directly in their field of vision.
At the GF warehouse, the software guides the warehouse workers through the picking process with clear step-by-step instructions displayed on the smart glasses directly in the user's field of view. Together with the integrated voice control, it provides 100% hands-free information to workers, completely replacing the former paper-based process.

"Around 80 per cent of the global workforce is not working at a desk, but in manufacturing, production, logistics, or field service. With our AR solutions, enterprises have the first-time opportunity also to digitalise the tasks and processes from these areas and seamlessly connect the workers to the company's existing digital infrastructure. The benefits that GlobalFoundries achieved in such short time speak for themselves," adds Jan Junker, Executive Vice President of solution sales and delivery TeamViewer.
The end-to-end implementation of TeamViewer Frontline in the warehouse of GF's Dresden facility was completed in only ten weeks. TeamViewer is working closely with GF to identify other opportunities to use the solution and is exploring use cases beyond vision picking.