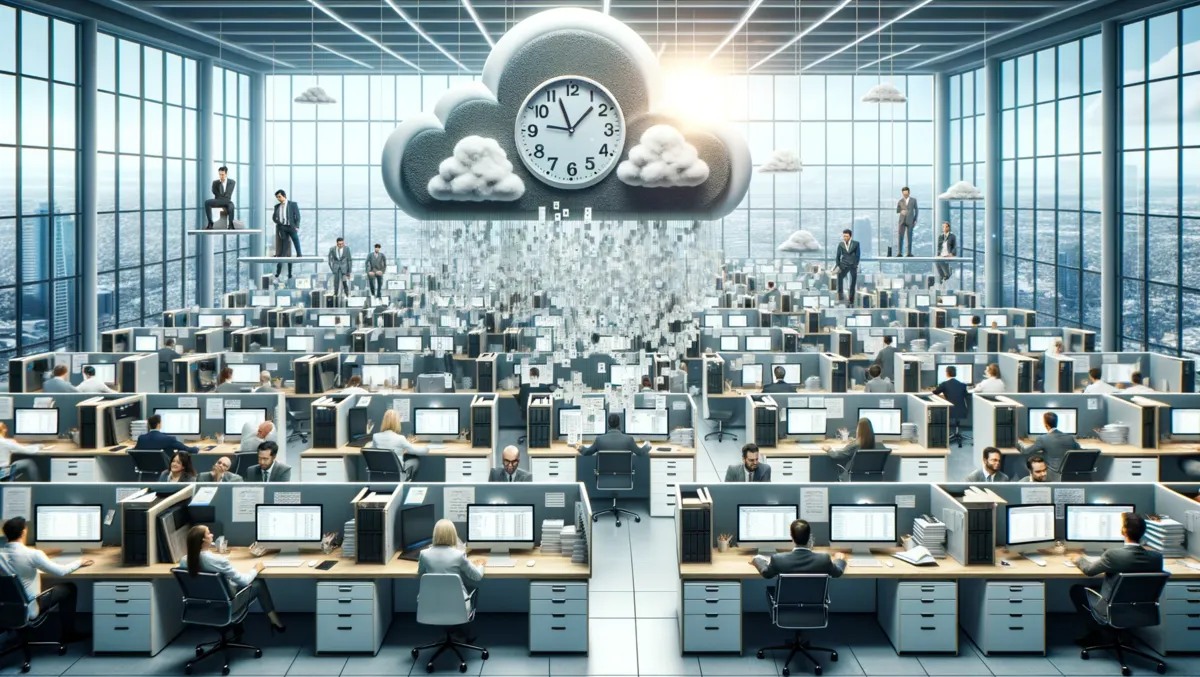 SolarWinds report reveals ITSM could save 23 hours a week
A newly released report by SolarWinds suggests that the implementation of IT Service Management (ITSM) saves businesses an average of 23 hours per week, an equivalent of adding an extra employee to their team. This is particularly vital in today's complex IT environments which involve multiple cloud platforms. The report also reveals that ITSM enhances customer experience and can offer organisations up to a threefold return on their ITSM investment.
The report data further dissects the ITSM benefits, indicating a 21% reduction in both system downtime and ticket submission volume. It shows that ITSM reduces the time spent resolving incidents and service tickets by 23%, and brings about a 21% improvement in user experience.
Today's enterprises face the challenge of increasingly intricate IT environments as they journey through digital transformation. As more digital tools and processes become integral to organisations, IT teams tend to be swamped with more performance-related issues, troubleshooting and support requirements that distract from pressing business needs.
SolarWinds' report delves into the benefits obtained by their customers through ITSM adoption. It highlights how productivity has increased, downtime reduced, and ticket resolutions have been sped up. Their findings reveal that the average SolarWinds Service Desk customer saved 23 hours per week due to decreased ticket volume, which is essentially adding an extra employee to the team. Furthermore, the participant's capacity to handle tickets increased by an average of 19% per IT agent. This time-saving provides immediate value by enabling a greater emphasis on innovation and progress towards long-term business objectives.
According to the SolarWinds survey of 163 Service Desk customers, the AI-powered features provided by ITSM, including a virtual agent for troubleshooting and guided incident resolution, brought about a 23% reduction in time spent resolving incident and service ticket requests. Alongside this, there was a 21% reduction in both system downtime and ticket submission volume. A successful service desk deployment consequently delivers improved end-user satisfaction through quicker resolution times, enhanced self-service capabilities, and better accessibility of support. On average, SolarWinds Service Desk users enhanced user experience by 21%, and in some instances, by as much as 45%.
Focusing on the financial benefits, one in six SolarWinds Service Desk customers reported an ROI of up to 3x their ITSM investment. More than half (51%) reported a triple return on their investment. All this value comes in addition to quicker incident detection, resolution, and service delivery.
The Senior Vice President, Product at SolarWinds, Cullen Childress, stated, "At SolarWinds, we believe transformation and success go hand in hand. We pride ourselves on closely collaborating with our customers throughout their ITSM journeys... The results of the SolarWinds Service Desk Customer Report are a testament to our commitment to building powerful solutions that provide real value where it's needed most."