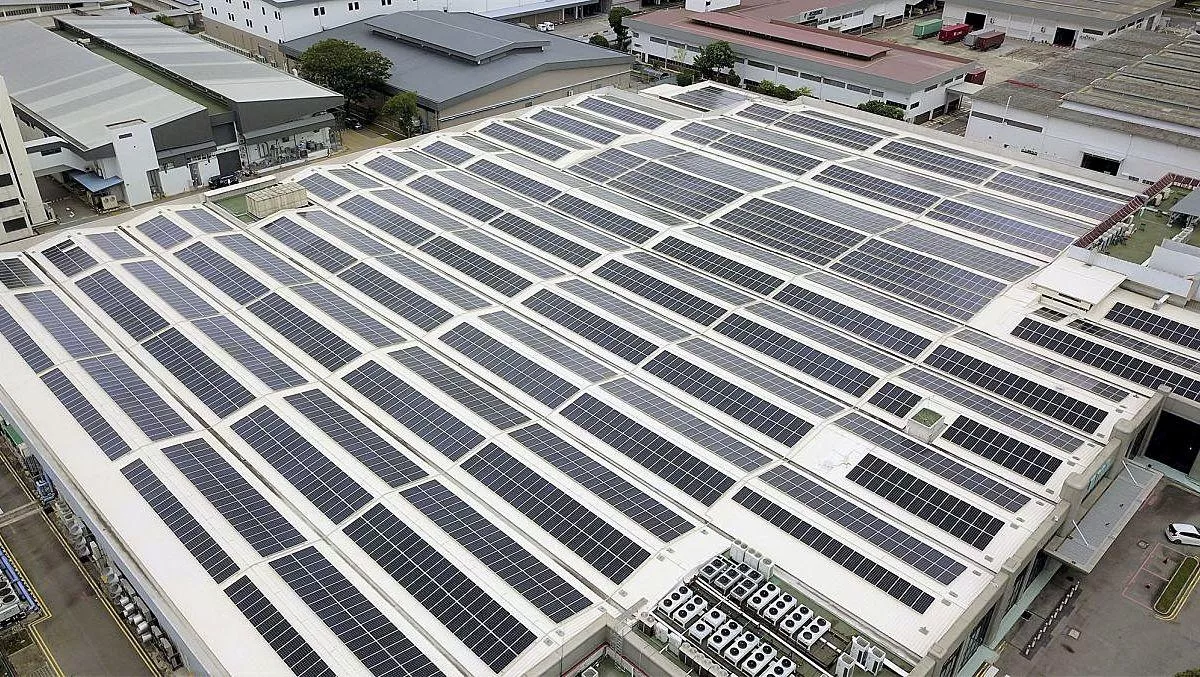 Singtel installs thousands of solar panels on Bedok data center
By Newsdesk
Wed, 29th Apr 2020
FYI, this story is more than a year old
Singtel has installed a series of large solar energy panels on top of its Bedok data center.
The 1.65 MWh solar energy installation on the data center's wide rooftop consists of 4,292 solar panels across an area of approximately 8,205 square metres – roughly the size of two football fields.
The panels will provide 10% of the data center's energy needs, or 2059 MWh of clean energy per year. For reference, that is the equivalent of 462 four-room apartments per month.
The panels will also help to reduce carbon levels by 864 tons per year – which is the equivalent of planting 43,200 trees over the space of the 13-year solar power purchase agreement.
The Bedok data center is one of Singtel's largest generators of clean energy, according to the company. However, all of the company's data centers have been certified as green data centers according to the Singapore SS Green Data Center Standard.
Singtel's vice president of group sustainability, Andrew Buay, says that Singtel has always focused on sustainability as a core part of its business.
"A cornerstone of our sustainability efforts is our aspiration to leaving the smallest environmental footprint even as our business continues to expand. This project is an important step in our strategy to make the transition to a clean energy future.
Singtel is also looking at how it can use renewable energy for other projects in Singapore and Australia, so that the company may meet its net zero target and reduce carbon emissions.
The company states that it has also been investing in energy-efficient technologies to reduce energy consumption in its operations, such as cyclical replacement of chillers for infrastructure like data centers.
"We also recognise that our green initiatives are increasingly important to customers, particularly enterprises that outsource their ICT operations to us and want to reduce their own carbon footprint too," adds Buay.
"To deliver against our goal of reaching net-zero by 2050, we continue to explore long-term renewable energy supply options, invest in technology to improve energy efficiency across our network infrastructure and operating systems, and work with partners in the supply chain.
Singtel's Sustainability Framework includes four pillars: environment, people, community, and marketplace and customers.
Singtel Group has a presence in Asia, Australia and Africa. The company reaches more than 710 million mobile customers in 21 countries. Its infrastructure and technology services for businesses span 21 countries, with more than 428 direct points of presence in 362 cities.
Photo credit: Ditrolic (S) Pte Ltd.