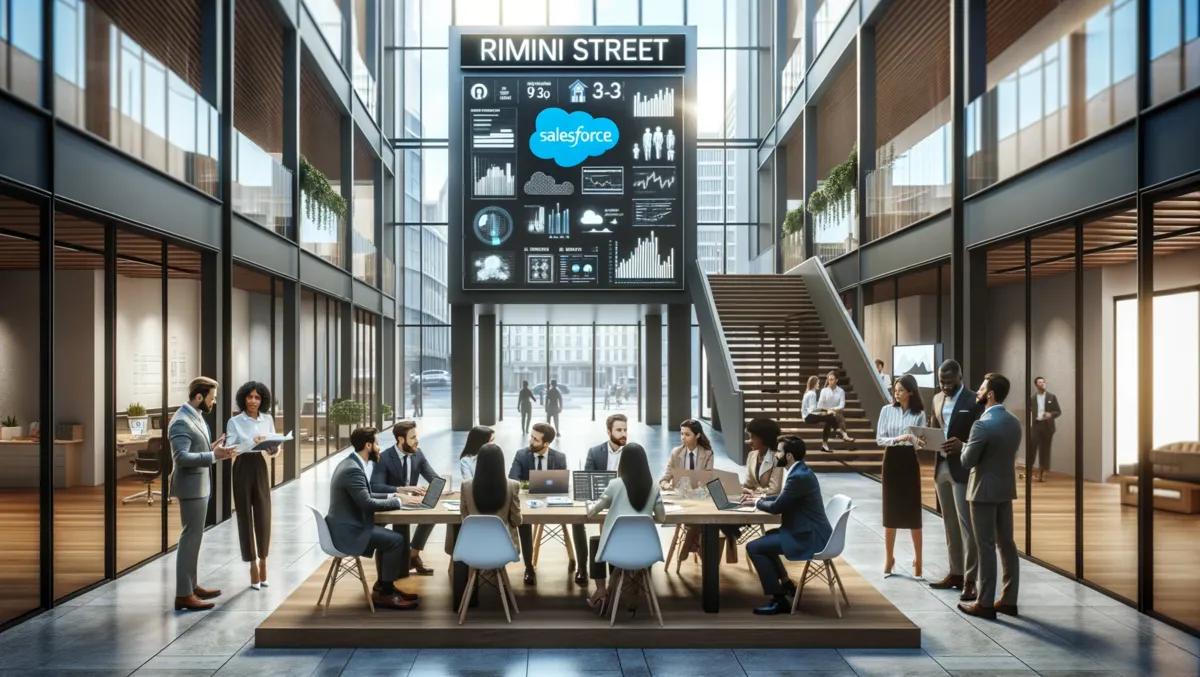 Rimini Street extends Salesforce services with new consulting suite
Tue, 24th Oct 2023
By Sean Mitchell, Publisher
Rimini Street, a leading global enterprise software service provider, has announced its extension of Salesforce services to incorporate Rimini Consult for Salesforce. Designed to assist clients in expanding their businesses, Rimini Consult for Salesforce provides functional and technical consulting, project design, and strategic planning services, utilising the constantly evolving capabilities of the Salesforce ecosystem.
This announcement comes in the wake of the rising costs related to Salesforce labour and licensing, coupled with Salesforce's vitally important role in the generation of revenue. The main objective of this expansion in Salesforce services is to enhance the return on investment and maximise the use of the client's CRM investment. These comprehensive CRM consulting services are based on extensive ERP experience and have been crafted to allow Rimini's clients to attain higher business growth.
Bill Carslay, GVP and General Manager of Professional Services at Rimini Street, emphasised the need for maximising the value of the Salesforce platform for customers. He commented, "With increases in Salesforce labour and licensing expenses and the central role Salesforce plays in revenue generation, Salesforce customers want to maximise the value of their CRM investment. Rimini Consult's full suite of Salesforce consulting services is designed to help clients achieve their objectives with a focus on measurable outcomes, total cost of ownership, and return on investment."
Rimini Solutions for Salesforce is a comprehensive set of Salesforce solutions which combines both Rimini Manage and Rimini Consult for Salesforce. This integration offers enhanced flexibility to cater to varying business needs, while simultaneously driving a lower total cost of ownership and maximizing return on investment. Introduced in 2018, the Services include outsourced administration, performance monitoring, system configurations, minor enhancements, break/fix, as well as analytics.
Jack Wagnon, Principal Product Manager of Rimini Solutions for Salesforce at Rimini Street, hailed the partnership as central to their success with Salesforce consulting. In his words, "Collaboration and partnership are at the heart of our success with Salesforce consulting. We are excited to continue expanding our scope of services to help the growing number of Salesforce customers maximise their investments."
Rimini Street continues to uphold its reputation of delivering ultra-responsive, reliable and proven support, managed services and integration, among other enterprise software solutions to maintain a competitive edge and drive for growth.
Rimini Street claims to be the enterprise software solutions provider to 5,200 Fortune 500, Fortune Global 100, mid-market, public sector, and other organisations from a broad range of industries.