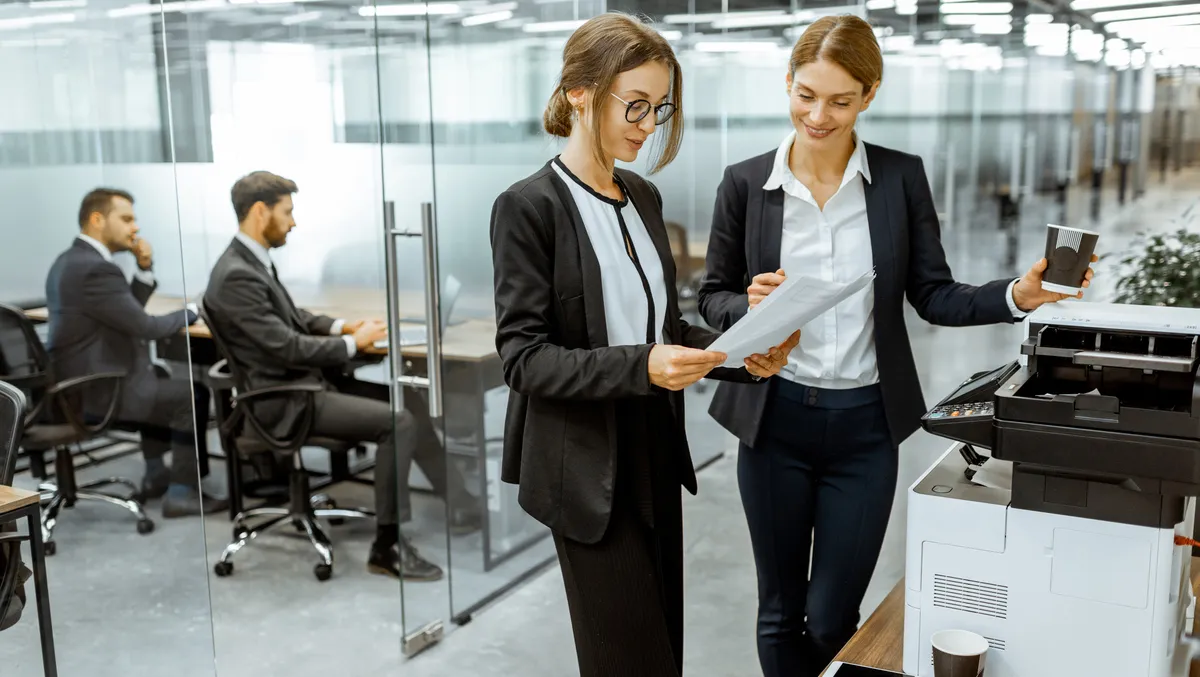 Ricoh Australia releases latest flagship printer, Ricoh Pro C9500
Ricoh Australia has announced the launch of Ricoh's latest flagship production printer, the Ricoh Pro C9500. This printer provides a range of improvements, designed to strengthen and future-proof commercial printing businesses, such as enhanced media compatibility improved automation and increased operational efficiency.
As the successor to the Ricoh Pro C9200/C9210, the Ricoh Pro C9500 builds upon the superior image quality, high-speed output, quality consistency, and stable operation, the company states.
The Ricoh Pro C9500's new fusing unit enables printing of 40 gsm thin media, which has been traditionally challenging for digital presses to print. This improved capability further promotes the shift to digital printing, supporting the production of books and booklets, which require thin media, Ricoh states.
New peripherals enable continuous paper feeding and output up to 960 mm in length, making it easier for commercial printers to capture new business such as A4 size four-panel brochures.
Furthermore, the Ricoh Pro C9500 comes with the Ricoh GC OS, a new engine controller developed specifically to meet the demands of commercial printing businesses. The new controller simplifies daily tasks such as: media setting and adjustment, device usage management, and maintenance, enabling easier staff training and device operation.
The Ricoh Pro C9500 supports the new optional Auto Color Diagnosis Unit Type S15, which enhances the automation and operational efficiency of the inspection process in commercial printing. In addition to colour stabilisation and monitoring functions during printing, the new Auto Color Diagnosis Unit automates the three critical inspection stages, namely: quality, registration and colour fluctuation inspections.
By automating these three types of inspections, customers can save time and effort in the colour adjustment and inspection tasks, which used to be highly specialised and labour-intensive, Ricoh states. Moreover, it provides customers with the flexibility to choose how the printer operates after inspection according to their requirements.
Henryk Kraszewski, Senior Product and Marketing Manager, Ricoh Graphic Communications, Ricoh Australia, says, "The Ricoh Pro C9200/C9210 has been adopted by many of the country's leading printers, having recognised the unbeatable performance the colour press delivers to their business.
"All the advances in the new Pro C9500 have been developed to provide even better print quality on a broader choice of substrates with improved productivity and enhanced operational efficiency."
Kraszewski continues, "They help PSPs maximise production uptime and expand capabilities to more efficiently, cost effectively and profitably answer broadening market demands.
"The Ricoh Pro C9500 showcases Ricohs commitment to help customers improve the way they work by transforming workplaces through its digital devices and services."
The Ricoh Pro C9500 will be available from late August. The optional Auto Color Diagnosis Unit Type S15 will be available late 2023.