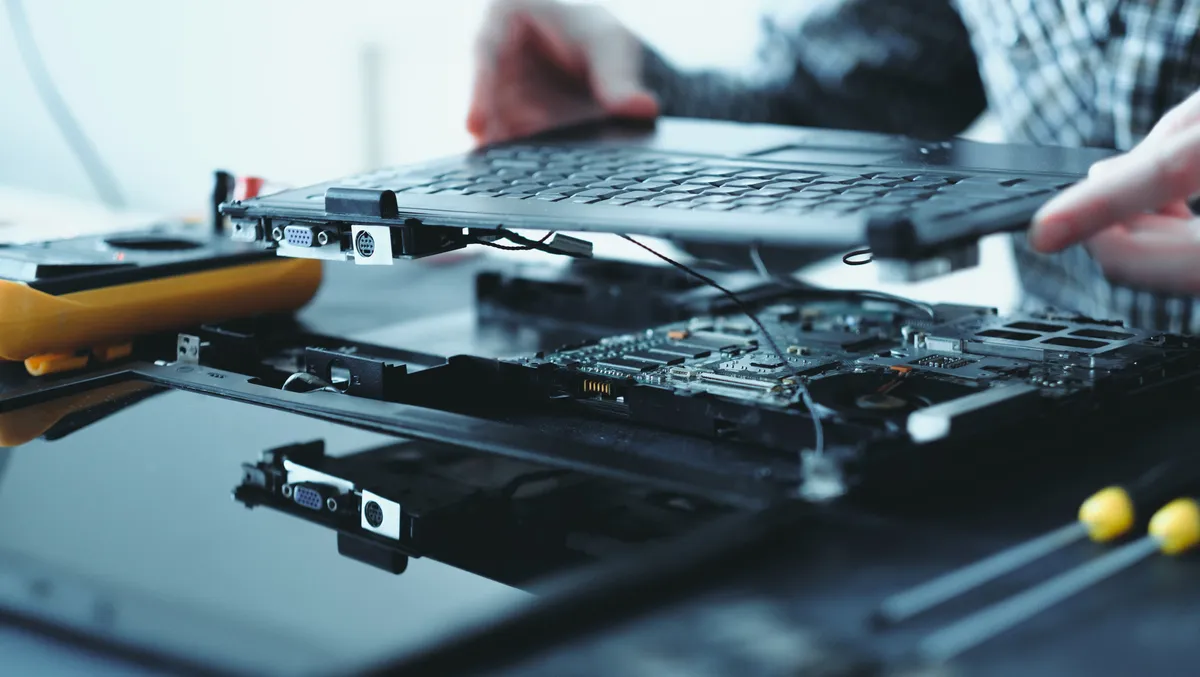 Refurbished PC and laptop market to surpass $47.3 billion
The refurbished computers and laptops market is set to surpass US$47.3 billion by 2033 amid demand for affordable electronic devices, according to new forecast from analyst firm Future Market Insights.
According to a recent report, the global refurbished computers and laptops market is expected to reach US$17.8 billion by 2023. Over the next ten years, sales of refurbished laptops and computers are expected to increase at a CAGR of 10.2%. By the end of 2033, it is anticipated that the market will be worth US$47.3 billion.
Refurbished computers and laptops refer to electronic computer devices that are sent to their manufacturer for their defects such as manufacturing defects, low performance, and damaged electronic parts. The manufacturers take these defective computers or laptops to scrutinise and repair the defective parts.
Refurbished devices undergo scrutiny and after detecting the defective parts, it all moves down to get repaired and restored to their original condition, or close to the original quality. After the repair is complete, refurbished laptops are resold at a lower price than new devices.
Refurbished computers and laptops are a cost-effective option for businesses looking to purchase high-quality devices that perform like new ones without having to pay the premium price of a brand-new device.
Rising demand for low-cost electronic devices is a key factor that is driving the global refurbished computers and laptops industry forward.
Similarly, growing environmental concerns are expected to boost the refurbished computers and laptops industry.
Refurbished computers and laptops help to reduce electronic waste by extending the life of existing technology. By reusing existing devices, fewer electronics end up in landfills, reducing the environmental impact of electronic waste.
The production of new computers and laptops requires a significant amount of energy and resources. Refurbished devices on the other hand require less energy and resources to produce, making them a more environmentally friendly option.
Refurbished computers and laptops are often refurbished using parts from older devices. This helps to reduce the need for new parts and materials, reducing the environmental impact of production. Thus, purchasing refurbished electronics can help an environmental cause in the long run, and will help the market to expand rapidly.
Numerous startups are investing in refurbished workstations to reduce costs and sustain for longer periods. This will positively impact the global market during the projection period.
Key Takeaways:
· Global sales of refurbished computers and laptops are likely to soar at 10.2% CAGR through 2033.
· Based on product, the refurbished laptops segment held a 74% share of the global market in 2022.
· By operating system, Windows OS held a prominent market share of 66.1% in 2022.
· The United States refurbished computers and laptops market value is forecast to reach US$ 6.5 billion by 2033.
· Demand for refurbished computers and laptops in China market is likely to rise at 10.2% CAGR.
· Japan's market is projected to thrive at a robust CAGR of 12.7% from 2023 to 2033.
"Factors driving growth in the market include the increasing demand for cost-effective devices, the rise of the circular economy and sustainability initiatives, and the expansion of online and e-commerce platforms for purchasing refurbished devices," says FMI.
"Further, the growing awareness of the environmental impact of e-waste has led to a rise in demand for refurbished electronics as a more sustainable alternative to buying new devices," he says.
Who is Winning?
Apple, Lenovo, HP, Samsung, Dell, Xiaomi, Asus, Acer, LG, and others are a few of the leading players in the global refurbished computers and laptops industry.
These players are employing various strategies to increase their revenues and expand their presence. This includes the establishment of new facilities/stores, mergers, acquisitions, partnerships, and collaborations.