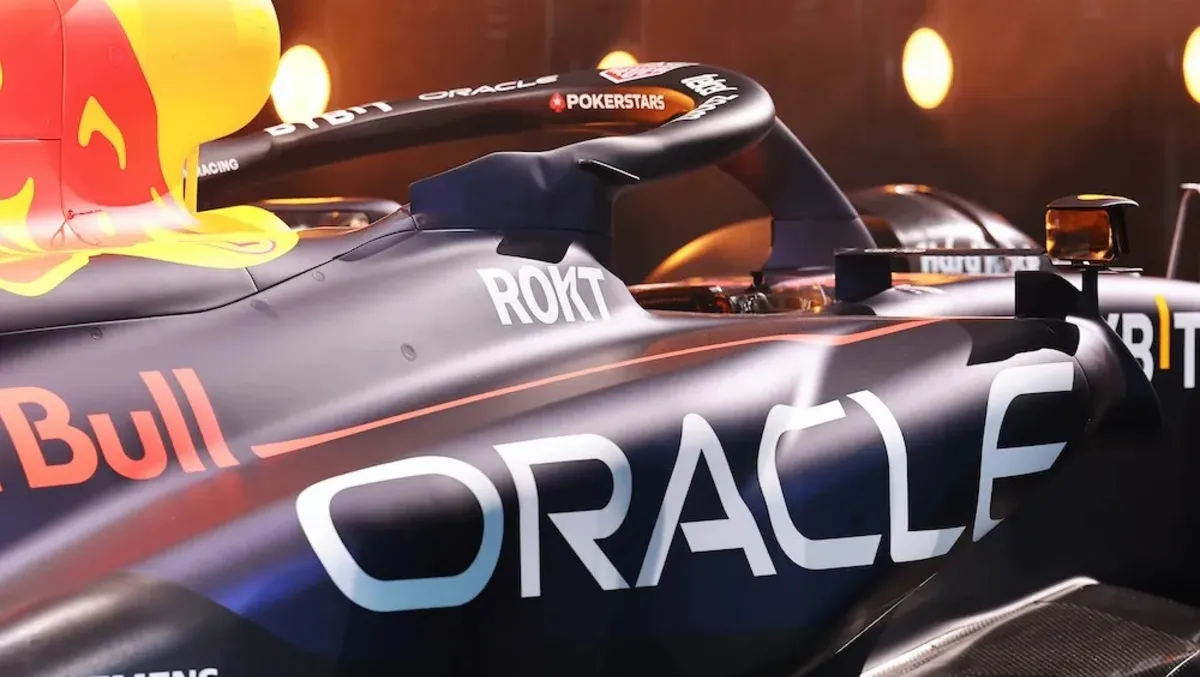 Red Bull racing team uses Oracle Cloud Infrastructure in latest move
The Red Bull Ford Powertrains (RBFPT) has partnered with Oracle Cloud Infrastructure (OCI) to develop a next-generation hybrid engine that promises to revolutionize the racing industry. The ambitious project aims to create a 100-percent sustainable fuel engine, setting a new standard in the racing world. This initiative is a testament to RBFPT's commitment to innovation and sustainability as they gear up for the 2026 racing season.
Christian Horner, the Oracle Red Bull Racing Team Principal and CEO, emphasized the pace and ambition of this venture, stating, "Our powertrains team is operating at an incredibly high speed to debut competitive power units that use 100-percent sustainable fuels by 2026. Oracle gives us the best infrastructure and the expertise to integrate it with our processes, so we can accelerate our powertrain development and meet the substantial challenge ahead."
This collaboration leverages OCI's massive processing power, enabling the RBFPT engineering team to conduct complex simulations to evaluate concepts and refine designs before the construction of a physical prototype. This approach not only saves time but also significantly reduces expenses, bypassing the need for a large-scale on-premises high-performance computing solution.
The journey began in 2021 when Red Bull announced its intention to become a new independent Power Unit (PU) manufacturer for Formula One, birthing Red Bull Powertrains. This venture has now branched into two distinct entities: Red Bull Powertrains, focusing on running the Honda-built PU spec from 2023 to 2025, and RBFPT, which is spearheading the development of 2026-specification PUs from the ground up for the Oracle Red Bull Racing and Scuderia Alpha Tauri teams.
Starting from scratch, the RBFPT team faced the colossal task of creating the 2026 PU without the benefit of historical product data. Despite this, the team has managed to harness every technical advantage possible, relying heavily on digital simulations to carve out optimal shapes and configurations for their initial PU designs.
Karan Batta, vice president of Product at OCI, highlighted the significant role of cloud technology in this venture, noting, "Cloud technology has had a monumental impact on the Red Bull team's journey, from the fan experience to the engine design and beyond. OCI has given Red Bull Ford Powertrains massive compute capacity to run and increase the scale of its workloads to deliver its next-generation hybrid engine by 2026."
OCI's high-performance shapes are adept at handling demanding tasks such as simulations necessary for optimizing the power unit for maximum output, meeting F1's stringent requirements. This collaboration not only promises a new era of racing but also fosters new fan engagement opportunities, enhancing the overall racing experience.
As the 2026 racing season approaches, the industry watches with bated breath as RBFPT and OCI work tirelessly to redefine the boundaries of what is possible in the racing world, heralding a new era of innovation and sustainability on the racetrack.