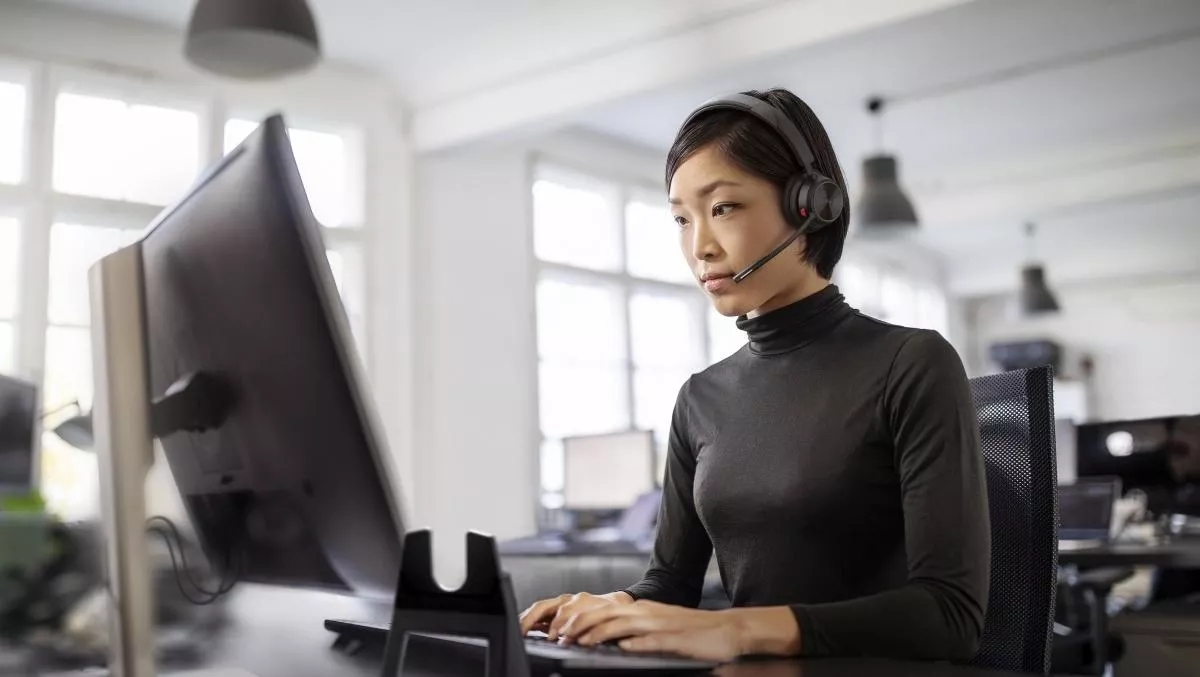 Poly hones in on privacy & clarity through new headset range
FYI, this story is more than a year old
Privacy and clarity are the primary focal points for Poly's latest addition to its Savi wireless headsets, the Savi 7300 Office series.
According to Poly Australia and New Zealand managing director Andy Hurt, the company wanted to address the need for privacy and security 'head on'.
"Privacy and security continue to be two of the most requested features that global leaders, especially those in financial services, government, healthcare and contact centres look for in today's headsets for their workforces,
Designed for used in dense call centres, such as those in finance and healthcare, the devices are designed to filter out nearby noise that may otherwise leak into calls.
According to Poly, the Savi 7300 Office Series includes Acoustic Fence microphone technology, which means users can be heard - but not overheard. The devices also include DECT wireless technology, with Step C DECT security, and 256-bit AES encryption.
The Savi 7300 Office Series has also been awarded the Microsoft Teams Open Office certification. This certification recognises that devices pick up the user's voice, but not the voices of others in the room.
The devices are also available as a Teams version, which includes a dedicated Teams button.
"The need for security and privacy has never been a more critical piece of what businesses demand from devices today," says Frost - Sullivan connected work fellow and ICT Industry director Mohamed Alaa Saayed.
"Organisations are busier than ever and workplaces like call centres are often ground zero for some of the most important conversations – from healthcare, to finance, to customer services – making the privacy and reliability of Savi 7300 Office Series that much more essential to keeping day-to-day operations seamless and secure.
Poly recently launched its first antimicrobial wireless phone, the Poly Rove DECT IP phone, in partnership with Microban.
The Poly Rove Family, including Poly Rove 30 and Poly Rove 40 phones, are designed to stay cleaner longer and come with Microban's antimicrobial technology. According to Poly, this technology helps to achieve a 99% cleaner phone surface. This technology is integrated into the manufacturing phase.
"Our partnership with Microban is a prime example of our commitment to prioritising the well-being of our customers and employees in every workplace, including our own," says Hurt.
"By combining Microban's product protection with Poly's expertise in wireless DECT security and audio, our customers and employees can feel confident while using our devices as they get back to work in warehouses, retail centres, and hospitals around the world.