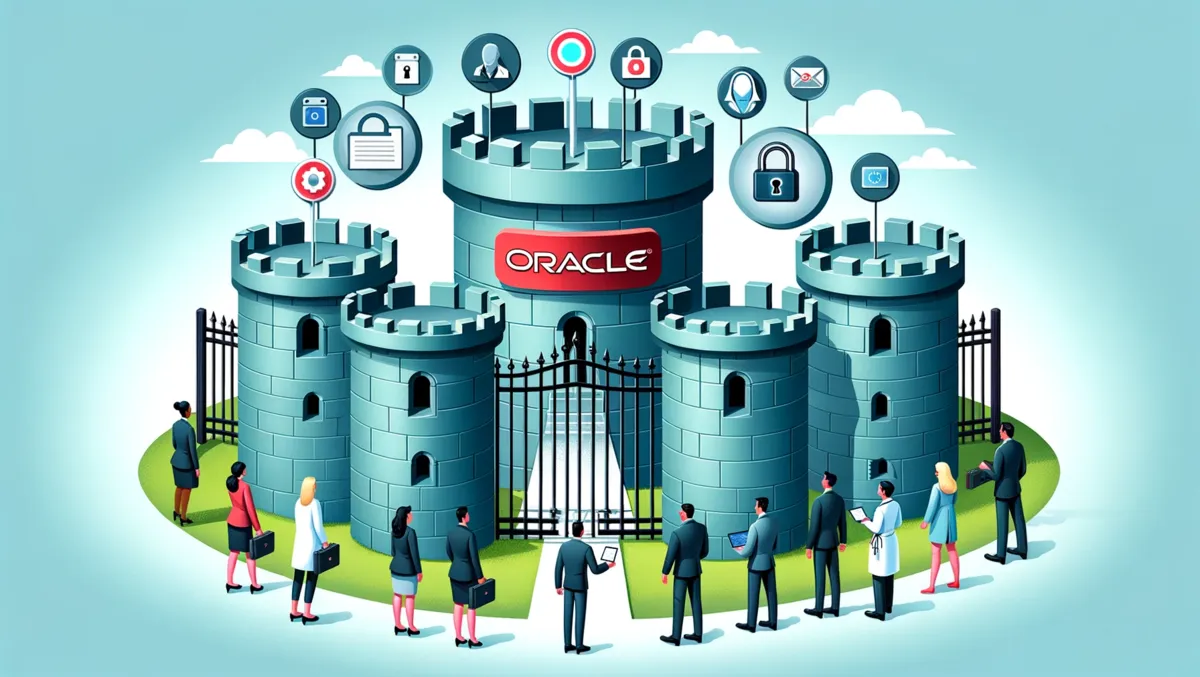 Oracle enhances Access Governance service for better user access management
Oracle has unveiled updates to its Oracle Access Governance system, designed to assist IT teams in efficiently assigning, monitoring, and managing user access to critical tech resources. This cloud-native service ensures detailed visibility into user interactions with such resources, thereby minimising risk by permitting only authorised individuals to engage with restricted assets, including source code, databases, applications, and cloud infrastructure.
The challenge of providing ample access to legitimate users without inadvertently exposing sensitive data or infrastructure to unintended users is escalating. As roles change for users such as employees, contractors, and suppliers, their access permissions must evolve accordingly. Highlighting the adaptability of the system, Oracle Access Governance can detect when a medical student transitions to a resident role, for instance, and automatically adjust permissions to suit the new role's requirements.
This is crucial for sectors that handle personal data, such as finance, healthcare, and government agencies. The City and County of San Francisco, serving over 4.5 million residents, utilised Oracle Access Governance for its user-friendly nature and its round-the-clock availability. The system's intuitive functions for access review and assignment workflows have enabled the government agency to realise its identity and access management objectives.
With the continuous expansion of organisations, managing user access becomes a colossal task. Oracle Access Governance has simplified this with its latest features:
Dynamic Access Control: It streamlines the management of the identity lifecycle and resource access. This feature can grant access to numerous users simultaneously, and its flexibility allows organisations to tailor methods to their specific needs.

No-Code Workflow Formation: Organisations can design access governance processes without extra IT input. The graphical interface provides a clear visualisation, integrating user management tools into the workflow.

Swift Application Onboarding: It facilitates the granting of access to both on-premises and cloud applications, minimising data migration hassles.
Pavana Jain, Vice President of Product Management at Oracle Identity and Access Management, expressed, "As global environments become increasingly digital and complex, it is becoming more challenging for organizations to efficiently manage user access and protect sensitive information."
Monica J. Field, IT Director at Cummins Inc., commended Oracle Access Governance for its enterprise-wide visibility into access permissions and its analytics-driven insights. Similarly, Chinna Subramaniam, Director at the City and County of San Francisco's Department of Technology, praised the system's forward-thinking IT security strategy.
Furthermore, John Kelly from University Information Technology Services, UMass, highlighted Oracle Access Governance's role in their identity governance strategy, emphasising its ability to integrate seamlessly with existing systems.
Oracle's commitment to offering integrated suites of applications in a secure, autonomous infrastructure is further evidenced by this update to Oracle Access Governance.