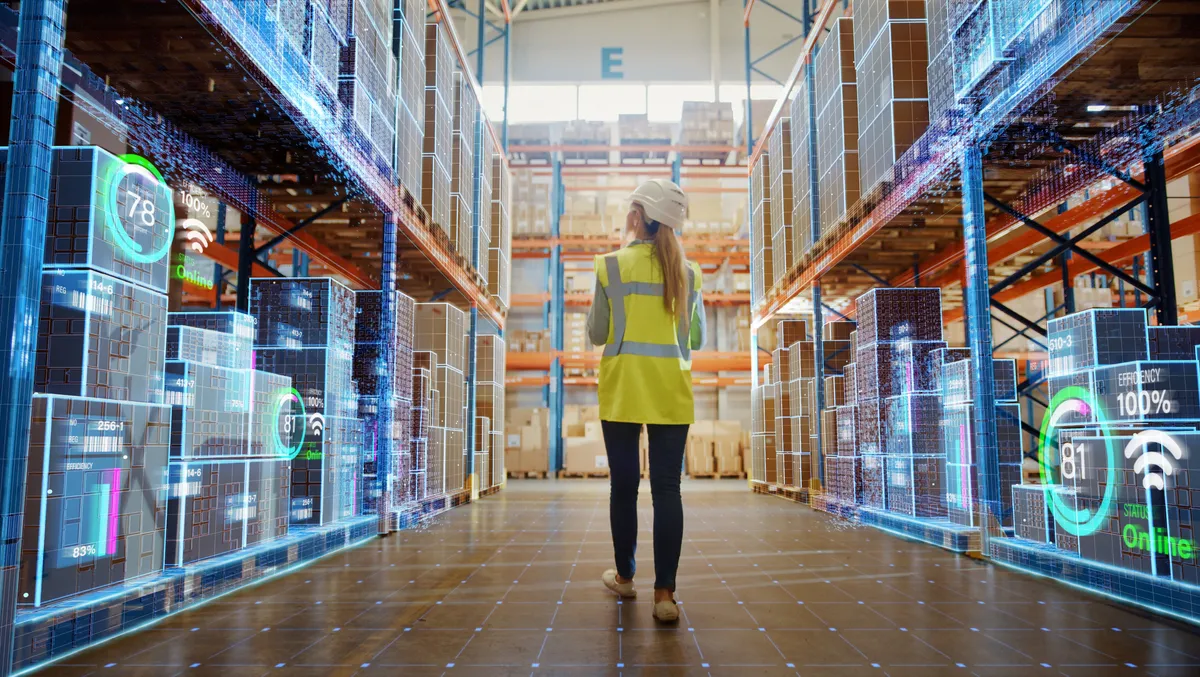 Manhattan, Google, Zebra benchmark unified commerce retail
Manhattan Associates, in partnership with Google Cloud and Zebra Technologies, has announced the findings of the industry's first real-world analysis of unified commerce in speciality retail. The Unified Commerce Benchmark for Speciality Retail, conducted by Incisiv, assessed 124 retailers across 11 speciality retail segments on implementing 286 key attributes of unified commerce.
Based on insight from real purchases, returns, and customer journeys across digital and physical channels, the benchmark reveals the common attributes of successful retailers and the opportunities for others to improve their customer value and modernise operations.
Of the 124 retailers benchmarked, 15 emerged as leaders. These brands are Academy Sports + Outdoors, American Eagle Outfitters, Belk, Crate & Barrel, Levi's, Macy's, MAC Cosmetics, Neiman Marcus, Nordstrom, Pandora, REI Co-op, Saks Fifth Avenue, Sephora, UGG and Zales.
In today's rapidly evolving ecosystem, retailers need complete visibility and insight into every aspect of their business, from back-end to customer-facing. Unified commerce solutions combine a retailer's front- and back-end systems to establish a single view of the business. That single view informs better decision-making and enhanced customer experiences while enabling brands to identify and respond to trends quickly, ultimately driving more robust revenue growth by up to 6X.
However, consolidating systems and building a cohesive Unified Commerce solution can be challenging. The benchmark identified several common challenges in retailers' efforts to adopt this new model.
Retailers must be able to identify shopper intent and curate a personalised experience that meets their expectations. However, only 38% of the retailers studied give their store associates access to shopper purchase history and wish lists across all channels. Furthermore, only 20% of the retailers studied provided personalised product recommendations and offers. As a category, digitally-native vertical brands (DNVBs) outperformed the broader retail cohort in this area, with 42% offering advanced personalisation capabilities,16 points ahead of the overall group examined.
Visibility into allocatable and saleable inventory and rich findability are critical for retailers wanting to provide a seamless omnichannel experience. Unfortunately, only 29% of the retailers studied provide real-time inventory statistics on their product detail pages.
Nowadays, convenience is about more than just speed of delivery. Convenience encompasses providing multiple payment and delivery options and the ability to make changes to an order after the sale. However, only 15% of the retailers studied provided the option to change the fulfilment method post-order confirmation. Furthermore, on average, only 27% of the retailers provided the ability to return store purchases online.
"Shoppers don't see channels the way retailers do. Unified commerce can only provide the highly customised shopping experience expected by today's consumers if there is true visibility of inventory availability and flexibility during and after the sale," says Manhattan Associates president and chief executive officer of Eddie Capel.
"Embracing a unified commerce model can drive strong business growth, high revenue opportunity, lead to competitive advantage and heightened customer loyalty that every retailer covets. With the right technology and solutions, they can outperform their peers by as much as 6X."
"Zebra is helping retailers globally optimise their inventory and engage their associates to improve productivity and deliver an elevated customer experience," adds Bill Burns, chief executive officer of Zebra Technologies.
"This new benchmark highlights the important role that real-time inventory visibility, front-line worker enablement, and fulfilment flexibility play in driving unified commerce, and we have the right solutions to deliver these benefits."
"In order to deliver on the promise of unified commerce, retailers must connect digital and in-person experiences, and all of the data and systems that enable them," notes Carrie Tharp, vice president of retail and consumer at Google Cloud.
"Manhattan Associates' partnership with Google Cloud on this benchmark shows how retailers can make it easy for customers and store associates to find the right products online and instore by implementing a unified commerce strategy backed by data and AI."
"Unified commerce is the new battleground for retailers to differentiate themselves. Our 2023 Unified Commerce Benchmark shows that leaders who have adopted unified commerce deliver highly nuanced, seamless customer experiences across channels, leveraging technology and data to drive revenue growth. The insights from this benchmark won't just help retailers keep up, it will help them stand out," concludes Giri Agarwal, Chief Strategy Officer at Incisiv.