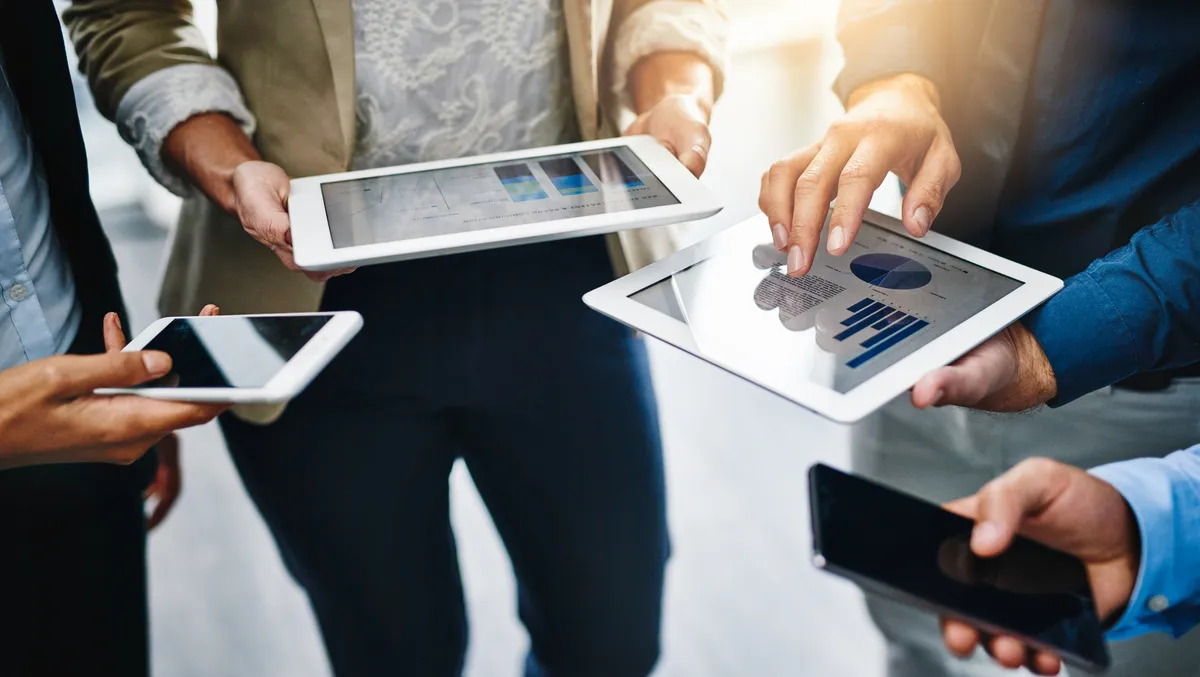 Lenovo introduces new devices with next-gen features
Ahead of CES, Lenovo has unveiled its latest generation of consumer devices loaded with standout features and enhancements designed to help people connect with their passions and achieve their daily goals.
With two new performance-driving and portable IdeaPad laptops and a 9-inch Lenovo tablet, these devices are designed for all the spaces and places in line with the on-the-go lifestyle of today's consumer. Whether working, studying, creating, or just catching up with friends out of town, these new products offer speed, versatility, and convenience to suit their needs wherever they are.
"As consumers continue to seek out the most effective ways of working and studying in a hybrid world where versatility and convenience are paramount, Lenovo's IdeaPad products continue to provide reliability and performance at incredible value," says Jun OuYang, Vice President of the Consumer Segment, Intelligent Devices Group, Lenovo.
"This latest generation of products come with a range of striking new features and enhancements that significantly improve the user experience while still maintaining its reputation as an affordable product."
Made for reliable daily performance, the new IdeaPad laptops continue to offer consumers quality, style and performance at an incredible value. Available in two optional screen sizes,14-inch and 16-inch, the new IdeaPad Pro 5i and IdeaPad Pro 5 Gen 8 also comes in two colour variations, Arctic Grey and Frost Blue.
The new IdeaPad Pro 5i and IdeaPad Pro 5 are all about delivering an enhanced performance designed for the mainstream user, including an increased thermal performance which allows for a cooler and quieter experience. With up to the latest Intel Processor or AMD Ryzen processors and up to an NVIDIA GeForce Next-Gen Laptop GPU, users can enjoy faster performance, whether creating content, light gaming, or just transferring large data files. Add in Windows 11, and the benefits of productivity, creativity, and multi-tasking are increased.
Additional features include a 25% larger touchpad for a better navigation experience, an FHD IR camera with a Time of Flight (ToF) sensor, and smart login with Windows Hello. The laptops also come with an SSD expandable storage slot (available on the 16-inch model), allowing more data to be stored. Equipped with USB 4.0 and Thunderbolt 4.0 ports, users can enjoy faster data transfer and increased productivity.
Regarding its display, the new 16-inch IdeaPad Pro 5i and IdeaPad Pro 5 feature an all-new Dynamic Display Switch, which enhances the panels' frames per second. The faster refresh rates of up to 120Hz enable a smoother viewing experience for watching videos or gaming. Furthermore, with QHD+ display resolution, a 16:10 aspect ratio, and 90% AAR, these laptops offer a more expansive viewing experience and come with 100% sRGB colour space.
As students and workers spend increasing amounts of time looking at a screen, the Eyesafe Certified low blue light display may help with eye comfort, and the new physical privacy shutter adds another layer of safety to the experience. Enjoy extra hours of battery life on a 15-minute charge, perfect for those spending long periods online in meetings and classes or for those who simply forget to recharge their laptop regularly. In addition, the Smart Power feature is engineered to detect user behaviour. It works to adjust and enhance performance within an intelligent power and cooling mode to deliver adaptive performance, battery life, and thermals based on actual usage.
Also strengthened in this latest generation of IdeaPad Pro 5i and IdeaPad Pro 5 laptops is Lenovo's vision to reduce its environmental impact with the laptops' bottom cover made of 50% recycled aluminium. In addition, Lenovo's CO2 Offset Services is also now available across the IdeaPad product range.
The new portable, slim, and lightweight IdeaPad Slim 5i and IdeaPad Slim 5 Gen 8 laptops are made to support daily hybrid work and learning. The larger 16-inch screen size will offer up to 2.5K resolution, while the 14-inch comes with an FHD OLED display and up to 2.2K resolution.3 Both screen sizes come with 90% AAR and 100% DCI-P3 for ultra-vivid colours and an all-around vibrant viewing experience.
In keeping with the portable nature of the IdeaPad Slim 5i and IdeaPad Slim 5, the ability to work anywhere, including outside on sunny days, is made easier with up to 400 nits brightness available on the 14-inch screen. In addition, the TÜV Rheinland low blue light-certified display continues to be an essential feature for eye safety. Furthermore, an upgraded FHD infrared camera offers more accurate imaging, and the introduction of a physical privacy shutter is another appealing feature for students and working professionals.
Also new are the IdeaPad Slim 5i and IdeaPad Slim 5's convenient larger touchpad, which users will appreciate for productivity and ease of use without lifting their fingers. Experience strength in performance with up to the latest Intel Core and AMD Ryzen 7000 processors, and this generation's ability to multi-task is made easier with two full-function USB Type-C ports. The attractive, sleek design of the new IdeaPad Slim 5i and IdeaPad Slim 5 will offer three trendy new colours – Violet, Cloud Grey, and Abyss Blue – so consumers can enjoy a wider variety of options and choose according to their individual preferences.
With Lenovo's advanced support service, Lenovo Premium Care Plus, users can protect these laptops from the unexpected.5 Including personalized hardware and software support, accidental damage protection, Lenovo Smart Performance Services, and an extended battery warranty for laptops, this comprehensive service offers peace of mind, no matter who's using which device and where.
When looking for some downtime away from work and school stressors, the Lenovo Tab M9 offers the entertainment essentials for a satisfying multi-media experience. Weighing under one pound (~344g) and just 7.99mm thick, this tablet comprises a 9-inch HD display housed within a stylish dual-tone metal casing, offering a comfortable in-hand experience.
Netflix HD-supported, the viewing experience provided by the Lenovo Tab M9 is enhanced by the Dolby Atmos spatial audio experience and its dual stereo speakers. Its MediaTek Helio G80 Octa-Core processor, Android 12 operating system, and up to 128GB of storage give users the power and space to stream and save their favourite movies and shows with up to 13 hours of video playback battery life. People's in-app experience will also benefit from the tablet's fast Wi-Fi 5 connectivity and optimized GPS function.
When reading is preferred as an entertainment outlet, the Lenovo Tab M9 offers an immersive Reading Mode that simulates the colour of actual book pages, allows users to soften the tone for their eyes, and even offers a selection of various ambient background sounds to choose from. If the story gets too good, TÜV Rheinland eye care certification gives users peace of mind that their eyes are protected so they can read the night away. They'll also rest easy knowing that their tablet is secured with a face-unlock feature, allowing for convenient and safe log-ins. For all-around protection of the device itself, a clear case can be bundled with the tablet and a folio case6 with kickstand for comfortable hands-free browsing and streaming.
The IdeaPad Pro 5i with Intel Core processor is expected to be available in Singapore from February 2023, starting at SG$1,880.
The IdeaPad Pro 5 with AMD Ryzen processor is expected to be available in Singapore from February 2023, starting at SG$1,880.
The IdeaPad Slim 5i with Intel Core processor is expected to be available in Singapore from February 2023, starting at SG$1,285.
The IdeaPad Slim 5 with AMD Ryzen processor is expected to be available in Singapore from February 2023 starting at SG$1,285.
The Lenovo Tab M9 will start at SG$229 and is expected to be available beginning in March 2023.