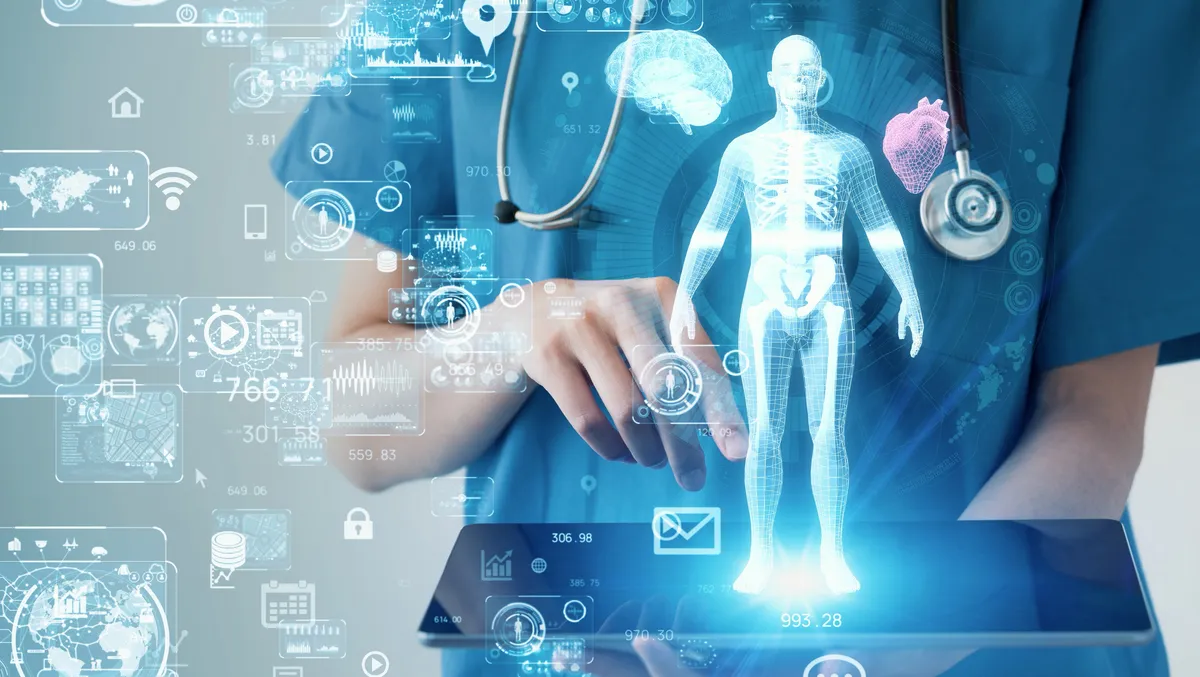 Kidney stone analysis software a new frontier in Urology: FMI
The stone analysis software market is poised to witness a CAGR of 3.4% between 2023 and 2033. Over the period, the market is estimated to reach a net worth of US$74.69 million by 2033, improving from the current valuation of US$53.46 million in 2023. These insights are based on a report Stone Analysis Software Market by Future Market Insights (FMI).
The kidney stone analysis test is widely adopted worldwide because people with kidney stones have more chances of reoccurring stones, wherever stone analysis software plays a vital role in detecting the chemical compound of kidney stones by using kidney stone analysis tools.
According to research conducted in the United States, a stone disease with a lifetime risk of stone formation has exceeded 12% in men and 6% in women, and approximately millions of people get affected by the stone disease globally.
FMI's report details the various drivers in the stone analysis software industry.
Continuous advancements in stone analysis software, such as enhanced imaging capabilities and automated analysis, are driving the adoption of these tools in the industry.
The growing demand for accurate and reliable stone analysis results in various applications, including geology, construction, and gemology, is fueling the demand for sophisticated software solutions.
The emphasis on quality control and assurance in the stone industry is boosting the adoption of stone analysis software, enabling precise identification, classification, and assessment of stones.
In another section, the FMI report details the challenges companies face in the stone analysis software industry.
The industry faces challenges due to the vast range of stone types and unique characteristics, requiring software solutions to handle diverse stone compositions and structures.
Implementing stone analysis software can involve high upfront costs, including software licensing, hardware infrastructure, and training, which may pose a challenge for smaller companies or manufacturers.
The absence of standardized protocols and criteria for stone analysis across different industries can create complexities for software developers in providing universally applicable solutions.
On the latest trends, FMI says the industry is witnessing the integration of stone analysis software with Internet of Things (IoT) devices and artificial intelligence (AI) algorithms, enabling real-time monitoring, analysis, and predictive maintenance of stone-related processes.
There is a rising trend of developing mobile applications for stone analysis, allowing users to conduct on-the-go research, share results, and access cloud-based databases for comprehensive stone information.
The growing focus on sustainable practices and ethical sourcing in the stone industry is influencing the development of stone analysis software to verify the origin and authenticity of stones, promoting responsible sourcing practices.
"Stone analysis software is widely adopted due to increasing prevalence of urolithiasis, high rate of kidney stone reoccurrence, technological development in a minimally invasive procedure, and improvement in kidney stone management devices," says an FMI analyst.
The market for stone analysis software is primarily driven by increasing demand for minimally invasive surgical procedures by surgeons and patients. In addition, the increasing prevalence and incidence of nephrolithiasis have also boosted the adoption of stone analysis software in the healthcare sector.
The report also provides region-wise insights into the stone analysis software industry.
The United States stands as a leader in the industry, capturing a significant market share of 33.3%. This dominance can be attributed to the country's robust technological infrastructure and proactive adoption of advanced software solutions. The United States thrives on fostering innovation, with companies driving cutting-edge research and development in algorithms, machine learning, and artificial intelligence capabilities. Collaborations between software firms and renowned research institutions contribute to groundbreaking advancements, expanding the market's potential and presenting new growth opportunities.
With a market share of 5.5%, Germany plays a vital role in the stone analysis software industry. Known for its expertise in precision engineering and automation, Germany integrates stone analysis software into its manufacturing processes. By embracing the principles of Industry 4.0, German manufacturers leverage automation, robotics, and data analytics to enhance stone quality control, reduce errors, and optimize operations. Moreover, Germany's strong focus on sustainability drives the adoption of stone analysis software, allowing companies to minimize waste, improve resource efficiency, and meet environmental standards.
Japan, with a market share of 4.1%, emphasizes precision engineering and meticulous craftsmanship in the stone analysis software industry. Renowned for producing high-quality stones, Japan relies on advanced software solutions for accurate stone evaluation, grading, and quality assurance. The cultural significance of stones further drives the market, as Japan seeks to preserve traditional craftsmanship while embracing modern technology. The combination of precision, craftsmanship, and technological innovation creates a unique market landscape in Japan.
Australia, projected to grow at a CAGR of 4.1%, showcases a thriving stone analysis software industry driven by its mining and construction sectors. With extensive mining operations for precious stones and minerals, the accurate analysis, identification, and valuation of stones become paramount. Stone analysis software is vital in ensuring the quality and authenticity of the stones extracted. Additionally, Australia's robust construction industry, fueled by infrastructure development projects, increases the demand for stone analysis software. This demand ensures that stones used in construction materials meet the highest quality standards, reinforcing the market's growth potential.
China exhibits a robust CAGR of 5.1% in the stone analysis software industry, reflecting the country's commitment to technological advancements. As one of the world's largest producers and consumers of stones, China prioritizes adopting sophisticated software tools to enhance stone evaluation and quality control processes. The growing emphasis on precision and efficiency in the stone industry, coupled with China's focus on digital transformation, fuels the demand for advanced stone analysis software. With a vast market size and evolving customer requirements, China offers significant growth potential for software providers.
India showcases a CAGR of 5.3% in the stone analysis software industry, highlighting the country's expanding market opportunities. The rising demand for stone analysis solutions in various sectors, including gemstone processing, jewellery manufacturing, and construction, drives the growth. India's rich cultural heritage, known for its exquisite gemstones and craftsmanship, relies on accurate stone analysis for quality assurance. The booming construction industry and infrastructure projects also require reliable stone evaluation software. These factors and India's rapid digital transformation contribute to the market's growth trajectory.
The United Kingdom demonstrates a CAGR of 3.8% in the stone analysis software industry, reflecting its unique market dynamics. With a rich history in stonework and craftsmanship, the United Kingdom embraces traditional techniques while incorporating modern software solutions. The demand for stone analysis software arises from architectural restoration projects, the preservation of heritage sites, and the meticulous evaluation of natural stone resources. By blending tradition and innovation, the United Kingdom sustains a niche market segment within the stone analysis software industry, providing opportunities for software providers to cater to specialized needs.
In the dynamic world of stone analysis software, several key players are vying for the top spot by harnessing the power of innovation. These industry leaders are continuously pushing the boundaries to stay ahead of the curve and deliver cutting-edge solutions that meet the evolving needs of their customers.
To maintain their competitive edge, leading companies in the stone analysis software industry employ various strategies. They invest heavily in research and development, drive innovation, and enhance their product portfolios with advanced features such as real-time data analysis, artificial intelligence, and machine learning algorithms. Furthermore, strategic collaborations, partnerships, mergers and acquisitions are pivotal in expanding their market presence and gaining a competitive advantage.
While the stone analysis software industry presents immense opportunities, it has its fair share of challenges. One of the primary hurdles companies face is the constant need to keep up with rapidly evolving technologies and changing customer demands. Additionally, the industry is highly competitive, and companies must navigate through fierce competition, price pressures, and the emergence of new entrants. Maintaining data security and addressing privacy concerns are critical challenges that players in this industry must tackle effectively.
The FMI's report also details some recent developments in the industry.
StoneMaster, a stone analysis software industry player, recently launched StonePro 2.0, an upgraded version of their flagship software. The new release features advanced algorithms for stone identification, enhanced data visualization tools, and seamless integration with laboratory information management systems (LIMS), providing stone analysis professionals with a comprehensive and user-friendly solution.
GemAnalytica Solutions, a stone analysis software industry player, announced a strategic partnership with GemLab, a renowned gemological laboratory. This collaboration aims to combine GemAnalytica's expertise in software development with GemLab's extensive gemstone knowledge, enabling the development of a cutting-edge software solution tailored explicitly for gemstone analysis.
StoneTech Systems, a provider of stone analysis software, expanded its market presence by establishing regional offices in key markets. With new offices in Europe and Asia, StoneTech Systems aims to strengthen its customer support capabilities, forge partnerships with local stone laboratories, and meet the growing demand for its advanced software solutions.