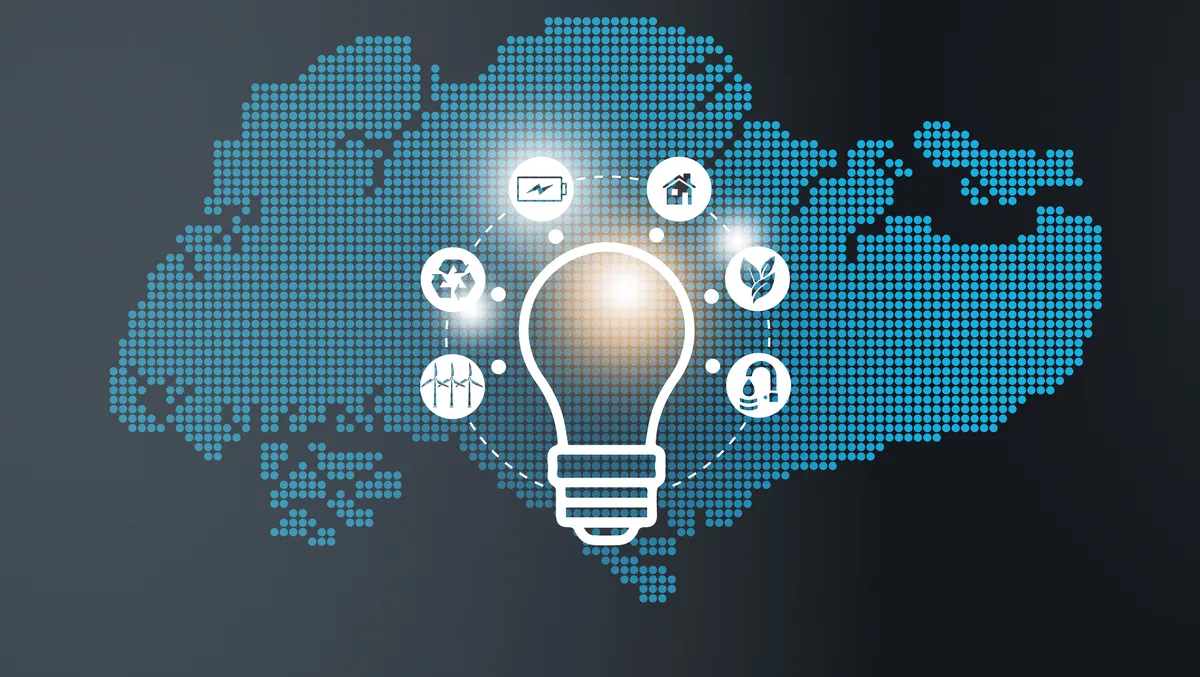 Johnson Controls celebrates its 40th year in Singapore
Johnson Controls is marking 40 years in Singapore with a continued commitment to digital transformation as a key enabler for the country's sustainability goals for the built environment.
Johnson Controls' position in Singapore serves as the regional hub in Asia Pacific, with three locations and more than 800 employees.
The company offers smart building products to make the future more productive and sustainable, and its solutions have been installed in more than 40% of Singapore's commercial buildings.
"Johnson Controls is grateful to have been part of our customers' journey to achieving green buildings and is now ramping up towards super low energy and net zero buildings," says Anu Rathninde, President, Asia Pacific, Johnson Controls.
"Globally, we have nearly 140 years of experience in the built environment and are involved in many iconic projects – the latest being the World Cup stadiums in Qatar, where a custom digital solution powered by our OpenBlue digital platform creates one unified command and control centre for all eight stadiums.
"In Singapore, the conducive business environment and progressive policies have enabled us to experiment with newer solutions and models.
"This is one of the first markets in Asia Pacific where we launched our Johnson Controls capital financing that facilitates innovative as-a-service models such as healthy air as-a-service and net zero buildings as-a-service."
Johnson Controls arrived in Singapore in 1982, having had a presence in the country through brands such as YORK for heating, ventilation, and air-conditioning products, and Tyco for security offerings.
During its time in Singapore, the company has received a range of accolades, including Singapore Green Building Council for its YORK YZ chiller in the green building solutions product category.
"Johnson Controls is no stranger to Singapore's sustainability agenda and the Singapore Green Plan 2030,"
"As a company we have committed to achieve net zero emissions by 2040, ten years ahead of the Paris Agreement, with science-based targets to reduce our operational emissions by 55% and customers' emissions by 16% by 2030," says Peter Ferguson, General Manager, Southeast Asia, Johnson Controls.
"In Singapore, we have actively participated in the built environment ecosystem, including through partnerships with companies and educational institutions, which will serve as the pipeline to build up talents and capacity in parallel, especially in this brave, new, green economy."
Johnson Controls has ongoing partnerships with educational and training institutions such as the National University of Singapore, the Institute of Technical Education (ITE), and SkillsFuture Singapore.
The company was also appointed as the SkillsFuture Queen Bee for the Built Environment Facilities Management sector this year.
As part of this appointment, it is now working with small and medium-sized businesses to help them develop digital capabilities to transform their organisations and put their sustainability journeys into motion.
Further, Johnson Controls collaborated with SkillsFuture Singapore earlier in the year to train 34 mid-career individuals in digital transformation in the built environment through the SGUnited Md-Career Pathways Programme.
Johnson Controls employed four trainees in full-time positions as a result of the programme.
"Congratulations to Johnson Controls on its 40th anniversary in Singapore," says Tan Kong Hwee, Executive Vice President, EDB.
"Our partnership has grown from strength to strength over the years, with the company making significant contributions to Singapore's built environment sector in the areas of sustainability, talent development and innovation.
"We look forward to closer collaboration as Johnson Controls creates and drives, from Singapore, exciting solutions for smart and sustainable buildings in the region."