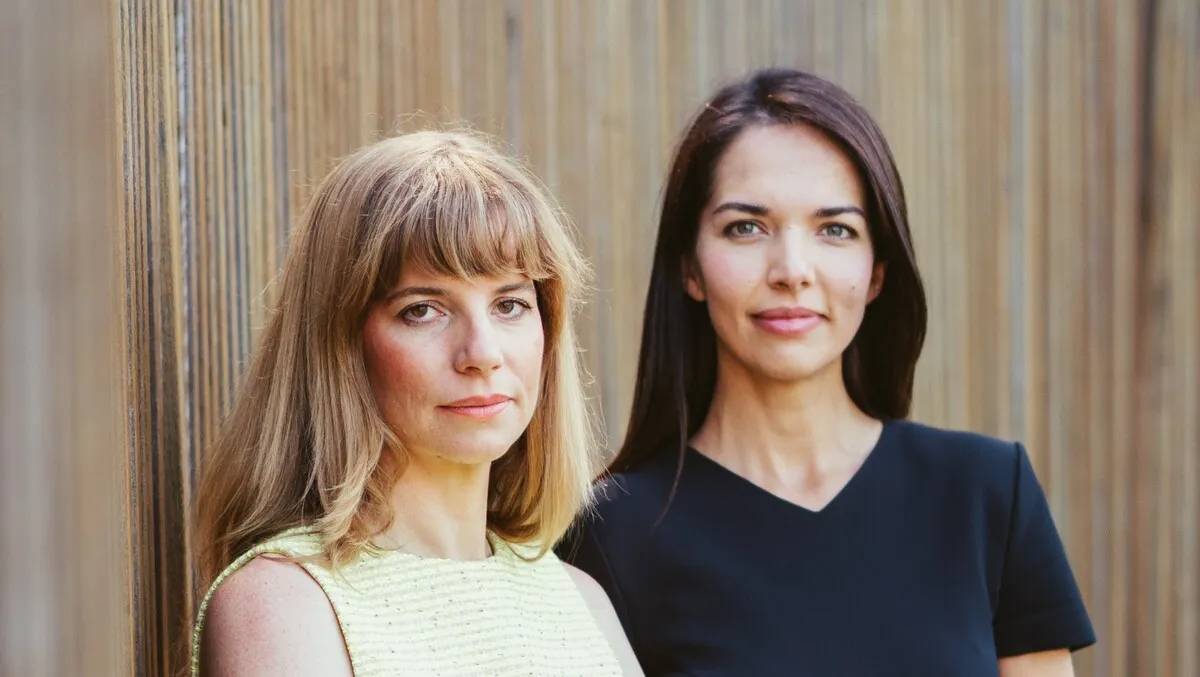 IWD 2023: Women in tech and innovation - the next frontier of fashion
In October 2022, social media lit up with the now iconic image of model Bella Hadid having a dress sprayed onto her at Paris Fashion Week. The technology that created the non-woven fabric was developed by Dr Manel Torres over 20 years ago and was utilised by Coperni during their runway show. The overwhelming response from women, apart from awe, was the shared realisation that bodies should not squeeze into clothes but that clothes should be created to fit women's bodies comfortably.
The case of Hadid's spray-on dress highlights two issues facing the fashion and technology sectors. Firstly, there is an overwhelming demand from consumers for fashion brands to be diverse, inclusive, sustainable, and innovative. And secondly, there is a lack of women in tech roles to create and implement ideas and innovations addressing women's needs.
Australia's fashion and textile industry contributes over $27.2 billion to the Australian economy, employing more than 489,000 Australians, with 77% of the workforce being women. Australia's tech sector, on the other hand, employs over 861,000 people, with women comprising only 25% of the tech workforce.
Combining the powerful force of technology with the personal and emotional threads of fashion is currently underrepresented and underappreciated in Australia, despite it having the ability to change the lives of women across the country. With the United Nations declaring the 2023 International Women's Day theme as "Cracking the code: Innovation for a gender-equal future," there is no more urgent time than now to ensure that women get a seat at the table to harness innovation across Australia.
There is no shortage of incredible women entrepreneurs, founders, creatives, and innovators across Australia. There is, however, clearly a shortage of Australian women engaging with tech and leading technology to come up with creative ideas and innovations. It is also clear that women who consume fashion are not feeling seen, heard, or valued by companies.
Ironically, a garment that has barely evolved since its creation is one of the items women wear every day – bras. At their very core, bras provide physical support for women to alleviate pain and support movement as they go about their day. Emotionally, bras represent how women see and feel about themselves - there is no greater responsibility than influencing women's confidence and sense of self. They are arguably the most personal item of clothing a woman can wear. Yet, with the rapid decline of department stores and the unsung heroes who would fit women for bras disappearing, the experience of finding a bra has become panic-inducing, or something women roll their eyes at.
For the past century, the global bra industry has been dominated by men who make the profit, make the calls and set the tone. A male executive is less likely to be comfortable in a bra fitting and is unlikely to personally try the product they're selling. This sets the scene as to how after over a hundred years of the bra industry, 77% of women in 2023 still report daily discomfort from their bras. By 2031, the global market is projected to reach US$46.5 billion; by any measure, that's a problem worth solving.
Just like Hadid's spray-on dress, how can technology facilitate a new wave of women's experience of fashion (and, importantly, their bras)? And how can women be in the room and make decisions to innovate and engage with tech to address society's problems?
At The OneTwo, my business partner Maria Golushko and I saw an opportunity for a data-driven, technology-based solution to the experience of wearing the wrong size bra. Inspired by the bra-fit women of department stores, we were driven by how to replicate, scale and improve that experience - ending the cringe-worthy interaction with a stranger and bringing it into the privacy and convenience of a woman's home. To develop our experience-driven online fit algorithm, Totti, we needed first to understand the needs of women and, secondly, how to design the perfect bra. It's working: a fitting with Totti yields new sizes for 84% of women, and Totti gets it right 86% of the time (this is less than half the 30% standard e-commerce return rate).
This is our experience of utilising technology to address an issue that affects the majority of Australian women. Imagine the possibilities when women are utilising technology to address global challenges - everything from how to find the perfect pair of jeans to global issues like climate change and domestic violence support. The Australian Fashion Council has identified that "embracing technologies and innovations can accelerate growth, maximise local content and enhance operational resilience to future market disruptions." Women must be given the opportunity to embrace those technologies.
Technology is literally altering the fabric of our fashion ecosystem. As younger generations demand greater representation and for organisations to be diverse, inclusive, and innovative, it has never been more critical for women to engage with tech and harness it to change the world, and clothes, around us. Women must play a leading role in stitching the way forward.