Partner content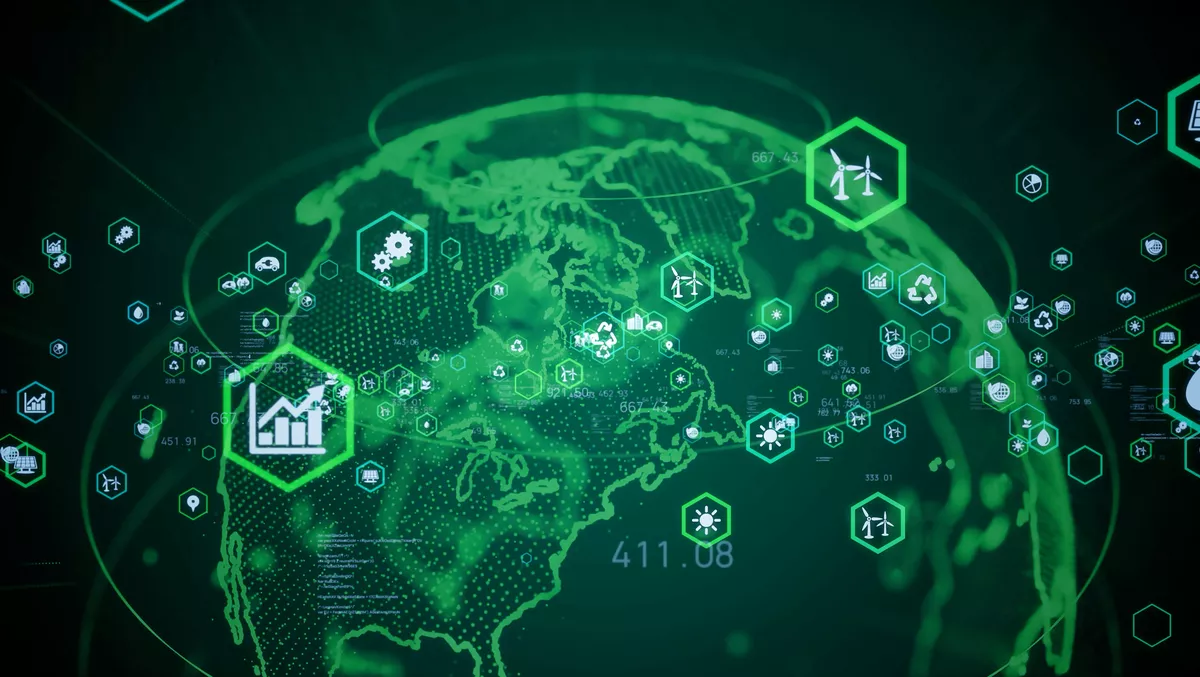 Infosys report: Use of data for sustainability
At the close of 2021, one of the main messages to come out of COP26 is that we are running out of time if we are to limit global warming to 1.5 degrees. There is a clear understanding of the urgent need to take action, the consequences of — lack of action and the resulting impact on our planet.
Countries, institutions, and organisations all over the planet are stepping up and looking for ways to reduce their emissions and build sustainability into everything they do.
The corporate sector is leading the way in several areas and finding that visible sustainability practices improve brand value while also enticing sustainability-minded talent. Stakeholder action groups are forcing organisations to implement sustainable practices and adjust their investment portfolios to focus on renewables and other environmentally friendly technologies.
Equally, there is recognition of the importance of data collection and analysis. Advances in technology have made it easier and cheaper to collect enterprise-wide data. This enables organisations to baseline current practices, and both identify and prioritise target areas as they improve the overall sustainability of the organisation.
While advancements in technology have made data collection easier, several issues continue to limit the extent to which data is used every day. Particularly organisations find it challenging to:
identify Environmental, Social and Governance (ESG) factors to measure
navigate the rapidly evolving sustainability performance standards for reporting
enable data security
Infosys' experience has shown that such challenges can be addressed through building cross-functional teams with a wide range of expertise. For example, engineers, domain experts, sustainability experts, analytics professionals and security experts jointly work on the problem at hand.
By creating cross-functional teams and establishing ESG baselines, the organisation can focus on its strategic investments. The data collected should cover everything from the energy and resources consumed to the greenhouse gases emitted, therefore enabling companies to track and prioritise investments across ESG programs. This results in accountability to all stakeholders for the environmental footprint.
Let's review some data-led sustainability initiatives:
Global Forest Watch (GFW) is an initiative developed by the World Resources Institute that uses satellite data to monitor and track tree cover loss. The project uses a combination of satellite, wireless, wireline, IoT technologies and platforms to monitor forests globally. The online platform enables anyone to access near real-time information about where and how forests are changing around the world.
GFW's platform can be leveraged to measure global deforestation, monitor clearing activities and provide information for policy targets, decision making and journalism. One way this has been used was to monitor the illegal burning that caused the 2015 Southeast Asian haze.
Meanwhile, in 2008 Infosys took its first step in collecting and analysing data that could help us reduce our carbon footprint across multiple campuses. This involved connecting over 50,000 assets across 36 million sq ft, including installing 30,000 sensors, 12,000 energy meters, 8,000 cooling units and 2,400 flow meters. These assets are monitored through a central command centre, which collects and analyses the data in real-time. As a result, we have been able to identify carbon reduction initiatives that include energy efficiency, investments in renewables and carbon offsets. This has translated to a 55% reduction in per capita electricity consumption and a 64% reduction in per capita water consumption based on the 2008 baseline.

Some examples of data measured by Infosys in our buildings.

These examples provide real life instances of how data is being used to identify and action sustainability initiatives. It's worth noting that there is an increasing number of regulators that are mandating ESG reports. This is visible across global markets leading us to hope that we may not be too far from the day when sustainability reports are on equal footing with financial reports. There is an opportunity for businesses to demonstrate their commitment to sustainability and implement the review of ESG reports in board meetings.
Every company's sustainability journey must begin with sound data. The reality is the use of data to make decisions is just good business sense, and there is little time to waste if we are to limit global warming to 1.5 degrees.
Explore Infosys' 2020-21 Sustainability report here.