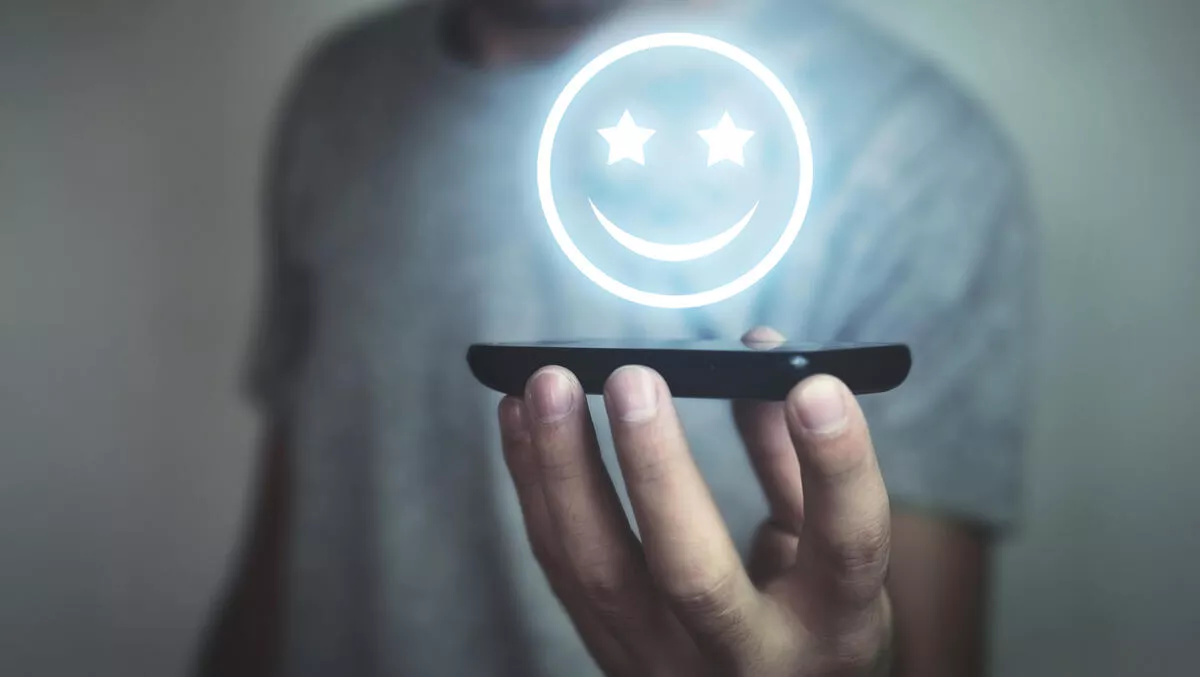 How consumer online behaviour has changed during the pandemic
FYI, this story is more than a year old
For the last 18 months, people have come to rely on digital services to cope with the most challenging period of their lives. Applications have been a lifeline to normality, enabling people to keep connected with loved ones, access critical services and work and learn remotely.
In a new AppDynamics report, The App Attention Index 2021: Who takes the rap for the app?, it was found that the number of applications that people are using has soared by a massive 30% compared to two years ago.
This increased usage has allowed people to enjoy the very best digital experiences that some brands provide to support and enhance people's lives. The majority of consumers report that digital services have made some activities more accessible and easier to fit around their other commitments and enable them to try new things. This explains why 88% of people expect their reliance on digital services to stay the same or increase over the next 12 months.
Consumer mindsets and behaviours have intrinsically changed over the last 18 months. For brands and the technologists who develop and innovate the applications and digital services we rely on, it's imperative that they understand these three fundamental consumer shifts:
Consumers are looking for the 'total application experience' and are grateful to brands who deliver it
76% of people say their expectations of digital services have increased over the last 18 months – they expect more from applications across a wide range of performance and functionality areas.
Consumers have become far more selective about the applications they use – they're looking for the 'total application experience' — a high-performing, reliable, digital service that is simple, secure, helpful and fun to use. It is personalised to their individual needs and adds real value to their lives.
People are acutely aware of the role that applications have played in helping them navigate through the pandemic, and they appreciate the efforts that some brands have made to meet their needs.
72% of consumers say they are grateful to brands that have invested in digital during the pandemic, and 67% say they now feel more loyal to those brands that went the extra mile to deliver high-quality applications.
Evidently, there is an opportunity for brands that can provide innovative digital experiences to develop deeper, more lasting relationships with customers.
Customers feel offended when they encounter a poor digital experience and will walk away forever
With people so reliant on applications in so many aspects of their lives, they're no longer willing to put up with anything less than optimised digital experiences. 61% of people state their expectation of digital services has changed forever, and they won't tolerate poor performance anymore.
When consumers encounter a problem with a digital service, they won't wait for it to be fixed anymore. They'll simply delete the application and switch to an alternative service, with not so much as a backward glance. They're also much more likely to share their negative experiences with other people.
Many people now see it as a personal affront when they encounter a problem using an application, with 68% regarding brands that offer a poor digital experience as 'disrespectful'.
Who takes the rap for the app? Consumers blame application owners for poor digital experiences, irrespective of the cause
People automatically blame the application owner when they don't get the level of experience they expect.
In some cases, this might be justified, where consumers experience slow page loading, poor response times, downtime, or security failures – factors that the application owner controls. But even when the digital experience is impacted by external factors outside the application — such as bad internet connectivity, 4G/5G mobile network issues, slow payment gateways or technical issues with third-party plug-ins — consumers still blame the application owner.
They're not interested in the cause of the problem; 72% of people believe it's always the brand's responsibility to ensure that the digital service or application works perfectly.
Additionally, people are no longer willing to give second chances when it comes to digital experience, even to the applications and brands that they use and love most. 57% of consumers say that brands have only one shot to impress them, and if their applications don't deliver the right experience, they simply won't use them again.
This is the tightrope that application owners are now treading. Those that can deliver faultless, frictionless digital experiences that enhance people's lives are set to develop deeper, more lasting relationships with consumers. But one slip-up, and brands risk seeing more than half of their customers walk away, possibly forever.
Application owners need full-stack observability with business context to consistently deliver the 'total application experience'
These new consumer behaviours add even greater pressure onto IT departments after a gruelling 18 months at the forefront of their organisations' response to the pandemic.
Technologists have to ensure they can deliver faultless digital experiences at all times. But to do this, they need complete visibility into IT performance up and down the IT stack, from customer-facing applications right through to core infrastructure. Full-stack observability is vital to identify and fix issues before they impact users.
But even with full-stack observability in place, technologists can find themselves overwhelmed by the deluge of data that is bombarding IT departments from across the entire IT estate.
By connecting full-stack observability with real-time business metrics, technologists can cut through this data noise and pinpoint the issues that have the biggest impact on customers. A business lens on IT performance allows them to prioritise their actions in the right places.
Consumer behaviour has fundamentally changed over the last 18 months, and brands need to react quickly and decisively. They can't afford to take any chances when it comes to delivering faultless digital experiences.
The application is no longer an extension of the brand or an additional channel to engage customers. Today, the application is the business.