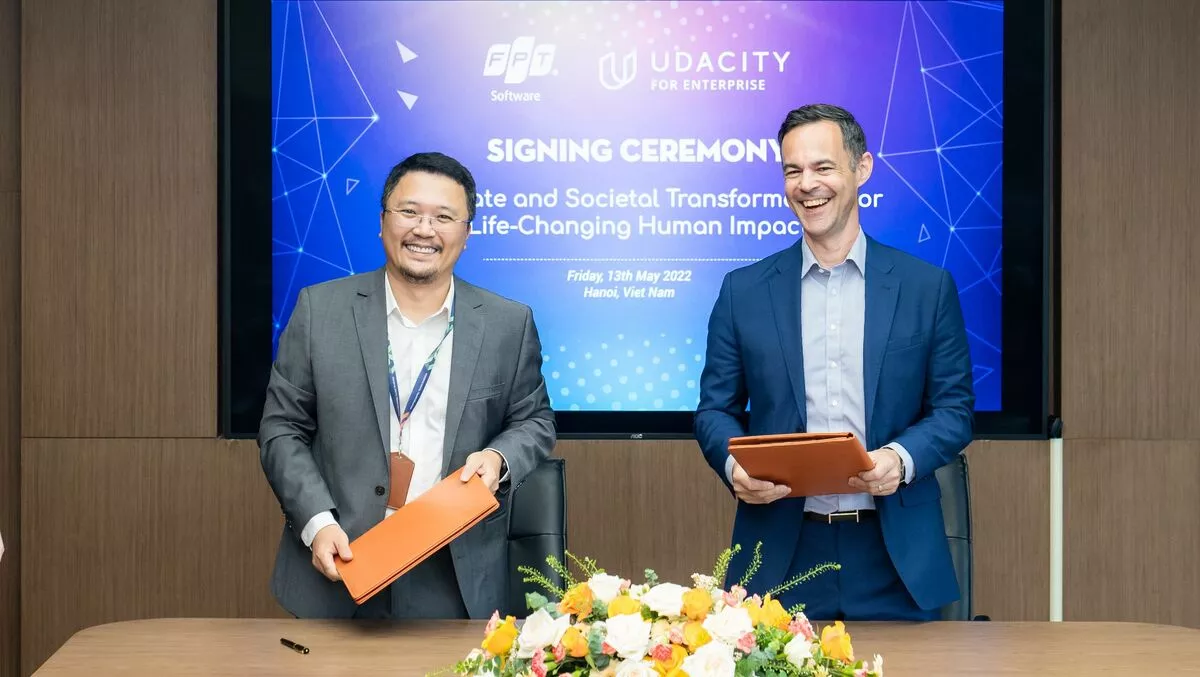 FPT Software, Udacity partner to improve upskilling program
FPT Software has partnered with Udacity to enhance its upskilling program and offer employees Udacity's fully sponsored Nanodegree training and mentoring program.
The IT firm's upskilling program is part of a long-term strategy to invest in creating a high-quality IT engineer workforce to make its digital transformation capabilities more robust.
FPT Software's three-year contract with the online technology education platform will see up to 9,000 IT engineers have the opportunity to develop their skills.
Specifically, the program will be for IT engineers who play significant roles in FPT Software's digital transformation projects and focus on data science, AI, machine learning, Internet of Things, cloud, blockchain and security.
In creating the agreement, both companies explored how to develop specialised training content for FPT Software employees in addition to Udacity's exclusive certifications.
The companies also discussed bringing Nanodegree to IT fresher and students to find new opportunities to improve FPT Software's technology capabilities as it expands globally.
Udacity's global, online talent transformation platform focuses on in-demand digital technologies, mentor support, and project-based learning taught by industry experts.
The company has more than 100 enterprise customers, including Airbus, Bertelsmann, BNP Paribas, Leidos, Mazda, and the United States Air Force.
Furthermore, it collaborates with over 200 global industry partners, including Google, Mercedes-Benz, and NVIDIA, to power technical education.
Headquartered in Mountain View, California, the private company has operations in the United Kingdom, Egypt, Germany, India, and the United Arab Emirates.
"FPT Software is one of our first partners in Vietnam and a great example of large scale global companies putting people first," Udacity regional vice president Marc Jones says.
"We are excited and look forward to creating a great impact with FPT Software, both in terms of business and giving back to society."
FPT Software chief finance officer Nguyen Khai Hoan says the partnership represents the tremendous intangible values that both parties bring to the table and that the values extend beyond borders as the company continues its global expansion.
With top experts from tech giants including Google, Microsoft and Amazon collaborating with Udacity, each course will offer students extensive knowledge.
FPT Software is a global technology and IT services provider headquartered in Vietnam, with 22,500 employees in 26 countries.
Known for its long-standing support for its staff's personal development through various promoting activities.
With recent reports showing that data-related positions are growing prominent in the global IT labour market, this agreement with Udacity is the company's latest significant investment to improve its staff's comprehensive skills.