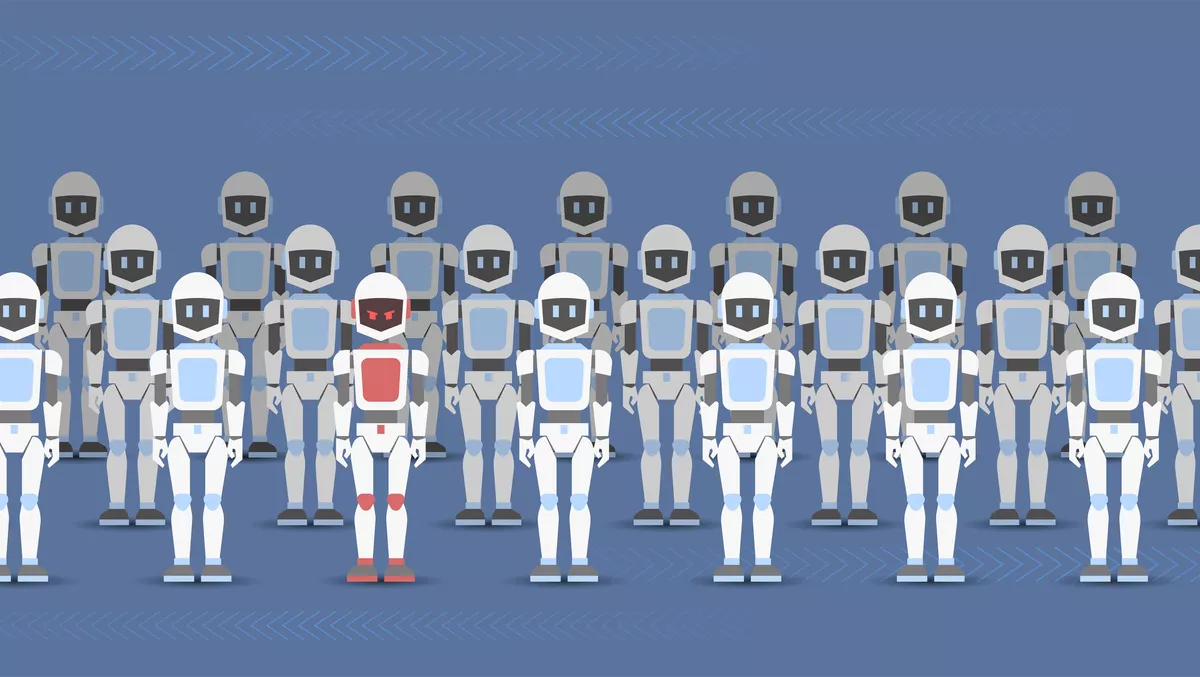 Forrester names Akamai Leader in 2022 bot management report
FYI, this story is more than a year old
Akamai has announced that Forrester has named it a Leader in its 2022 Bot Management Wave report, acknowledging the company's standout vision.
Forrester's evaluation includes 15 vendors working in bot management and assesses each based on 25 criteria in three categories: current offering, strategy, and market presence.
Forrester says bad bots continue to consume resources and overwhelm companies, making up at least 25% of total internet traffic, and bot management is becoming an increasingly valuable tool for dealing with them.
Additionally, Forrester says bot management has grown from an emerging market to a quickly maturing offering which it anticipates will meet the requirements of small organisations using a single application and large businesses using hundreds of applications.
"Akamai's vision is a standout, recognising the evolution of bot operations, addressing the growing collaboration between security and the lines of business, and protecting the end-customer journey; recent launches of adjacent offerings like Account Protector and Audience Hijacking Protection support the vision," the 2022 Forrester Bot Management Wave report states.
"Akamai shows strength in bot detection, with 16 layers ordered to minimise performance impacts and anti-tampering features like Javascript obfuscation.
"A wide range of attack response options are available, including tarpits, cryptographic challenges, and deception.
"Akamai provides a list of more than 1,500 good bots across 17 categories — customers can easily add other known good bots to the list.
Akamai explains that its bot management solutions allow for behavioural-based detections with advanced machine learning algorithms powered by data on the intelligent edge platform.
Furthermore, the company interacts with 1.3 billion unique devices every day and is able to recognise anomalies in hundreds of signals to identify bots.
"We are constantly evolving our solutions to stay ahead of evolving threats," Akamai product management vice president Eric Graham says.
"We are pleased to be named a Leader in this report and are particularly proud that customers tell Forrester that Akamai has been outstanding at staying effective over time against shifting attacks.
The announcement of its Forrester recognition comes after Akamai secured an agreement to acquire Infrastructure as a Service platform Linode in February.
Well known for their cloud infrastructure, both companies are likely to play a significant role in modern digital experiences, including virtual environments like the metaverse.
The acquisition of Linode will utilise the company's affordable and accessible cloud computing technology, making Akamai the most distributed compute platform globally, from cloud to edge.
Under the agreement, Akamai will acquire any outstanding equity of Linode for approx. USD$900 million (after customary purchase price adjustments).
Because Akamai designed the transaction as an asset purchase, the company anticipates it will achieve cash income tax savings over the next 15 years, an estimated net present value of approx. USD$120 million.