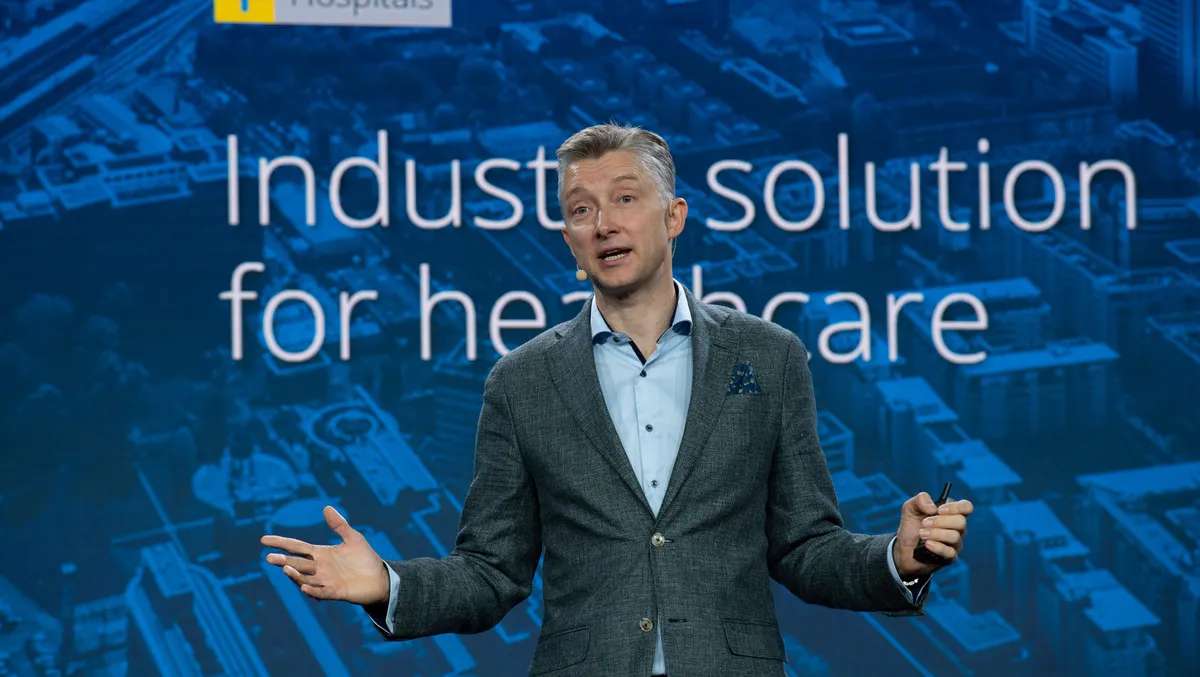 Exclusive: Milestone Systems CEO on company growth and latest news from MIPS 2022
Video technology has proven to be a crucial tool for enterprises of all sizes during and after the pandemic.
Industries are now continuing to seek out the best data-driven video technology software to suit their changing needs, and a company no stranger to providing these types of technologies is Milestone Systems.
With roots in enterprise security and software solutions, the company has rapidly expanded to become a leader in open-platform software and analytics.
At the Milestone MIPS Partner conference in Dubai, TechDay had the exclusive opportunity to talk to CEO Thomas Jensen and discuss the company's last couple of years and what lies in store for Milestone in the future.
In the past few years, Milestone has seen significant growth in revenue, people and investments, which Jensen puts down to successfully navigating the changing environment.
"Part of our focus was on manoeuvring in the dynamic environment under which we operated," he says.
"Last year was obviously still a COVID year and so was this year, so we could suppose it's not going away. We were really focused on how we took care of our teams, our people, and how we took care of our customers and our partners."
Under Jensen's leadership, the company has grown from 936 staff two years ago to almost 1300 by the end of 2022.
"We take pride in the fact that we have invested in both our technology and our people," he says.
"Over the past few years, there was also a significant focus on ensuring customers still had access to support and backup when needed."
While care, support and partner focus were deemed crucial, Jensen also says COVID allowed the company the opportunity to broaden and change its working practices.
"We used the time to refine our strategy and initiate a new strategy, which we've been working through and executing on during the past year."
Last Autumn, the company launched XProtect Rapid Review, an addition to its XProtect portfolio of scalable video technology, which focuses on forensic analytics. Jensen says that this, and other forthcoming developments, highlights the company's continued efforts to invest in data and analytics.
He also says that a continued focus on video software technology will remain, and part of this focus includes modernising and creating better customer experiences.
"We are a software company, that's how it started, and we will remain one. You will start to see us investing massively in our platform, and our open platform approach is not going to change because it's in our DNA.
"We do feel that we need to modernise our platform, and maybe make it a little more seamless for our customers to use and our integrators to install and deploy."
Jensen says UI, UX and automation will play key roles in the company's developmental future.
"As part of these investments, we will continue to develop our API driven approach to allow our partners to connect seamlessly into expertise," he says.
And other forthcoming announcements from this week's conference will also showcase the company's diversity. While security remains a priority, other verticals, such as healthcare and hospitality, are a significant focus.
Milestone's data-driven video technology will be at the core of a new healthcare offering scheduled for release in 2023, as will new technologies for casino hospitality.
With healthcare being a dominant industry with many challenges, Jensen says Milestone is setting out to help drive positive change and innovation through VMS.
"Starting with hospitals, we want to support the ability for our healthcare customers to really address the shortage of nurses we see worldwide," he says.
In line with the massive demand for cloud services, the company has also announced a new cloud product, with Milestone Kite looking to serve all customers' needs spanning from on-premise to cloud.
"We believe that it's important to have on premise offerings, and to have hybrid offerings for customers that need both. We even have a hosted solution with AWS, and I'm proud to announce that from 2023, we will have Milestone Kite powered by Arcules," says Jensen.
Looking to the future, Jensen says the company's growth trajectory is large, and they will continue to focus on delivering expert video solutions, business outcomes and responsible technology.
"Together with the new cloud solutions, we will continue to work on the analytics and industry specific solutions. Long term we expect to more than double our business before the end of 2026."