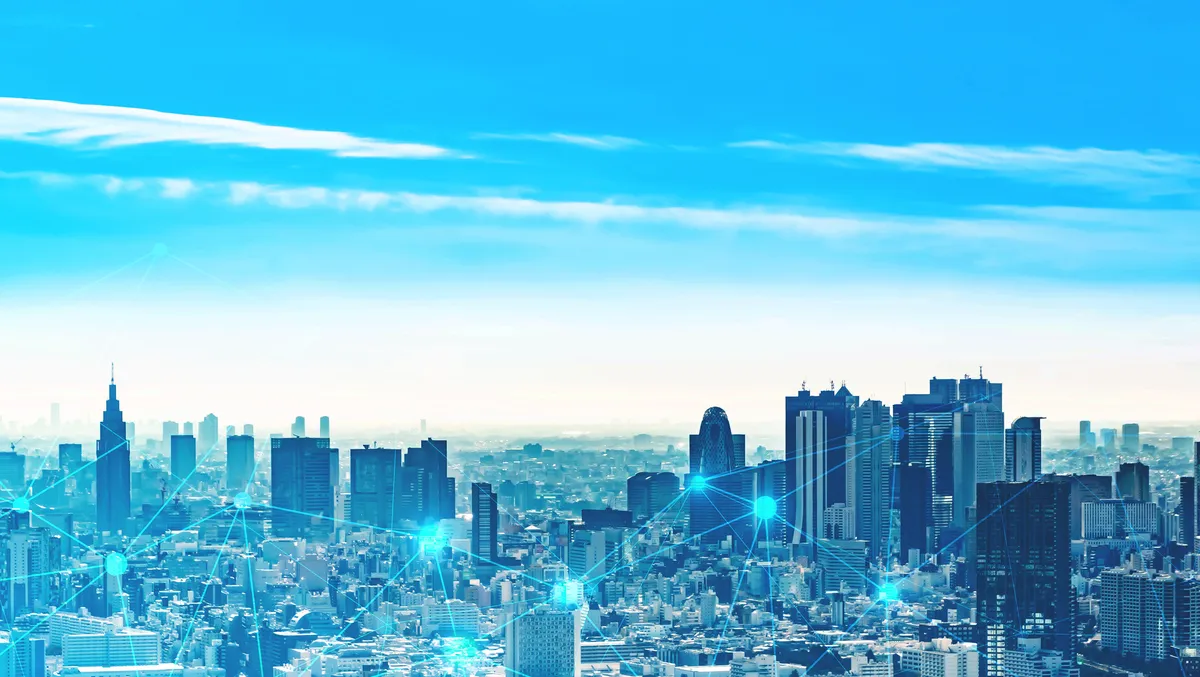 Equinix launches second xScale data center in Tokyo
Addressing the growing demand for cloud services in Tokyo, Japan, Equinix announced the opening of TY13x, its second Tokyo-based xScale data center.
The new facility will serve the unique core workload deployment needs of hyperscale companies, including the world's largest cloud service providers.
IDC forecasts the Public Cloud Services market in Japan will grow at a compound annual growth rate (CAGR) of 20.8% from 2021 to 2026, and that the market size in 2026 will reach 4,279.5 billion yen, about 2.6 times that of 2021.
Satoshi Matsumoto, Software and Services Research Director, IDC Japan, says business awareness of digital transformation and data-driven business in Japan is growing.
"The growing use of public cloud services is accounting for a larger share of IT spending, and an increasing number of companies are making more efficient use of these services," Matsumoto says.
"Therefore, we believe the demand for hyperscale data center services will continue to surge as cloud service providers need to expand their capacity to serve the rising cloud deployments of their end customers."
The opening of TY13x is timely to support the worlds' largest cloud service providers in delivering solutions and services that support businesses and the economy in Japan.
As hyperscale companies scale their operations at Equinix, the more than 10,000 customers deployed on our Platform will benefit from increased opportunities to directly connect to the largest cloud service providers.
TY13x is the 12th xScale data center opened in a global portfolio of hyperscale joint ventures that when closed and fully built out, are expected to scale to more than $8 billion of investment across 36 facilities globally with more than 720 megawatts (MW) of power capacity.
Located in the Inzai region and in adjacent to TY12x, TY13x provides 8MW in the first phase and will provide a total capacity of 36MW at full built.
"I am very excited for both our hyperscale customers and businesses which rely on them to compete and grow in this digital-first economy," says Kuniko Ogawa, Managing Director, Japan, Equinix
"The opening of TY13x will meet the unique technical and operational requirements of hyperscalers as they support businesses in the worlds third largest economy in transforming to meet the opportunities of an interconnected, digital-first economy.
"The expanded cloud connectivity on Platform Equinix will also allow businesses to connect quickly and securely to any cloud service provider of their choice."
Equinix operates 11 Equinix International Business Exchange (IBX) data centers in Tokyo, providing reliable interconnection between hyperscale customers, enterprises, as well as strategic network access to international and major local internet exchanges, including JPIX, JPNAP, BBIX and Equinix Internet Exchange. Hyperscale customers in TY13x will have the ability to connect with these ecosystems via their selected Network Providers.

In the 71 metros where Equinix operates IBX data centers, more than 40% of hyperscale on-ramp nodes are in Equinix, more than any other providers. Equinix's data center campus in Tokyo also provides the most cloud on-ramps in Tokyo, including Alibaba Cloud, Amazon Web Services, Google Cloud, IBM Cloud, Microsoft Azure, Oracle Cloud.

According to the Global Interconnection Index 2023, a market study announced by Equinix, Tokyo continues to lead the Asia-Pacific region in terms of the growth of interconnection bandwidth. Interconnection bandwidth in Tokyo is projected to reach 1,758 terabytes per second (Tbps) by 2025 with approximately 40% expected to come from cloud and network service providers.

Equinix has opened 12 xScale data centers globally, including TY12x and TY13x in Tokyo, OS2x in Osaka, SY9x in Sydney, DB5x in Dublin, FR9x and FR11x in Frankfurt, PA8x and PA9x in Paris, LD11x and LD13x in London, and SP5x in So Paulo, providing nearly 175 MW of operational xScale capacity, with an additional 9 xScale builds under development representing over 80 MW of incremental capacity to be delivered through 2024.
In Japan, Equinix has leased approximately 20MW of capacity across the TY12x and OS2x facilities with a strong funnel of opportunities.