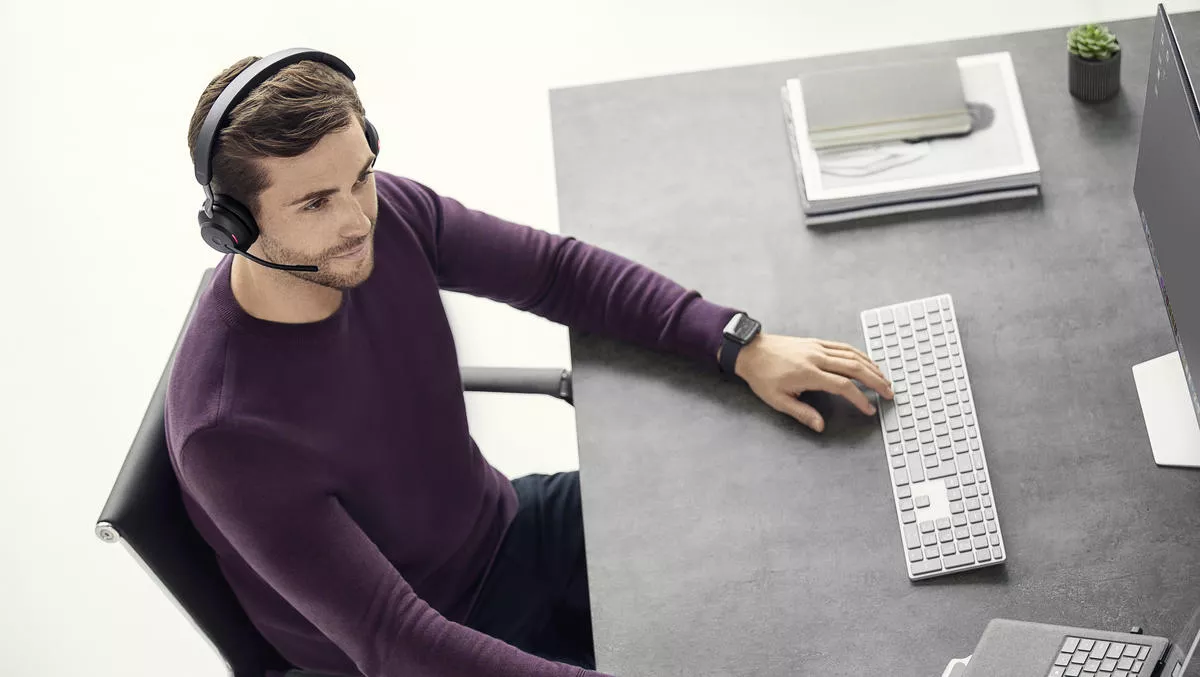 Empowering the hybrid workforce with the right technologies
FYI, this story is more than a year old
The office doors are open, the meeting rooms booked out, and office cubicles brought to life with brightly lit screens, devices, and maybe even indoor plants. At the same time, the kitchen table at home could be littered with laptops, webcams, headsets, devices, and a cup (or three) of coffee. Perhaps the table is not at home but instead, it's in a busy cafe.
This is the reality of hybrid working - in the office, at home, or in another remote location. While remote working had existed long before the pandemic, it was the pandemic that took remote working mainstream.
When the folks at Jabra asked Google's GTM Strategy for Meeting Solutions David Rosenthal what the future of work would look like, he shared the following:
"I think people will continue to work flexibly, companies will need to get more rooms set up for video conferencing because it's likely that (from any given company) around 25% of people will continue to work from home. That means at least one participant in every meeting will be remote, which means you're going to want to be in a meeting room that has video capabilities.
As Rosenthal hints above, some organisations have business models that are workable and flexible enough to enable an in-office and remote working environment, now known as hybrid working.
Hybrid working does come with caveats as the infrastructure that supports it must be up to the task. This means things such as reliable internet connections, enterprise-grade security, and the right devices.
These devices could be as nondescript as a wireless mouse, or as major as a business-issued laptop. However, not every device is built to today's specs. Some employees who aren't issued company devices might instead rely on a 10-year-old personal laptop that can barely run multiple browser tabs, let alone provide a great experience when it comes to meeting and collaboration platforms like Microsoft Teams.
Another consideration is audio and video. Typically decade-old hardware won't provide the greatest audio experience, and it certainly won't be able to block out external sounds that may happen to occur within any environment.
Modern headsets built to enterprise-quality standards are commonly designed with all working environments in mind, particularly since the pandemic. These headsets need to be able to block loud background sounds that can often get in the way of working or videoconferences. After all, who wants to hear their neighbour's dog barking?
As an audio specialist, Jabra understands these pain points and specifically designs its enterprise suite of products to block out those loud sounds.
Further, its products are compatible with all leading collaboration and conference tools such as Microsoft Teams, to ensure that location doesn't impede an employee's ability to work productively.
It is important for organisations to be aware that quality gear like enterprise headsets make a huge difference for employees and their ability to communicate properly, no matter where they work.
Check out Jabra's professional ranges of headsets and speakerphones here.