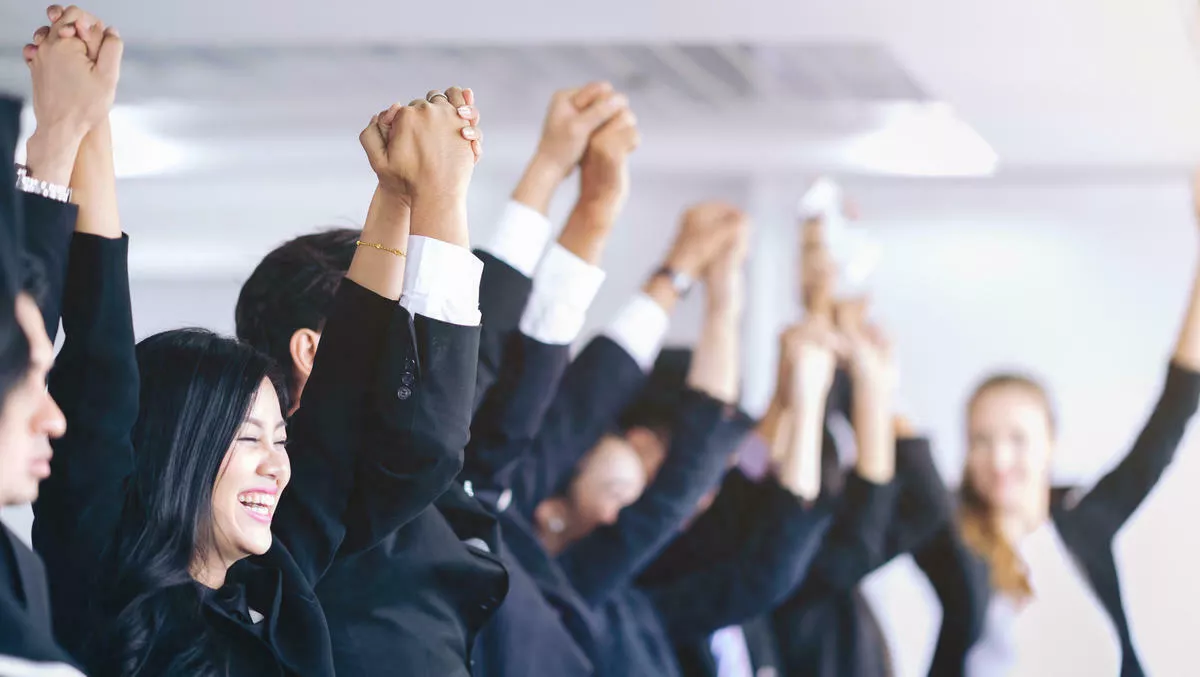 Diversity key to successful workplaces in Asia - Hays report
Mon, 9th Dec 2019
FYI, this story is more than a year old
The latest Hays Diversity - Inclusion report suggests that working professionals across Asia believe the key to retaining top talent is to encourage a workplace culture that rewards diverse opinions.
The report, which surveyed professionals from China, Hong Kong SAR, Japan, Singapore and Malaysia, covered personal experiences of the respondents with D-I in their workplaces, as well as their perceptions of its practice within and impact on their organisations.
According to the report, 85% of respondents believe that a 'workplace culture that encourages respect for diversity of opinion' is the most positive and impactful employer action to retain top talent.
Additionally, 53% say that 'rewarding and internally communicating ideas and contributions from diverse employee groups' as the most impactful action an organisation could take to further seek and support diversity of opinion.
However, only 63% of respondents feel their organisations had such a workplace culture in place.
Ranked second for being the most impactful way to retain top talent is 'having a diverse leadership team', as voted by 79% of respondents. Unfortunately, only 57% say their organisations have this measure in place.
The report points out that 71% of respondents say actively working to develop under-represented groups specifically into leadership groups would most impact talent retention, but only 38% of organisations practiced it.
These figures show significant gaps when it comes to encouraging diversity through leadership, compounded by 61% of respondents saying their leaders were biased towards promoting people who think look or act like them.
"As our knowledge of workplace D-I matures, employees are engaging on a level never seen before, evolving their comprehension of not just how their working lives can be enhanced, but how the organisation too can be improved," says Hays Hong Kong regional director Jack Leung.
Within Hong Kong SAR, respondents believe there are several ways to support diversity of opinion, including: 'rewarding and internally communicating ideas and contributions from diverse employee groups' (45%) and 'employee feedback surveys' (44%).
Both are well below the Asia average, perhaps signifying that for many Hong Kong employees, there is no one standout inclusion issue and thus an overall impression of contentment, Hays notes.
Leadership could also be improved. Many employees agree that organisation leaders have a bias towards promoting (61%) and hiring (59%) people who look, think or act like them, numbers that correspond with most countries in the region.
Additionally, 77% of respondents felt that the recruitment of a diverse leadership team would have a positive impact on the retention of more diverse talent, while 75% consider the provision of bias mitigation training to be a positive action.
"The results of our report show an increasing onus on business leaders to match employee expectations by encouraging and rewarding more diversity of opinion and driving change on an organisational level," concludes Leung.