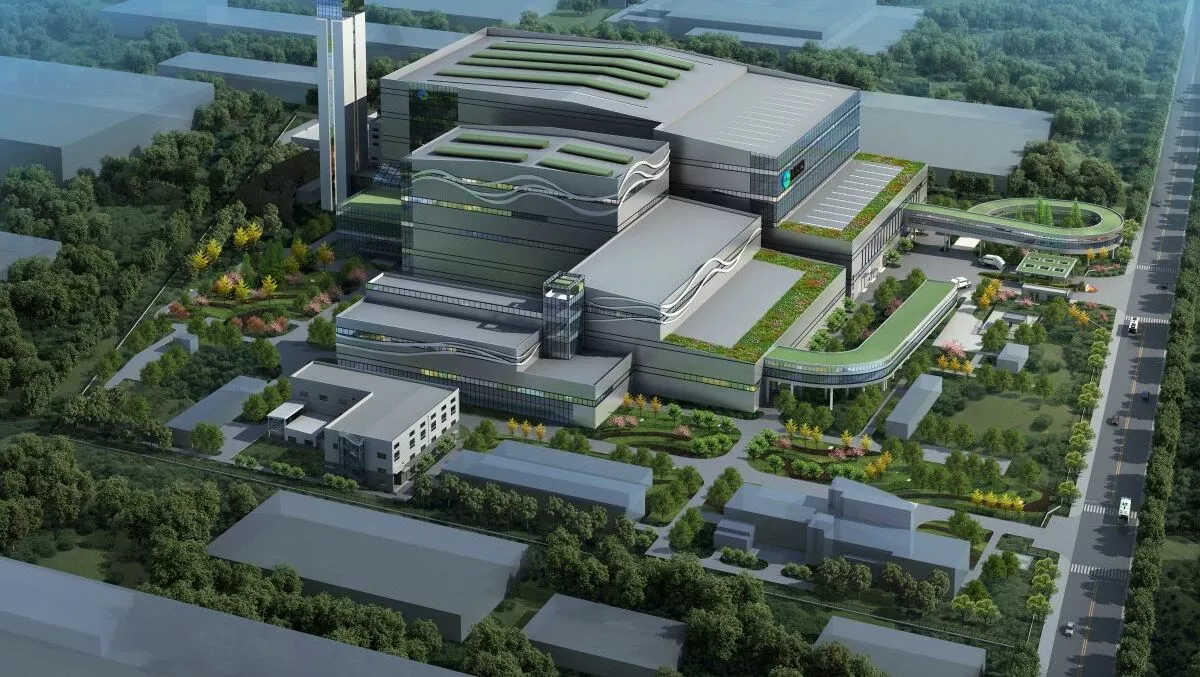 Digitally-enabled factory development saves China steel & iron firm US$6 million
FYI, this story is more than a year old
Am industrial steel and iron facility in China is shaping up to be a cutting-edge innovation in green, advanced and modern factory development, thanks to MCC Capital Engineering and Research, and Bentley Systems.
The facility, located in Tangshan, Hebei, includes 42 plants on 534 hectares, all linked by a 26-kilometre-long roadway. The facility has a complicated processing system that required a massive multi-disciplinary approach to design, planning, procurement, and construction.
MCC Capital Engineering Research BIM manager He Zhang says the project involves different areas of the business that are both intricate and complicated, such as equipment, industrial pipelines, and infrastructure.
"Therefore, how to minimize errors, omissions, and collisions in the design stage and complete a high-quality design posed a huge problem for the project team."
MCC Capital Engineering needed a collaborative building information modelling (BIM) environment across a connected data environment that could help the company understand the steps to building its vision of an intelligent digital factory. To do so, the BIM methodology required a digital plant that synchronised design, construction, delivery and operation with the physical plant.
But this wasn't without challenges - it required comprehensive integrated modelling and analysis applications to generate digital models of every part of the plant infrastructure. In addition, supporting technologies needed to provide all components for these models, and it also needed to incorporate artificial intelligence and the internet of things to create a truly digital factory.
The company turned to Bentley Systems, a provider of BIM processes that could streamline workflows, reduce errors, and design complexity.
MCC's multi-discipline team, all of whom were spread across different geographies and across four design units and 13 construction units, needed to communicate efficiently. The company selected ProjectWise from Bentley Systems to achieve this goal, shortening the design cycle by 35 days.
MCC also used several other solutions from Bentley Systems, including ContextCapture to process oblique photography and generate a reality mesh of the entire site, and SYNCHRO 4D to conduct construction simulation for precise layout and installation within a limited space, reducing commissioning costs by 75%.
MCC also used AssetWise ALIM to develop an engineering database that could integrate all resources, including asset information, design, procurement, manufacturing, construction, and installation data.
Bentley Systems' OpenPlant design software improved the design efficiency of external pipelines by more than four times. The software also resulted in considerable savings of US$6 million, particularly in the ability to generate accurate material lists directly from the models avoided material waste.
To ensure that the factory remained truly intelligent, MCC leveraged a digital twin to perform real-time monitoring and simulation analysis, and to achieve intelligent manufacturing production.
Bentley Systems' technologies helped MCC to create a digital twin and design, construct, and combine operational information. Through these implementations, MCC was able to improve its visual data integration and asset management, resulting in a 50% improvement in operational efficiency and a 40% reduction in spare parts ordering through optimised equipment maintenance.
The project also serves as a benchmark for the development of digitally intelligent, green metallurgical plants.
Read the full case study here.