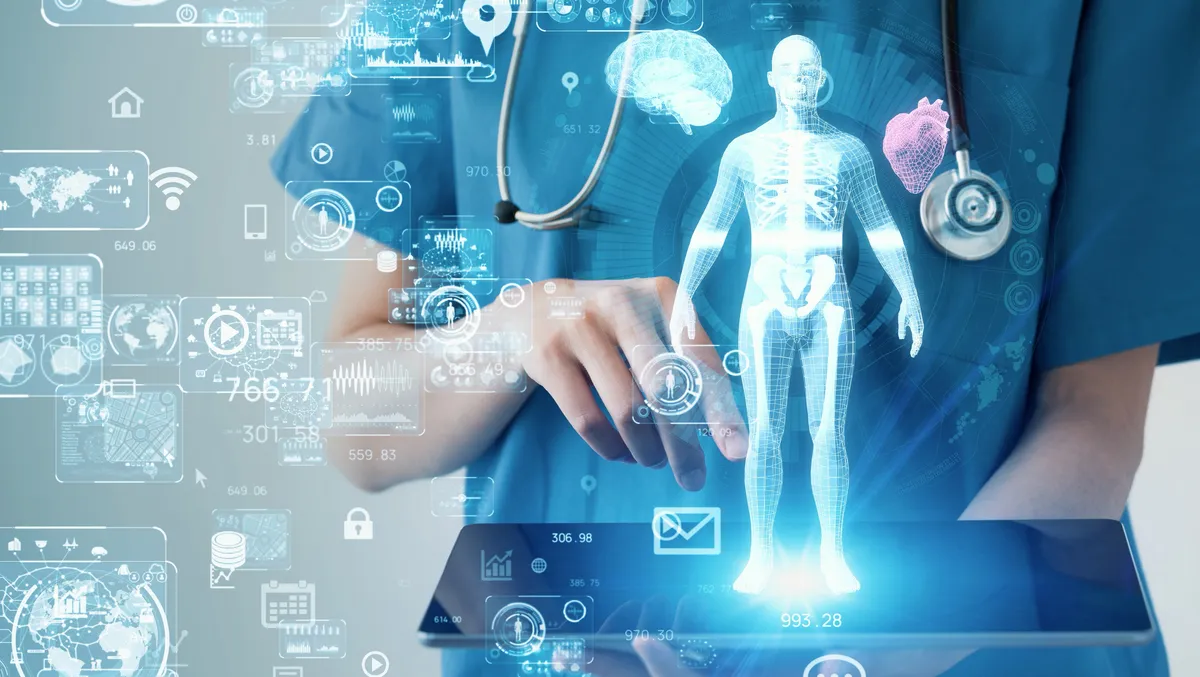 Digital wound care to grow to US$3,293 million by 2033: FMI
The global market for digital wound measurement devices is likely to reach US$ 2,266.6 million in 2023. Furthermore, the market is expected to be worth US$ 3,293.3 million by 2033, expanding at 3.8% CAGR over the forecast period. These insights are based on a report on the digital wound measurement devices market by Future Market Insights (FMI).
Digital wound measurement devices currently account for more than 10.9% share of the global wound care devices market. However, the market for digital wound measurement devices is expected to develop as the population ages and the incidence of diabetes, obesity, and chronic illnesses rises due to lifestyle changes.
Notably, digital wound care systems are advancing healthcare across regions worldwide.
Technological breakthroughs have become increasingly important as the century progresses. As a result, the search for innovative wound care solutions is speeding up among healthcare providers. Various methodologies have been developed to address wound healing concerns, ranging from cell proliferation assays, cell cytotoxicity assays, and cell viability assays to animal-based wound healing models.
According to frontiers.org, macrophages are critical for the persistence of the initial inflammatory response in chronic wounds. As a result, immunomodulation is used to treat chronic wounds. Both intrinsic changes of HSPCs and an imbalanced wound microenvironment produce a sustained increase in the wound macrophages and inhibition of phenotypic switching, implying that managing chronic wounds involves consideration of numerous factors.
High-throughput approaches are valuable tools for delving further into pathophysiology and discovering new targets. First, however, their results must be confirmed.
FMI researchers did a demand analysis of digital wound measurement devices in their report.
"The digital wound measurement devices market expanded at a CAGR of 5% from 2018 to 2022 and is expected to amass a revenue worth US$ 2,266.6 million by 2023 end," they say, adding, "Digital wound measurement device demand is predicted to progress at a CAGR of 3.8% from 2023 to 2033, with the global market expected to close in on a valuation of US$ 3,293.3 million by 2033."
FMI explains what is propelling the demand for digital wound measurement devices worldwide.
In the medical world, wound treatment is an essential aspect. Wounds usually heal on their own or with the help of surgery. However, certain wounds, particularly chronic wounds caused by prevalent morbidities such as diabetes mellitus, take a long time or cannot heal at all. Patients in such situations require sophisticated and advanced wound care from hospitals and other healthcare institutions.
Wound measuring is primarily done with the use of digital wound measurement tools. The gadgets are used to measure a wound three-dimensionally due to the integration of electronic medical record (EMR) software.
Digital wound measurement systems with 3D capabilities measure wound dimensions (area, length, width, and depth) and display them on a screen. These gadgets convert line tracing into actual area measurements and calculate wound area change over time.
Clinicians can use the wound imaging device to rapidly, safely, and simply visualize microorganisms and measure wounds at the point of care, giving them the most information for precise treatment selection and fast healing. Private clinics are the most common users of wound imaging devices.
Digital wound care systems are beneficial in the healthcare world. Furthermore, the advantages of digital wound measurement techniques and a rise in awareness about the need to cut healthcare expenses are propelling the market forward.
The FMI report also reports a country-wise digital wound care market analysis.
For example. FMI says the United States is developing as a lucrative pocket in the North American digital wound measurement devices market, with sales of digital wound measurement devices projected to remain high over the forecast period.
Increased healthcare investments, prominent market companies, and the rise in diabetic patients contribute to the industry's growth. Additionally, the rapid use of technologically advanced medical equipment in hospitals, clinics, and home care settings is also propelling market development.
Over the projected period, attractive healthcare reimbursement policies in the United States will likely be the market's primary driver.
In India, the rising burn wound cases are fuelling opportunities for digital wound measurement device providers.
According to the WHO, nearly one million people in India are moderately or seriously burned annually. The increasing rate of annual burn incidents in India is driving wound care product sales. As a result, India has a lot of opportunities for growth in the medical field. Hence in India's digital wound measurement devices market, producers have a lot of room to expand.
By 2025, the Indian government intends to expand public health spending to 2.5% of the country's GDP. Also, the increasing geriatric and diabetic population and rising healthcare infrastructure are bolstering market growth.
Moving on to Europe, FMI says that Germany's digital wound measurement devices industry is projected to reach US$210.5 million by 2033. Over the forecast period, the market is expected to register a 3.5% CAGR. Regional growth can be attributed to the approval of technologically progressive devices over the next ten years. In addition, the surging cases of diabetes and chronic wounds are also pushing the market forward.
"The market is also witnessing the growth of 3D-enabled digital wound measurement devices to measure wound dimensions and assist in recording wound recovery. As a result, even the regional 3D digital wound measurement devices market is projected to thrive over the forecast period," note researchers at FMI.