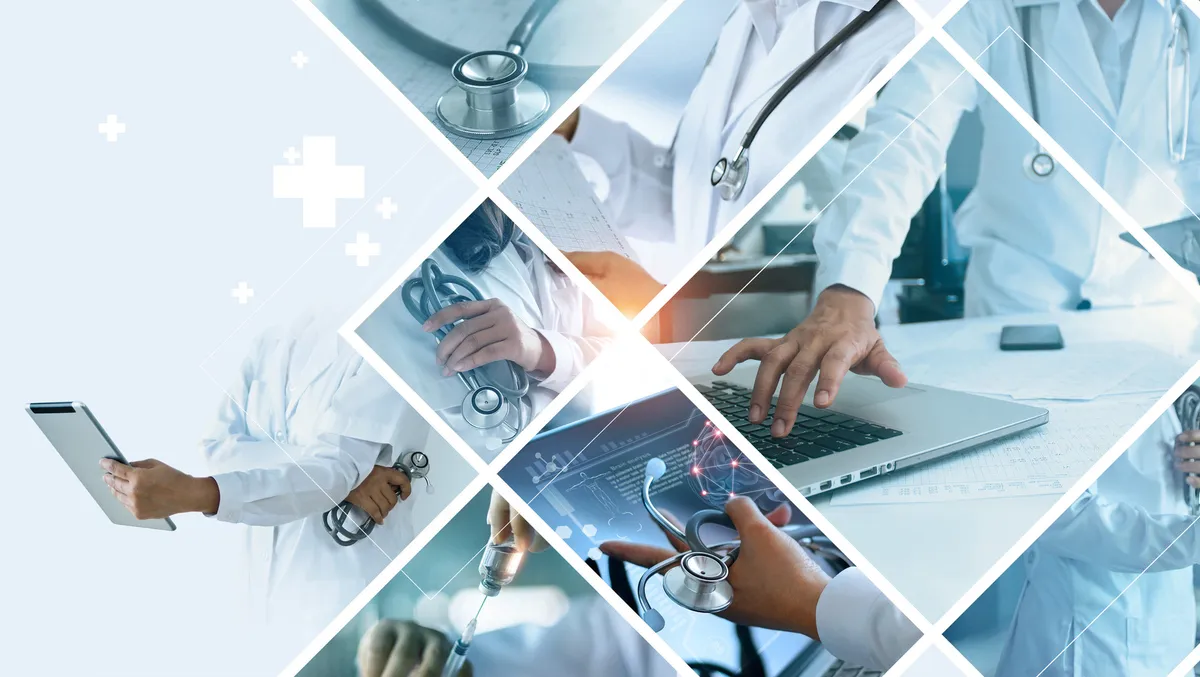 Digital psychotherapeutics market to be US$12.2 billion by 2033: FMI
The global digital psychotherapeutics market will be worth US$1.06 billion in 2023. Over the next ten years, global digital psychotherapeutics demand will likely accelerate at 27.6% CAGR. By 2033, the total market value is expected to surpass US$12.2 billion. These insights are based on a Digital Psychotherapeutics Market by Future Market Insights report.
People living in various regions experience difficulties accessing mental health treatments on time. This is due to a shortage of face-to-face psychotherapy services and high healthcare costs.
The rise of digital psychotherapy as an alternative treatment delivery method fills this gap. By digitizing and innovating in psychological therapies, providers can allow patients to access health services from remote locations. This helps consumers by reducing waiting list time and healthcare costs.
Digital psychotherapeutics refers to mental health aid delivery through electronic devices that involve Internet use. It can also be called e-therapy, e-counselling, or online counselling.
Digital psychotherapeutics involves the treatment of behavioural, emotional, personality, and psychiatric disorders through verbal and non-verbal communication and interventions. In recent years, digital and internet-based health technologies have been experiencing high demand in this field. Research suggests this has spurred change in patient behaviour and positively affected prognosis.
Digital psychotherapeutics can be used as a stand-alone treatment or with other conventional treatments, such as in-person or pharmacological therapy. In addition, various studies have revealed that digital psychotherapy, primarily cognitive behavioural therapy, can be as effective as face-to-face psychotherapy.
Mental health problems not only affect a person emotionally but physically as well. Therefore, various treatment options, such as drugs and non-drug treatment, are available for these mental disorders.
Psychiatric medications are associated with several side effects, including nausea, headache, dizziness, sexual problems, nausea, constipation, etc. As a result, people are gradually shifting their preference towards psychotherapy, including digital psychotherapeutics.
Digital psychotherapeutics offers various benefits, including low cost and easy accessibility. Rising awareness about the benefits associated with digital psychotherapeutics is expected to boost the market.
The COVID-19 pandemic, which contributed to mental health risk factors such as widespread isolation and chronic stress, has raised the prevalence of substance use disorders (SUDs). Digital psychotherapeutics can be an effective method to help patients suffering from it.
Specific populations are disproportionately affected by mental health disorders. This includes young adults, Hispanics, blacks, vital workers, unpaid caregivers for adults, and those undergoing treatment for pre-existing psychiatric conditions.
"The key driving aspects of the market are increased risk for psychological distress and unhealthy coping, as well as improved availability of resources for clinical diagnostics and treatment choices such as telemedicine. Demand for effective treatment of individuals with mental disorders and the delivery of evidence-based mental health services are gaining a lot of traction. Hence, the market of digital psychotherapeutics is expected to witness impressive growth," says FMI in its report.
"Leading companies are launching new software, programs, and services to gain maximum profits," adds researchers at FMI.
For instance, in April 2021, a new digital mental health program was launched by Starling Minds. It is designed to make engaging and effective digital mental healthcare accessible to employees on leave.
Several other drivers are propelling the demand for digital psychotherapeutics.
A large patient pool suffers from mental health illnesses to increase demand for digital psychotherapeutics globally.
"Associated benefits of the therapy includes promoting behavioural change, user-friendliness, patient convenience, and increased drug compliance is set to drive demand. Government initiatives for preventative healthcare, as well as improvements in mobile healthcare to propel the digital therapeutics industry forward. Focus on reducing healthcare costs will elevate demand for digital psychotherapeutics," notes FMI.
On challenges for companies in the market, FMI says, "Low smartphone usage in various underdeveloped regions, as well as a lack of awareness regarding digital therapeutics, is restraining market expansion. Insufficient infrastructure for digital mental health products in developing countries might limit market development. High installation and maintenance costs of software used in therapeutics are likely to act as a key market barrier. Moreover, limited availability of mental health experts, particularly psychologists and psychiatrists is negatively influencing the market."
But, several opportunities in the digital psychotherapeutics industry may propel the growth.
Incorporating advanced technologies for best practices related to design, clinical evaluation, usability, and data security will create new opportunities.
Rising demand for innovative mental health solutions with insights and heavy investment in employee mental health will likely boost the market.
Personalized mental healthcare through expert systems and a rise in critical behavioural health support to aid market growth.
The growing popularity of computer-assisted cognitive-behaviour therapy will create lucrative opportunities for digital psychotherapeutics providers.
FMI also observed the latest trends in the digital psychotherapeutics market.
A growing trend in digital healthcare solutions enabling patients to select their mental health professionals will boost the market.
A significant increase in venture capital investments is expected to boost the digital psychotherapeutics industry.
Finally, changing medical protocols and the need to reduce healthcare costs will increase digital therapeutics investments.
In a separate section of its report, FMI did a country-wise analysis of the factors boosting the digital psychotherapeutics market in prominent regions worldwide.
The United States digital psychotherapeutics industry is projected to reach a valuation of US$373.0 million by 2033. From 2023 to 2033, demand for digital psychotherapeutics in the country will likely rise at 18.5% CAGR.
The digital psychotherapeutics industry in the United States is expected to progress as the country's mental health awareness grows.
Anxiety, depression, and post-traumatic stress disorder (PTSD) are common mental health illnesses in the United States. The growing recognition and understanding of these conditions have increased the demand for digital psychotherapeutic services.
Further, the United States has been experiencing a mental health professional shortage, particularly in certain regions. Digital psychotherapy can help overcome this gap by linking clients with therapists nationwide.
As per Future Market Insights (FMI), digital psychotherapeutic demand in the United Kingdom is forecast to surge by 26.5% during the assessment period. As a result, the total market value is expected to reach US$30.3 million by the end of 2033.
Growth in the market is driven by the increasing prevalence of mental health disorders and government initiatives in the region.
Individuals enduring psychological anguish can benefit from psychological treatments and contribute more to society. As a result, the government is launching various initiatives to provide people access to these multiple treatments.
The Improving Access to Psychological Therapy (IAPT) program of the United Kingdom's National Health Service (NHS) provides psychological therapy. This effort aims to make evidence-based therapies more broadly available, lowering wait times and ensuring people receive the assistance they require as soon as possible.
China's digital psychotherapeutics industry is anticipated to reach a valuation of US$50.7 million. It will likely exhibit a CAGR of 37.0% during the forecast period. Robust advancements in telemedicine and digital health technology drive growth in the market.
"China is well-known for its strong technology infrastructure and high smartphone adoption. Telemedicine, mobile health applications, and wearable gadgets have seen tremendous improvements in the country. This technological readiness has created a favourable environment for the development of digital therapeutics. People are becoming more at ease with using technology to monitor their health and participate in therapeutic activities. As a result, people in the country are increasingly adopting digital health. This is likely to continue pushing growth in the digital psychotherapeutics industry in China," concludes FMI.