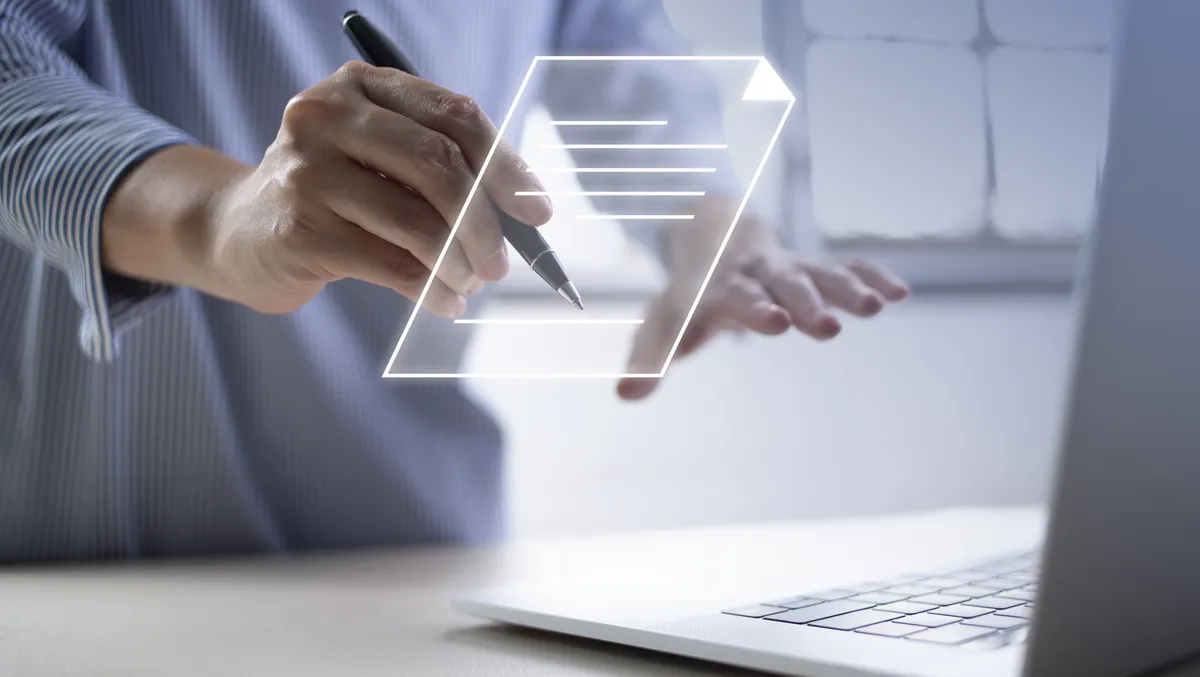 Aussie startup Paperform launches e-signature software
Paperform, an online form builder based in Australia, has launched its e-signature product Papersign, helping businesses further streamline digital signatures while saving time and money on software.
Amid the economic downturn, which has forced businesses to reevaluate spending and streamline processes, Papersign enables businesses to save on their software budgets while automating spinning up and collecting signatures on company-branded documents.
Industry incumbents like DocuSign already claim to help businesses reduce the time they spend collecting signatures by up to 50% while speeding up contract turnaround time by 85%.
Papersign promises better savings through its tight integration with Paperform's online form-building software, helping businesses to draft, create and sign documents all via a single platform.
Diony McPherson, Co-Founder and COO of Paperform, says: "At Paperform, we're always looking for ways to free up time for business people, so they can focus on what matters."
"Companies like DocuSign have done a great job of digitising what used to be a slow manual process, but we wanted to take e-signatures one step further and change the way people think about e-signature software."
"Papersign is to digital signatures what Canva is to graphic design. We've built in features that will surprise and delight users, even on the free plan."
"It will make you think twice about how businesses can use software to change their entire operating model. And by integrating the e-signature process with our form builder, businesses can look to save even more time," says McPherson.
Paperform's latest move with Papersign seeks to capitalise on Asia Pacific's speedy uptake of digital signatures.
According to Deloitte, the e-signature market will grow by over USD $14 billion by 2026 (up from USD $4 billion today), with Asia Pacific and Europe expected to be the fastest-growing regions globally by 2026.
Dean McPherson, Co-Founder and CTO of Paperform, adds: "As a product-led business, we had the idea to integrate digital signatures on Paperform when many of our customers needed to spend additional time and cost to have their forms signed."
"Papersign solves these challenges in one fell swoop, making it as seamless as possible for them to get their documents signed."
Paperform was founded in 2016 by Diony and Dean, a husband-and-wife duo, with a vision to facilitate a world where business leaders spend less time on work and more on external activities.
Analysing the impact of a startup's hustle culture on its people and business, Diony and Dean decided to take on a sustainable growth approach to bootstrap Paperform and have the autonomy and leadership to grow the business.
What started as an online form-building company quickly turned into a 'digital swiss army knife' for companies, enabling them to create and automate registration pages, payment pages, e-commerce sites, restaurant order forms, surveys, quizzes, application forms, proposals, project scopes, onboarding forms, invitations, and more.
Paperform has over 10,000 paying users without venture capital or other external funding.