Partner content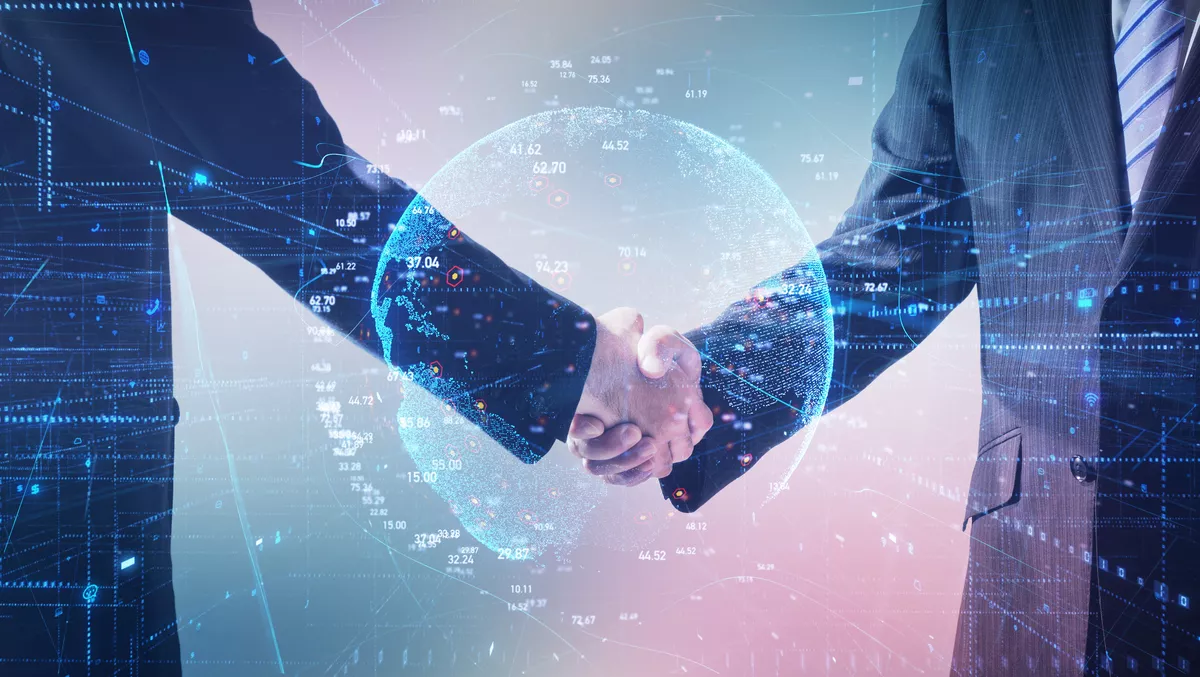 Why the future of managed services is co-managed
In the last two years, thanks to the pandemic, there's been an explosion of applications moving to cloud environments, transforming how enterprise network requirements, expectations and how enterprises approach their networks.
On top of this, the unfamiliarity with cloud environments and its challenges has contributed to the managed services sector experiencing rapid growth. In 2021, the global market was valued at $161.37 billion, but that's expected to double by 2027 to reach $311.32 billion.
But as technology continues to advance, managed services must evolve. Coevolve, a global provider of telco-independent SD-WAN, Secure Access Service Edge and multi-cloud networking solutions, says that enterprises must change the way they outsource as the traditional outsourcing model has become obsolete with the times. Traditional outsourcing usually means the enterprise has little to no knowledge of what is happening behind the scenes. For the most part, as long as the necessary software and servers work and business processes remain operational, there's no problem.
But this comes with a lack of transparency and control. From an end-user perspective, this binary "the service is up or down" model makes it challenging to uncover root causes and develop viable management and optimisation strategies. Stagnating technology also inhibits the client's ability to remain agile. This results in IT leaders becoming frustrated with the pace that changes can be carried out, even though internal IT teams understand their systems best and know what needs to be done to produce the desired outcome.
That doesn't work any longer. And that's what needs to change in the modern digital-first world.
The need for strategic partnering to co-manage and collaborate
Flexibility and fast response times are among IT decision-makers' top priorities today. Enterprises need immediate access to expert advice and technical expertise 24/7. But more importantly, enterprises need their Managed Service Provider (MSP) to be a strategic partner who understands their enterprise's problems, requirements, and direction.
Coevolve says the modern MSP needs to actively advise and collaborate with their clients to optimize their networks to meet fast-changing business needs and improve performance across the enterprise. MSPs also must overcome market fragmentation by offering an integrated solution that will not only take full advantage of networking technologies but enable a unique solution customized to the enterprise's specific requirements.
Unfortunately, to date MSPs have largely provided a generic service that ignores the specifics of the enterprises consuming these services, limiting the value of their offerings. Ideally, MSPs should be positioned to know what combination of circuits, hardware redundancy, bandwidth and security services are required for industry verticals and corresponding facilities. For example, a critical manufacturing plant has vastly different requirements than a small sales office.
The best, highly collaborative approach rests on the MSP understanding the enterprise's core challenges and priorities and providing what Coevolve calls a 'business-critical service'.
A co-managed methodology is essentially a shared responsibility model. Coevolve helps to bridge the gap between where clients are and where they want to be in the future with their enterprise network. Working alongside the enterprise and keeping in mind its goals and available resources, Coevolve identifies potential problems early on and implements strategies to prevent them. Additionally, central to co-management is right-sizing, which means tailoring the approach and solution to each client and circumstance. This involves accounting for how much or how little support the client wants.
Most enterprises already have some in-house technical expertise and may require only strategic advice and recommendations. Other enterprises may require end-to-end network support and management if they have limited internal resources. Coevolve caters to both.
But what makes Coevolve different is the use of telco-independent SD-WAN in its solutions. This gives enterprises access to the best mix of access technologies at every site, eliminates telco bias, unlocks advanced SD-WAN features, such as dynamic multi-path optimization, and provides a foundation to address challenges associated with cloud migration, multi-cloud workloads, and adopting to a hybrid workforce. Coevolve also has a set of deployment, management and optimisation Service Modules that can be selected as a fully managed package or an optimal balance of shared responsibilities with enterprises' in-house teams.
Clients have access to a catalogue of self-service, minor and major changes where the client's internal IT team is able to perform common activities themselves, with extensive training available to facilitate this and with the assurance of having an expert available when needed. Coevolve has been part of the new breed of co-managed digital infrastructure experts since SD-WAN first came to market, and it has clients in 80 countries worldwide.
If you want to learn more about how Coevolve can transform your enterprise network, click here for more information.