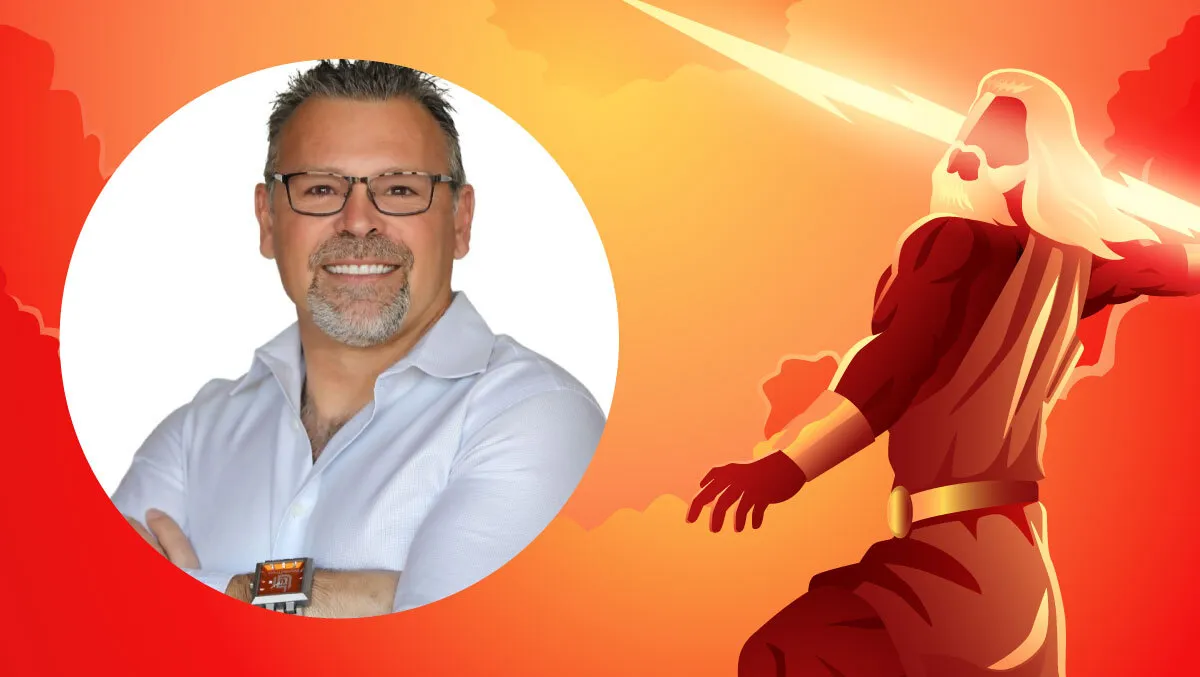 Titan of Tech - Christopher Hills of BeyondTrust
Christopher Hills, the Chief Security Strategist at BeyondTrust, is a dynamic and forward-thinking executive who has been with the company since April 2019. With a career that has seen multiple title changes, Hills has played a key role in shaping the company's vision and strategy.
Background
Hills is based in Phoenix, Arizona, where the original BeyondTrust team was started. He serves the entire company, focusing on regions including LATAM, EMEA, and Canada. His role has evolved over time, reflecting the company's growth and the integration of four companies that came together in 2018.
Role and Responsibilities
As Chief Security Strategist, Hills acts as a liaison between sales, technical, and the executive team. He provides thought leadership, education, and sales enablement, often acting as an executive sponsor for various regions and companies. His approach is candid and customer-centric, emphasising partnership over product perfection.
Hills's role is unique in that he does not manage a team but has been instrumental in building out the office of the Chief Security Officer (CSO). His focus on cyber insurance has gained traction, with 80% of his presentations revolving around how companies can meet their cyber insurance requirements.
Vision and Strategy
Hills describes BeyondTrust as a community of talented and diverse individuals working together to achieve a common goal: providing customers with solutions that protect against privileged access attack vectors and cyber criminals. He emphasises the company's holistic approach to Privileged Access Management (PAM), with products that focus on various aspects of risk mitigation.
The most recent initiative, Identity Security Insights, represents the next generation of PAM. It aims to work smarter rather than harder, using analytics and behaviour to find anomalies, risks, and provide remediation steps.
Achievements and Recognition
BeyondTrust's success is evident in its ongoing recognition by the likes of Gartner, KuppingerCole and Forrester, a testament to the company's leadership, execution, and strategy. Hills sees this as proof of BeyondTrust's enterprise solution and a mark of its standing in the industry.
Personal Approach
Hills's personal approach resonates with customers. He emphasises honesty and partnership, acknowledging that every environment has unique challenges. His experience as a former customer allows him to connect with clients on a deeper level, understanding their needs and providing solutions that go beyond mere product offerings.
Customer Prospects
While Hills's role has remained consistent, the titles have changed, reflecting the company's growth and evolving responsibilities. There are plans to build up the organisation and have multiple people across the globe acting in a similar capacity as Hills.
Conclusion
Christopher Hills's role as Chief Security Strategist at BeyondTrust is multifaceted and vital to the company's success. His leadership, vision, and customer-centric approach have helped shape the company's direction and contributed to its standing in the industry. With a focus on innovation, partnership, and honesty, Hills represents the values that have made BeyondTrust a leader in the field of cybersecurity.
Why Chris is a Titan of Tech
Christopher Hills's profile paints a picture of a leader who is committed not only to the success of BeyondTrust but also to the broader mission of cybersecurity. His insights into the industry, coupled with his hands-on approach to customer relationships, make him a valuable asset to the company and the tech community at large. Whether it's his work on cyber insurance or his ability to connect with customers on a personal level, Hills's impact is felt across the organisation and the industry. His leadership will undoubtedly continue to drive BeyondTrust forward as they navigate the ever-changing landscape of cybersecurity.