Partner content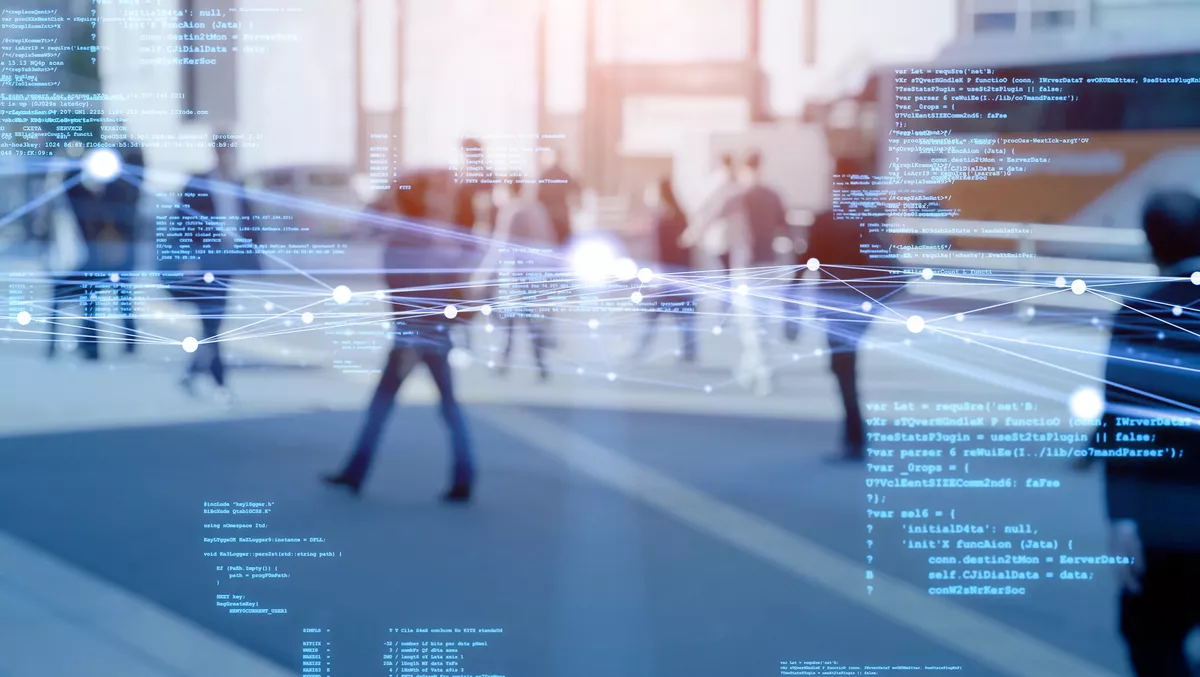 The power of AI: An interview with Infosys Head of AI & Automation, Balakrishna DR
Artificial intelligence has made leaps and bounds in recent years, as innovation in cloud-based services and computing power has enabled new applications, cases and benefits.
Infosys Head of AI and Automation Balakrishna (Bali) DR reveals the global IT services leader has embedded AI into every area of the company and evolved its offering to customers.
"Almost all of our customers want to leverage AI to its full potential, as more data becomes available through technologies such as 4G, 5G, edge computing and the internet of things," Bali says.
"The amount of computing power on offer has also significantly progressed throughout the evolution."
Bali says the enhancements had enabled startups and enterprises to quickly ramp up computing resources from the cloud to leverage AI, which in turn is helping to advance data science.
Transforming for tomorrow
Open AI is being used in everything from programming language translation to generating new code, bringing the technology into a new era, and revolutionising every aspect of modern software development.
"There's a lot of legacy code in enterprises today, but developers can leverage AI systems to translate it into modern code and speed up the entire development process," Bali says.
As the democratisation of AI continues, it will be imperative that businesses future-proof their technology investments.
"One of the challenges for enterprises is how to keep pace with technology developments and how to make sure investments today are not obsolete tomorrow," Bali says.
"It is important for AI vendors to provide a curated set of services that can evolve, so that organisations can continue to innovate while protecting existing investments."
Infosys leading the way with AI
Infosys uses AI within all business operations and services to enable a differentiated experience in areas like training, cybersecurity, legal or finance.
As a business, its goal is to amplify the time spend on creative problem solving and improving developer productivity by minimising time spent on back-office operations.
"For example, AI-based code generation and insight help us review and process more than 2 million resumes a year, improving efficiency in our recruitment process," Bali says.
"We also use AI in our next-gen digital learning platform Lex to customise programs for individuals and teams, while optimising our cybersecurity tools by using AI to monitor and predict threats that could occur every day."
Bali says Infosys ultimately leverages AI so it can deliver a better experience for its customers.
"We help our enterprise partners adopt a comprehensive approach and roadmap to scaling enterprise-grade AI."
"Infosys applied AI allows businesses to readily access, deploy and contextualise services from the cloud. It converges the power of AI, analytics, and cloud to deliver new business solutions. The integrated offering can future-proof and efficiently scale AI investment across an enterprise, while also managing risks."
Extending Infosys AI expertise
The Infosys AI Innovation Centre considers how AI can support enterprises now and into the future. It brings together Infosys applied AI, Infosys Cobalt and an entire ecosystem of digital technologies designed to make a significant impact for businesses. The resource has attracted startups, large enterprises and even universities across the world who are interested in its catalogue of ready-to-use applications for various industries.
"In Australia, Westpac partners demonstrated how data analytics, blockchain, Internet of Things and AI models can help predict demand, consumption and price as accurately as seasoned experts in regard to trading and procurement process," Bali says.
"The information was presented via a simple, intuitive dashboard that could be easily understood even by a non-technologist. At the heart of this game-changing innovation was Infosys applied AI offering."
The centre also works with clients to de-risk AI, improve data protection and reduce AI bias through an ethical and fair application of the technology.
Challenges and solutions ahead
The pandemic and other resource issues have led to chip shortages and supply chain delays, meaning AI demand is outpacing supply.
"Enterprises need to make the most of existing resources, which can be done through cloud service providers. These providers can pull resources and automate infrastructure to make AI adoption easier. This means data centers can be used to almost 100% of its capacity," Bali says.
IDC MarketScape has positioned Infosys' leadership position for worldwide AI Services 2021 highlighting the strength in its breadth, depth and impact of AI innovation activity, as well as its ability to achieve business outcomes for clients using AI services.
One such service, Infosys applied AI cloud is a part of the Infosys Cobalt offering. Infosys Cobalt offers more than 200 cloud and AI-powered solution blueprints that can transform platforms and services for enterprises and drive innovation at scale.
Learn more about Infosys, Infosys applied AI cloud and Infosys Cobalt.