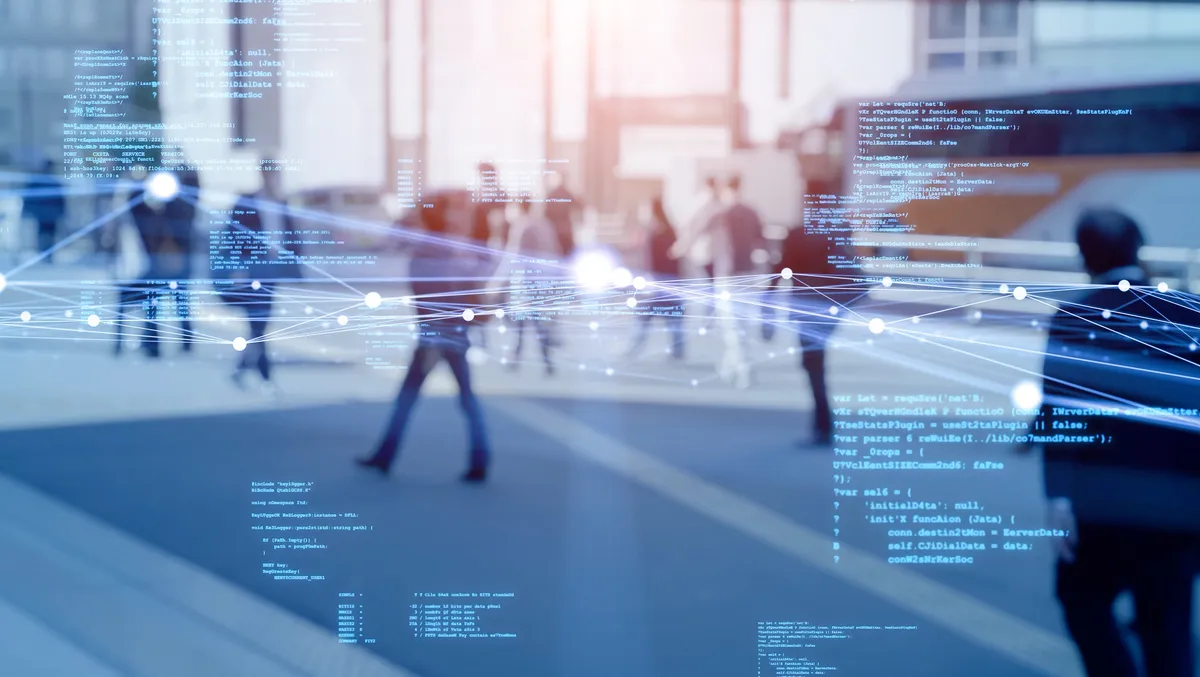 The need for digital transformation frameworks today
Many organisations were forced to accelerate their digital transformation during the Covid-19 pandemic to remain competitive. A McKinsey Global Survey revealed that respondents sped up the adoption of digital technology by three to four years.
For some companies, rapidly creating digital channels for customer interaction, fast-tracking product development, and digitising core internal operations became a matter of survival during this time.
But in the longer term, a reactive approach to digital transformation can result in a disjointed tech stack with duplicate or overlapping functionality and poorly integrated tools. A piecemeal approach to digitisation can create a siloed, uncoordinated operation that stifles innovation.
The importance of a digital transformation framework
A digital transformation framework is a formalised plan for how, when and what strategic upgrades a company should make to core systems and processes.
A successful digital strategy considers multiple complex issues. These include that legacy apps and services often use dedicated servers and require a network connection, and some companies use cloud applications that the IT department is unaware of. Organisations frequently operate a diverse array of endpoints, such as smartphones and old laptops, and data workflows must successfully cross organisational, geographical, and regulatory boundaries.
With many issues to consider, a structured plan is required to avoid creating complexity, overlap and silos. A recent article by Deloitte explains the importance of organisations having a "playbook" to coordinate digital transformation strategies across leadership teams and functional areas.
The article stresses the need for a common language understood by all stakeholders, a language that must "transcend any individual technology and go to the heart of their processes and culture, and how people work and interact."
How to assess a digital transformation framework
There are many digital transformation frameworks to choose from, each with its own structures, pillars and steps. Most frameworks have a common theme of aligning people, processes, and technology. This alignment needs to define a vision and goals, emphasise the importance of appropriate leadership and governance, and promote collaboration and knowledge sharing.
Frameworks are a good starting point, providing insights on formulating a strategy, design, and structure for your transformation. However, when it comes to execution, they lack the prescriptive help that many organisations need to make the vision a reality.
The benefits of a "discover, design and automate" approach
While there are many digital transformation frameworks on the market, a best practice approach that many leading organisations are currently adopting is a low-code framework that focuses on "discover, design and automate". This provides a more direct approach to digital transformation by offering both a framework and the tools needed to maximise the success of your transformation initiative.
A "discover, design and automate" approach removes complexity and distils confusing terminology into something more manageable.
The "discover" component reveals the right technology for improvement, such as eliminating bottlenecks or duplicate efforts. Unlike manual and error-prone methods, process mining technology easily identifies and addresses inefficiencies.
"Design" involves creating workflows that maximise the skills of both human and digital workers, so every task is assigned to the most suitable worker. Designing the most efficient workflows is easier using low-code's innately user-friendly process modelling capabilities.
The final component involves applying automation technologies to the tasks where they'll have the most impact. By orchestrating your people, processes, and technologies, you'll eliminate the overlap, gaps, and interoperability issues that can arise with an uncoordinated approach to digital transformation.
A low-code platform serves as a central process, data, and application hub where businesses can integrate diverse, new, and existing solutions and deliver information to users across the organisation.
Within the platform, you can create policies, user roles, and workflows that automatically enforce best practices across the business. And with a hub for your various technology plans, you can govern and communicate your digital transformation framework within the platform itself, thereby achieving even greater transparency and control.
Whichever framework you choose to follow, however, you'll want to tweak the strategy for your specific needs. Once you've chosen the technology strategy that works best for you, it becomes a matter of enacting the policies and practices that support your short- and long-term goals and enforcing them across the business. This is where digital transformation platforms can be especially beneficial.
The benefits of choosing the right digital transformation framework
Belong is a leading provider of mobile and internet plans in Australia. In 2021, the company identified its need for a platform capable of intelligently automating key customer service actions, managing fraud identification, and rapidly responding to changing demands, including Covid-19.
Belong chose Appian's Low-Code Platform as its digital transformation framework, and the subsequent improvements to its operations demonstrate the power of a well-planned and executed digital transformation strategy.
"Just prior to the pandemic, we were performing a restack of our technical platform, which enabled us to move all of our interactions online and scale a lot quicker than what we potentially could have without the Appian platform," explained Carly Donnellan, Product Owner, Belong. "It meant we were in a good position to shift from contact centres and agent interactions to a lot more online, digitally-led automations, which helped to reduce the time the workforce was spending doing manual tasks during COVID-19."
Using Appian, Belong introduced tactical RPA bots during the pandemic to help automate customer interactions. As a result of automating common customer service requests, Belong's 'Mobile Disconnection Bot' diverted 18,556 customer interactions from the contact centre, saving 2,164 manual hours, while the 'NBN Fallout Activations Bot' diverted 15,032 contacts and saved 1,753 hours.
As a result of their systematic approach to digital transformation, Belong has benefited from being able to move its intelligent automation strategy away from total reliance on the IT engineers and developers - which creates bottlenecks - to a 'whole-of-business' low-code approach to automation.