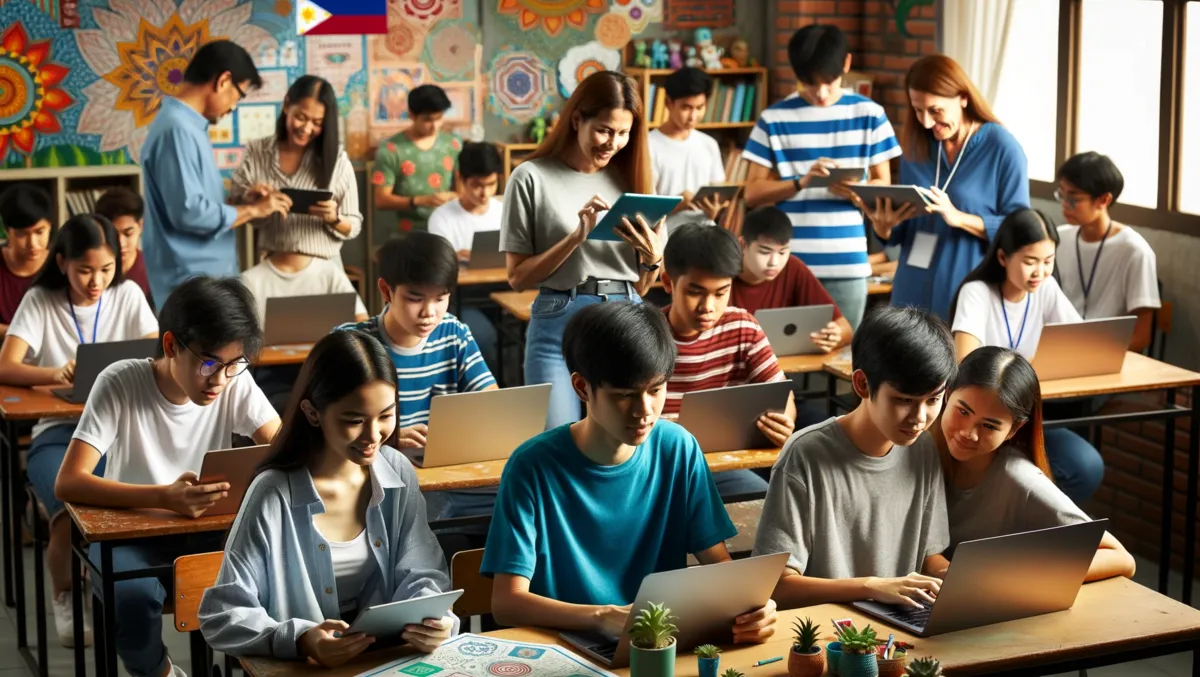 TDCX Foundation aids youth digital literacy for its first anniversary
Wed, 18th Oct 2023
By Sean Mitchell, Publisher
TDCX Foundation, the social impact arm of the Singapore-based digital customer experience leader TDCX, recently celebrated its first anniversary by finalising projects that enhance digital literacy among the youth in Southeast Asia. The projects were a result of a collaboration with World Vision and served to assist Filipino out-of-school youths and Thai youths from rural communities.
Through this collaboration, the Foundation helped Filipino out-of-school youths develop essential skills for the workplace and provided Thai youths with online learning resources. This work reaffirms TDCX Foundation's commitment to driving social impact for disadvantaged communities, particularly by providing funding for initiatives that allow access to technology, connectivity, IT equipment, and training required to flourish in a digital economy.
Apart from the monetary support, TDCX also sent out a team of 14 volunteers who mentored 21 out-of-school Filipino youths from Project HOPE (Helping Out-of-School-Youths Pave Towards Employment and Engaging in Business). Over the course of four weeks, TDCX's employees planned and organized the sessions where they assisted the local youths in acquiring essential skills and shared their experience in the Philippines outsourcing services sector, a critical employer in the country. This sphere provides employment for an estimated 1.3 million people.
One of the beneficiaries, 24-year-old Kaya, expressed her appreciation by saying, "I have learned so much in just three weeks. The TDCX volunteers were patient and supportive, and I am now confident in my ability to communicate effectively and to handle tough interactions. This program has provided us with much-needed skills that will benefit our future endeavours."
In Thailand, TDCX collaborated with World Vision to allocate US$15,000 towards the digitisation of a school library at Pupan Wittaya School in Udon Thani Province. TDCX's assistance facilitated the complete modernisation of the library, which can now provide novel digital resources to pupils, creating a captivating learning environment.
Launched last year, TDCX Foundation primarily drives social impact for disadvantaged communities through funding initiatives aimed at digital access and literacy. Over the last year, TDCX's employees worldwide have devoted nearly 5000 hours volunteering with various organizations. The Foundation's future plans revolve around reducing the digital divide and collaborating with partners that align with its Corporate Social Responsibility focus, an initiative that has already impacted more than 54,000 beneficiaries to date.