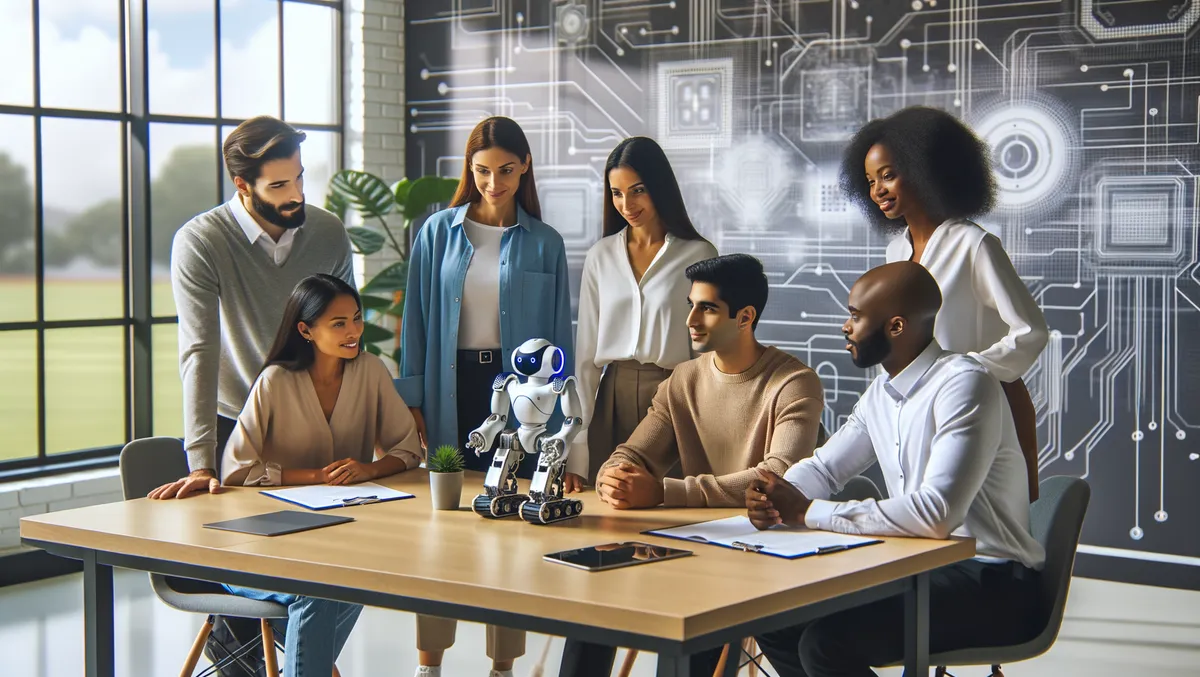 Strategising intellectual property crucial for emerging tech growth
Emerging tech start-ups, often categorised as 'unicorns', are experiencing rapid growth through the development of cutting-edge products and solutions. Key to remaining competitive in the buzzing tech sector, however, lies in the correct formulation and implementation of intellectual property (IP) strategies, says Olivier Billard, Head of Intellectual Property at warehouse robotics company Exotec.
Noting the importance of IP strategies, Billard stated, "Start-ups must have a focused IP strategy to safeguard their innovations and stay ahead of the curve. Tech unicorns and start-ups experiencing rapid success must protect their assets to continue their growth trajectory." Intellectual property (IP) refers to trademarks, trade secrets, and patents, collectively forming a protective barrier against the non-authorised commercial use of business inventions and ideas.
Despite rapid growth and great innovation, many tech unicorns may fail to analyse their competitors adequately or develop a suitable IP strategy for their industry. According to industry insiders, being proactive in protecting and defending assets can be pivotal to continued success. To this end, a broad spectrum of strategies exists - ranging from offensive strategies involving litigation, defensive strategies centred on trade secrets, delegative strategies generating patents and offering product licences, and collaborative strategies that unite mutual forces.
Billard emphasised the vitality of focused IP strategies for emerging unicorns, particularly in the highly competitive robotics sector. Commenting on the unique necessities of this industry, Billard noted, "This is especially pertinent to the robotics industry, a highly competitive tech sector where software and hardware both combine and result in a transformative impact on our day-to-day life."
Understanding the value IP adds to a business, especially through patents which are considered the best means of protecting innovations, Billard underscored the importance of monitoring patent activity. Such surveillance can serve as a technology tracker, pinpointing advancements and pointing towards areas of comparative advantage and expanded innovation. In the case of Exotec, investment into creating new solutions is considerable. Billard acknowledged, however, that the "value is at risk if not protected."
In the quest of maintaining competitive advantage and ensuring continued growth, the stakes are high, necessitating the adoption of the right IP strategies. The process involves identifying and prioritising different types of IP, implementing appropriate IP protection, creating NDA policies for business deal negotiations, and investing in employee IP education. Billard summarised, "Tech unicorns and startups experiencing rapid success must always protect their assets to continue their growth trajectory. The correct intellectual property strategy will add value to a business while ensuring their innovations are protected, compliant with existing patents, and not infringing on their competitor's IP."
Highlighting the significance of all this effort, Billard concluded, "Considerable time and investment are spent on new technological innovations and solutions. If the IP strategies of some of the world's most successful businesses are anything to go by, the key is to protect your assets before somebody else decides to use them."