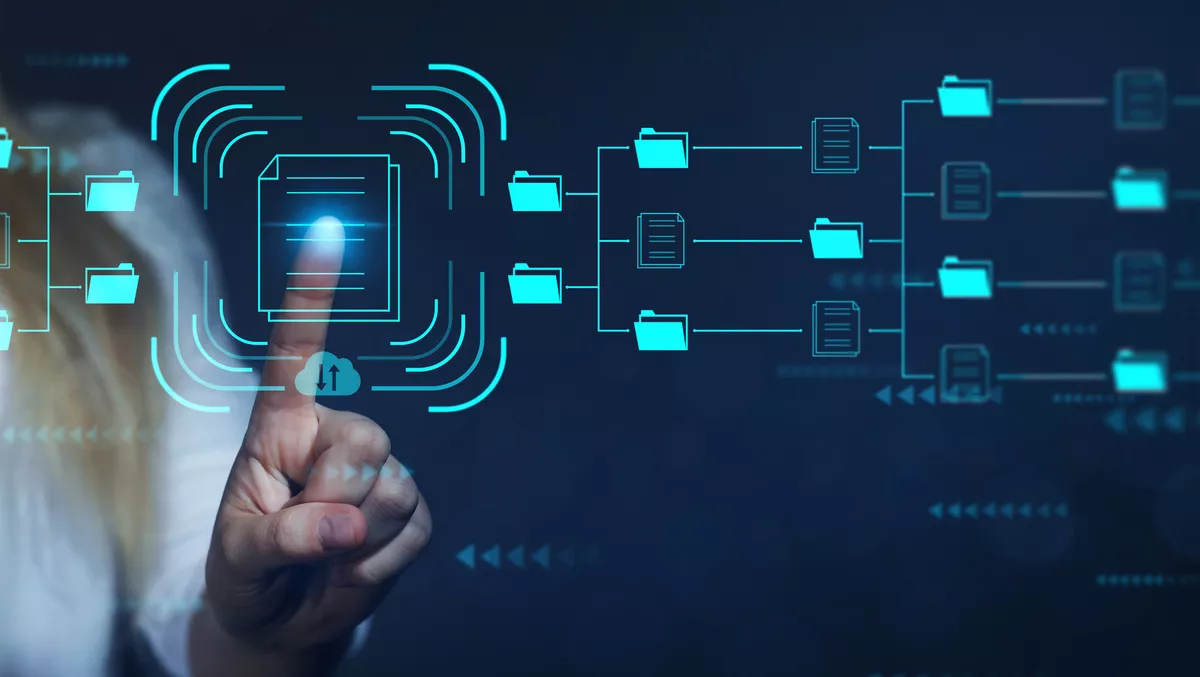 Six ways enterprise information management delivers ROI
Data is essential to the operations and growth of all enterprises; however, organisations often have so much data that important information can be lost or forgotten. Employees struggle to find files when project documents are distributed across multiple information repositories, and up-to-date information can be almost impossible to find without a system to structure these disconnected siloes.
Although unstructured data without an efficient way to search it can derail efficiency, accuracy, and responsiveness in an organisation, this data is the fuel that organisations require to grow and reach new opportunities. Harnessing this data with an information management platform can overcome challenges around finding the right information at the right time and help organisations operate at speed.
The data that businesses need for daily operations is constantly evolving. However, as an organisation retains more content, this can put a strain on the business's capacity and workflows as employees struggle to work with content effectively. With a streamlined, efficient way of organising this information, businesses can fully leverage their data and content, focus more effectively on innovation, and turn opportunities into growth.
An information management platform can offer operational improvements across a range of areas, including business productivity, document management, remote and hybrid working situations, and security.
There are six ways information management delivers ROI:
1. Recover lost business productivity
When employees need to dedicate hours in their day to finding information and documents, it hampers their productivity which can, in turn, affect proposals, planning, and customer experiences and even lead to missed project deadlines and lost profits. The information employees need could be hidden in email inboxes, network folders, cloud applications, or siloed on one person's desktop. However, sifting through the piles of data across all of these applications can take a staggering amount of time. Using an information management platform can connect disparate repositories, organising content with metadata, so employees can have a streamlined, easier way of finding the information they need.
2. Improve organised folder efficiency
Rather than store physical folders, with printed documents and hardcopy letters, digitalised documents save physical space and provide employees with easier access. Digitalising documents has been a focus for many organisations during the past two years and delivers benefits for information sharing, archiving, and remote collaboration.
Through a comprehensive information management platform, digital documents can be intelligently organised and backed up by automation. This eliminates the need to store hardcopy documents as it captures electronic signatures and scanned documents, and provides employees with the most recent version of a file, fast search capabilities, and sophisticated document sharing.
3. Automate workflows
Through automation, employees can shift managing manual, inefficient processes such as document review and approvals, and invoice processing, to a platform that automatically takes care of these tasks. This means that employees' time can be freed up for more value-adding and important tasks while still having complete visibility into tasks that have been automated.
4. Ensure a flexible working strategy
Remote and hybrid working models are becoming more widely adopted because, although some businesses are starting to return to offices, many are changing the way they once worked to be more flexible and adaptable for employees.
With staff shortages one of the biggest hurdles organisations are facing, having a working model that can support employees no matter where they need to work is a big drawcard for talent. With the right document management system in place, businesses can enable a flexible working strategy without hindering productivity or collaboration.
5. Improve teamwork
Teamwork and collaboration are key ingredients for any successful organisation. This can create a workplace community, stimulate creativity, improve productivity, and provide employees with a sense of morale.
Through an information management platform, staff can communicate efficiently and share documents easily. It also lets staff access and work on the most recent documents, eliminating the frustration and time it takes to recreate a document that has been accidentally siloed. A document management system can foster cohesion and ensures that teams are aware of processes, deadlines, and other important information.
6. Minimise the security risks
Organisations need to always remain vigilant about document security, ensuring that information is stored in a secure way to avoid risks and breaches. This includes ensuring that information is shared and accessed securely within an organisation.
An information management platform that offers enterprise-grade security can provide a layer of protection from both external and internal threats. It should employ audit trails, federated authentication, enterprise file encryption in transit, and intrusion detection, while also providing user access management features to restrict internal access to confidential information.
As the volume of data within organisations increases, now is an essential time to consider how this can be managed effectively. By incorporating a content management system, organisations will be able to see an almost-immediate return on investment through automation. These capabilities will become even more essential for the business to remain competitive, fast, and agile in the new business environment and provide even better customer experiences.