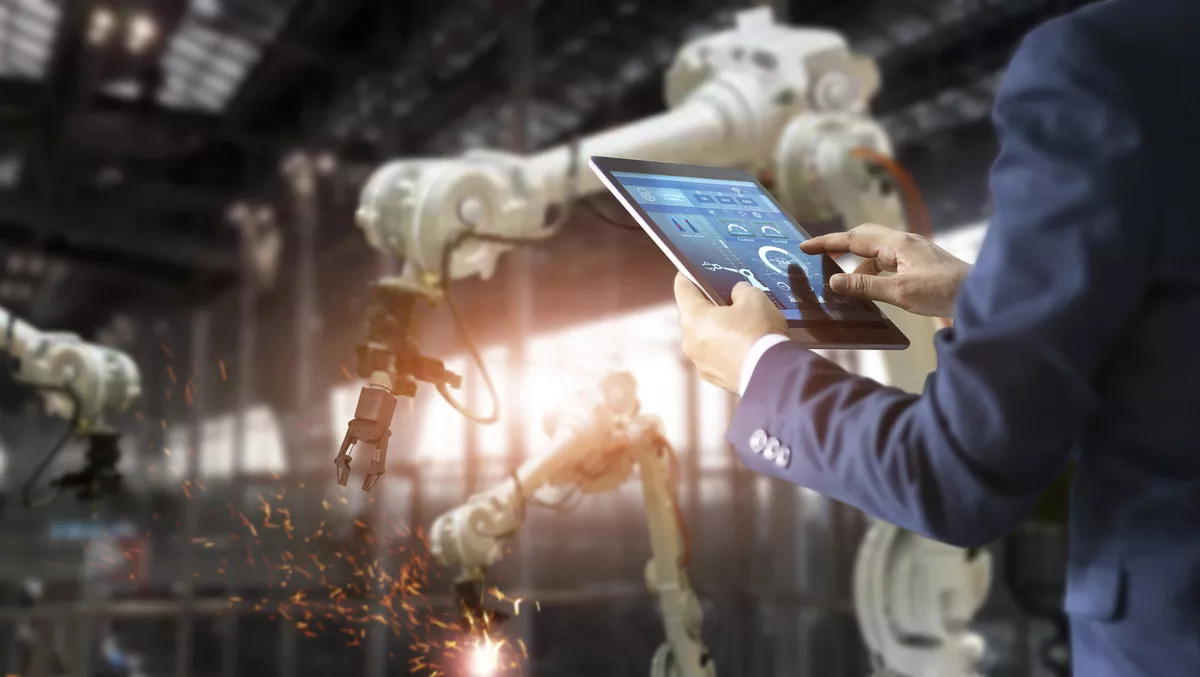 Rockwell Automation ranks highly in two 2022 Gartner reports
Rockwell Automation has been named a Visionary for its FactoryTalk ProductionCentre and Plex Systems as a Leader for its Smart Manufacturing Platform in the Gartner Magic Quadrant.
Rockwell Automation says Gartner's evaluation of Manufacturing Execution Systems (MES) in its 2022 Magic Quadrant reflects well on the company, showing it to be achieving a rapid increase in market reach and the industry more broadly recognising its overall MES portfolio.
"We welcome the recognition of Rockwell's MES portfolio in the 2022 Gartner Magic Quadrant report," Rockwell Automation software and control senior vice president Brian Shepherd says.
Shepherd also noted that Gartner's interpretation of MES functionality now expands beyond the traditional definition to include all plant-level functionality between enterprise-level business operations, engineering systems, and plant automation.
"We're proud to see the Rockwell FactoryTalk solution recognised as a Visionary for its game-changing orchestration of MES functions," Shepherd adds.
"We believe the positioning of Plex as a Leader also showcases the impact and value the Smart Manufacturing Platform delivers to customers.
"We feel this recognition of Rockwell's comprehensive portfolio by Gartner further demonstrates the synergy between these offerings."
Focused on automating industrial processes and helping businesses to transform digitally, Rockwell Automation has an extensive operations management portfolio.
This includes Plex Systems and FactoryTalk ProductionCentre offerings with capabilities including MES, QMS, supply chain planning, production monitoring, and asset performance management.
FactoryTalk ProductionCentre provides an in-depth feature and functionality that highly regulated industries need.
Rockwell Automation acquired the cloud-native manufacturing platform Plex Systems last year in a cash transaction totalling $2.22 billion.
The company entered into the agreement to acquire Plex Systems in June 2021, and the purchase was subsequently financed with a combination of cash and short-term and long-term debt.
The acquisition has supplemented Rockwell Automation's portfolio with Plex Systems' platform, a single-instance, multi-tenant software-as-a-service (SaaS) manufacturing platform that operates at scale and serves more than 700 customers, managing over eight billion transactions per day.
This includes its manufacturing execution systems and its quality and supply chain management capabilities.
Additionally, Plex Systems' customers are now under Rockwell Automation's umbrella.
"This acquisition will accelerate our strategy to bring the Connected Enterprise to life, driving faster time to value for our customers as they increasingly adopt cloud solutions to improve resilience, agility, and sustainability in their operations," Rockwell Automation chairman and CEO Blake Moret said at the time.
"Combining Plex's cutting-edge cloud technology with Rockwell's existing software portfolio and domain expertise will add customer value and create more ways to win.
"The acquisition will also accelerate our software revenue growth and strengthen our annual recurring revenue streams."
Rockwell also said that its global market access would differentiate Plex's software capabilities, complementary industry expertise, and ability to turn real-time data into actionable insights.