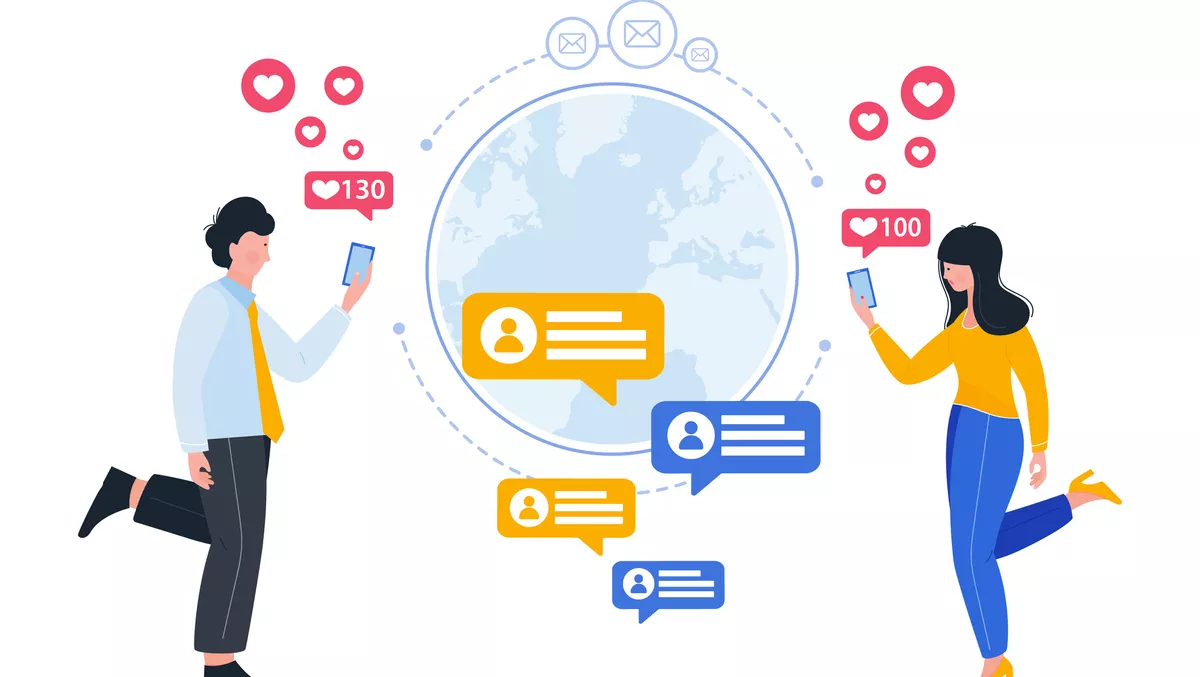 Report shows Instagram Singapore's most engaging platform
FYI, this story is more than a year old
A new report by Emplifi highlights how the country's government used social media channels to engage with Singapore residents, revealing Instagram is the public sector's most popular.
Emplifi's 'Singapore Government Performance Benchmark – 2021 Year in Review' report examines how the country's 50 statutory bodies and 16 ministries used Facebook, Twitter, Instagram, and YouTube to engage with Singapore residents on a wide array of topics, including vaccination, environment, social and political conversations, and others.
The customer experience platform says 99% of the Singapore audience has at least one active social media account.
As a result, these channels play a vital role in driving engagement and actions.
In 2021, the majority of content was published on Twitter at 53.01%, equivalent to 30,671 tweets.
However, Twitter interactions only accounted for 2.16%, the equivalent of 158,737 interactions.
Additionally, Facebook made up more than 30% of content across platforms and received the most interactions with 72.9%, equivalent to 5.37 million interactions.
Interactions on Instagram increased by 12.7% compared to 2020, a total of 1.69 million interactions due to a 1.2% increase in the number of content pieces, 5,409 in 2020 to 6,219 in 2021.
Emplifi says that traditionally, ministries and statutory boards have primarily used Facebook and Twitter, but in 2021, Instagram emerged as the platform with the highest engagement rate at 1.18% and share-of-voice at 70.7%.
In contrast, Facebook, YouTube and Twitter saw declines in their share-of-voice.
The National Parks Board #CityInNatureSG campaign sat at first place in the top five most engaging campaigns, with 191,237 interactions across Facebook, Instagram and Twitter.
The remaining four campaigns were Gov.sg #IGotMyShot, MOH COVID-19 Vaccination, Gov.sg TestTraceVaccinate and MOE #OurSchoolStories.
Emplifi notes that three out of the top five campaigns performed best on Instagram, which it says highlights the growing relevance of Instagram for government bodies as a valuable platform to engage their constantly-growing millennial and GenZ audience.
Additional communication strategies utilised by the ministries and statutory bodies included short-form videos, which came out on top as the best performing content pieces.
For example, Singapore Tourism Board's (STB) YouTube channel performed exceptionally well in 2021, with 157 videos released and views for the year reaching 32,683,601, compared to 101,583 views in 2020.
This resulted in STB becoming the top-performing government body by YouTube video views, moving from 29th position in 2020.
Emplifi adds that the top six videos, all of which were part of the SingapoReimagine Global Conversations series, received between 2.5 million and 7.5 million views.
"Social media emerged as a crucial platform to keep people informed and aware during the pandemic. Now, as the world gradually eases restrictions, social channels continue to prove their effectiveness to initiate two-way dialogues," Emplifi Asia Pacific - Japan vice president Varun Sharma says.
In 2021, the National Environment Agency, Ministry of Health (MOH) and Ministry of Education were the top three content publishers.
The Public Utilities Board also made a significant jump from 12th to 4th position from 2020.
MOH and Ministry of Defence (MINDEF) received the highest audience engagement.
Emplifi noted that the MOH was the only government body to surpass two million interactions, with 96.2% of engagement taking place on Facebook.
Furthermore, MOH, MINDEF and National Parks Board drove the highest interactions.
Collectively, statutory boards produced three times more content than ministries in 2021. However, ministries received better engagement, with over 4.2 million total interactions compared to approx. three million interactions received by statutory boards.
The report's findings also show the rising popularity of user-generated content in driving audience engagement.
In comparison to 2020, the audience was 8.9% more engaged with government profiles, with almost half (48.2%) of user-generated content published in 2021.
Overall, UGCs from government profiles grew 1.4 times, from 37,621 content pieces in 2020 to 54,525 content pieces in 2021.
The share of interactions on UGC also saw an increase of 1.22% to 2.38% in 2021.
Replies as a method of interaction accounted for 39.2% of the engagement chart in 2021, followed by Shared (34.08%) and Posts (26.72%).
Emplifi says this contrasts with 2020 trends which saw Shares being the most popular reaction followed by Posts and Replies.
"There has never been a one-size-fits-all approach when it comes to creating content for social media," Sharma says.
"This has led government bodies to innovate their social media strategies to ensure they are reaching the right segment of the audience, with the right message at the right time.
"We are now starting to see many public sector bodies moving onto TikTok, including STB, National Parks and NEA.
"We expect TikTok to become more widely used in 2022 as organisations become more comfortable with the format.
"The mix of social channels to drive public action and engagement is good to see and sets a great case study for marketers," Sharma adds.