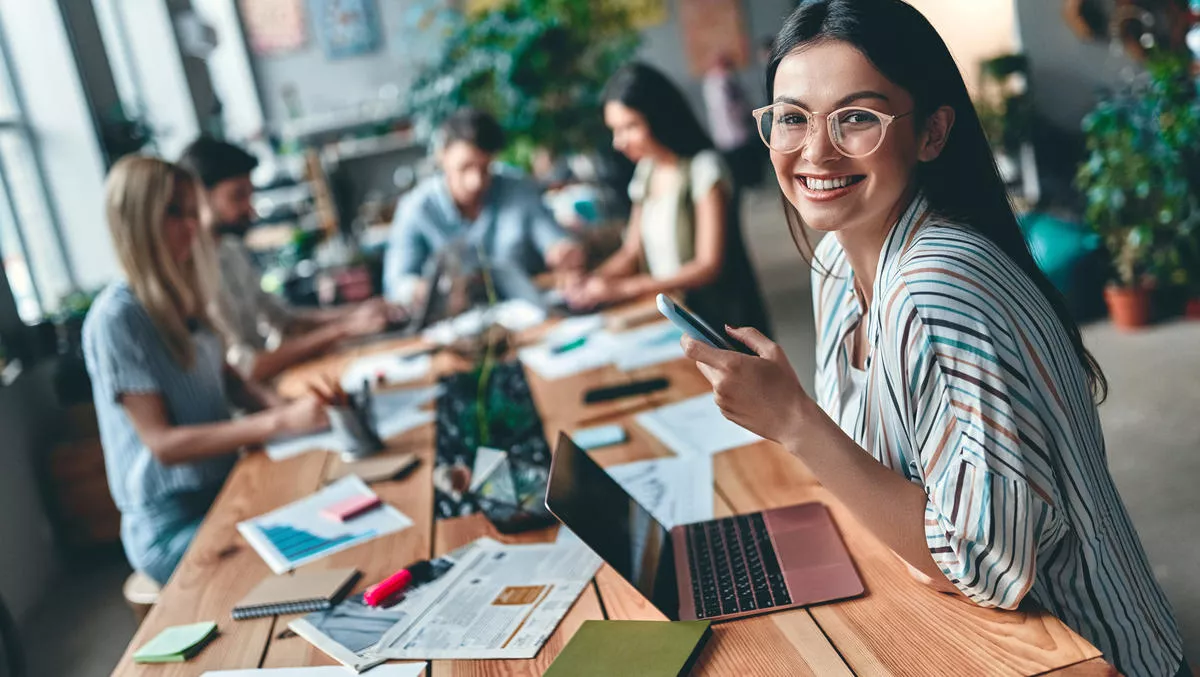 Q&A: TIBCO advances safe workplace return through cutting-edge tech
Tue, 1st Sep 2020
FYI, this story is more than a year old
TIBCO is a company that puts real-time data at the centre of smarter, faster decisions. Providing integration, analytics, and processing software for companies to use on-premise or as part of cloud computing environments. These solutions help to manage information, decisions, processes, and applications for more than 10,000 customers.
We spoke to TIBCO about technology challenges arising from COVID-19, and the company's investment in solving meaningful human challenges through technology, as well as a look at its new personnel tracking feature available on its GatherSmart solution.
With many countries coming back to work after the COVID-19 pandemic, organisations will want to make sure that their workforce is healthy and as low-risk as possible. What are some of the challenges that organisations will face in the weeks and months ahead?
The most immediate challenge would be to ensure that, as employees transition back to the office, they are doing so as safely as possible to prevent further spread of the virus.
That said, this means that companies must adapt to new ways of working with clear social distancing measures in place. There's clear evidence that social distancing interventions dramatically lowered the spread of local epidemics.
For us at TIBCO, we knew that the well-being of our community relied on the health, safety, and productivity of our workforce. We also wanted to leverage that data that we had, to help to wider community. This led us to fast-tracking the development of GatherSmart, our analytics-driven symptom tracking solution that is designed to provide a safe and easy-to-manage way for organisations of all types and sizes return to work.
The TIBCO4Good initiative is one way in which TIBCO demonstrates the importance of giving back. Could you explain more about this initiative?
As a company, we are passionate about solving the impossible, and TIBCO4Good is our promise to contribute software, training, expertise, and strategic guidance to approved partner organisations and communities to solve meaningful human challenges through technology.
TIBCO developed a new Personnel Symptom Tracking through the GatherSmart solution. What is it designed to achieve?
As the economy starts to reopen and organisations look to return to work, it is essential that businesses do so responsibly and safely to prevent further spread of the COVID-19 virus.
An important way to ensure a safe place to work is to give organisations immediate and ongoing visibility into employee health status and an easy way to manage the flow of employees back to the office.
This helped prompt our innovation research group to accelerate the deployment of TIBCO's symptom tracking solution, TIBCO GatherSmart.
This solution is designed to help organisations monitor and regularly check on employees' health and readiness for returning to the physical workplace.
GatherSmart is also part of our broader TIBCO4Good initiative, aimed at contributing our expertise and technology to help communities solve challenges with a data-centric approach.
How does this solution work, and on what platforms?
Through an employee mobile app and employer control center, GatherSmart draws from survey and analytics-driven data to create a single view of an individual's readiness to return to work with a regional context.
After filling in a daily health survey form, predetermined by an employer and based on HR policies and privacy standards, the employee will receive a daily digital passport confirming if they have the green light to return to the office.
Managers can use daily health data for a view of teams' in-office or at-home status. GatherSmart can also be customised, based on the customer's requirements, to overlay external regional information and display it on a map, through a professional services engagement. This helps ascertain if employees live in a "hotspot," and, with one click of a button, these employees can be advised that it is safer to stay home on any given day.
Employees using TIBCO GatherSmart must download the companion app, which can be found in the iOS and Android stores.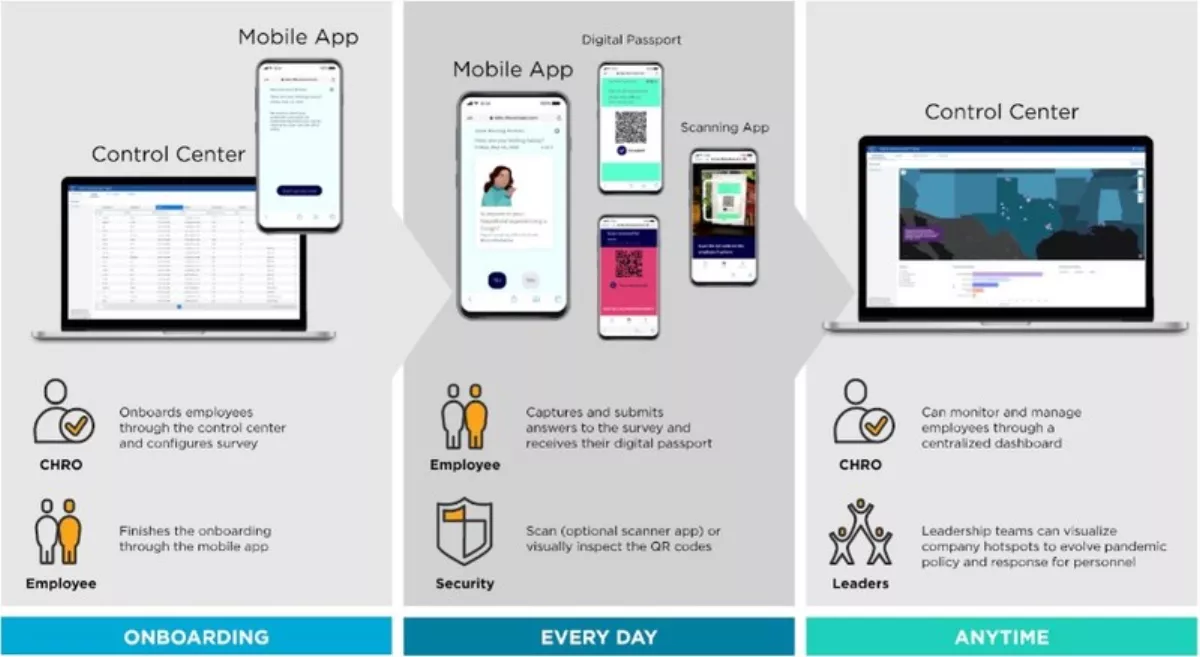 Could you provide an example of how GatherSmart works in real life scenarios?
For any organisation supporting personnel returning to a workplace, campus, office, etc, the organisation would request the returning personnel to complete a mobile app based survey each day. The survey is completely customised by the organisation based upon their policies and questions appropriate for the location/region. Once the mobile app user submits their survey, the response is scored and a "cleared" or "not cleared" passport is returned to the mobile app.
With a cleared passport, the individual is now permitted to enter the location. Upon arrival at the location, the individual's passport can be verified visually or via a scanning function.
The GatherSmart Control Center, accessed by HR/Facilities, provides a single tool to visualise all returning personnel statuses, the status of all open locations, and allow the organisation to assess additional actions as necessary.
Why should organisations consider using technology like GatherSmart to monitor employee health?
The need to reopen the economy is vital and with a solution like GatherSmart, combined with other public safety and government initiatives, we hope that businesses and employees will be able to transition back to work safely.
Find out more about TIBCO GatherSmart solution here.