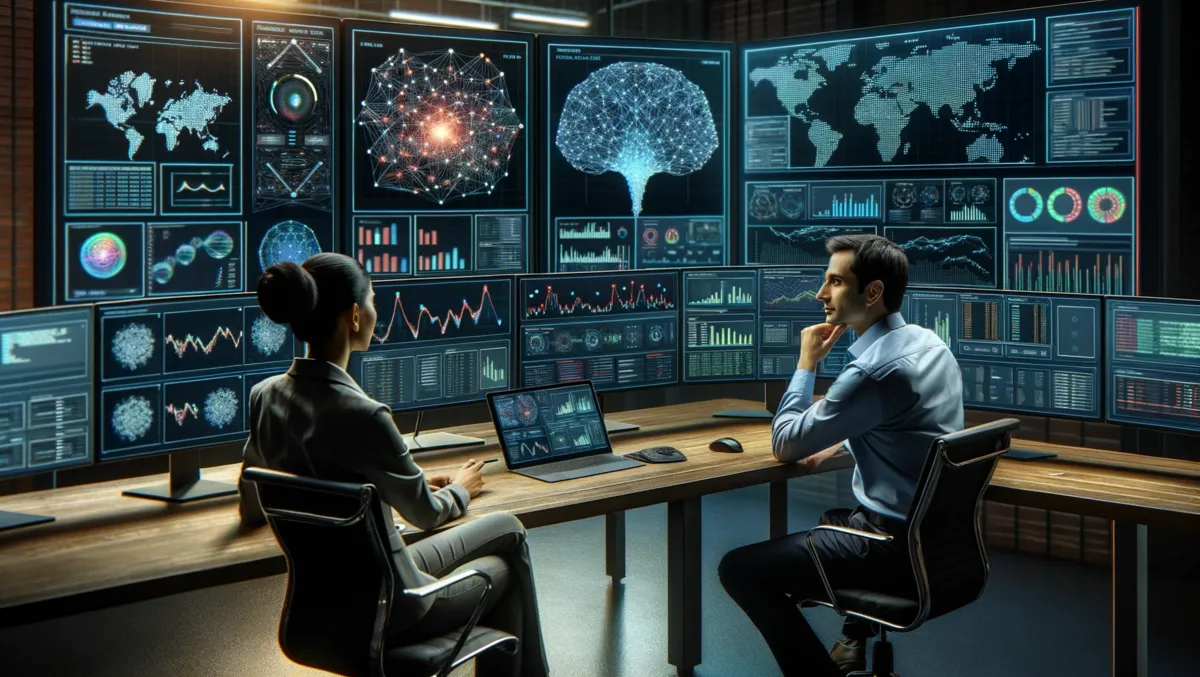 Progress unveils AI-powered security tool to tackle cyber threats
The application development and infrastructure software expert, Progress, has revealed new AI-powered contextual threat event analysis capabilities. Now, IT professionals can harness artificial intelligence to efficiently deal with mounting cyber threats.
The most significant challenge IT teams face is the massive volume of security events and alerts. With the overwhelming information to sort through, extracting actionable insights and prioritising efforts effectively often becomes a struggle. Without sufficient network detection capabilities or data, organisations are often left vulnerable to attacks.
The latest edition of Progress' network anomaly detection system, Progress Flowmon Anomaly Detection System (ADS), offers a solution. This system acts as a tireless, AI-powered cyber security analyst, capable of distilling and summarising only the most critical events and findings. In effect, Flowmon ADS can provide a contextualised understanding of incidents and key insights into any security situation.
Users will benefit from the AI-assisted analysis and threat score summary. It also provides an Intrusion Detection System (IDS) events visualisation & analysis browser updates. Furthermore, it's capable of application & platform mapping to IP addresses and can detect the use of specific applications.
"Flowmon's AI-powered contextual threat event analysis represents a giant leap forward in the battle against ever-evolving threats," said Sundar Subramanian, EVP & GM, Infrastructure Management, Progress. He stated that it cuts through the noise, providing a cohesive understanding of the threat landscape, ensuring organisations have the required tools to safeguard against potential cyber threats, mitigate risks and protect their critical assets.
The Flowmon ADS uses behaviour analysis algorithms to detect anomalies buried within the network traffic. It can instantly and automatically expose malicious behaviour, attacks against mission-critical applications, data breaches, and other indicators of compromise. Recognised for its innovative solution, Flowmon won gold in the Network Detection and Response category of the 2023 Globee Cybersecurity Awards. It was also named a Technology Leader by Quadrant Knowledge Solutions in the SPARK Matrix: Network Detection and Response (NDR) report.
Progress, a leader in application development and infrastructure software, is committed to propelling businesses forward in a technology-driven world. The company strives to drive faster innovation cycles, fuel momentum and expedite the path to success. Their products are trusted worldwide and they enable businesses to build the applications and experiences they need, and deploy where and how they want. With Flowmon ADS 12.2 now available, many more businesses can keep ahead of cyber threats, safeguard their critical assets and maintain their progress.