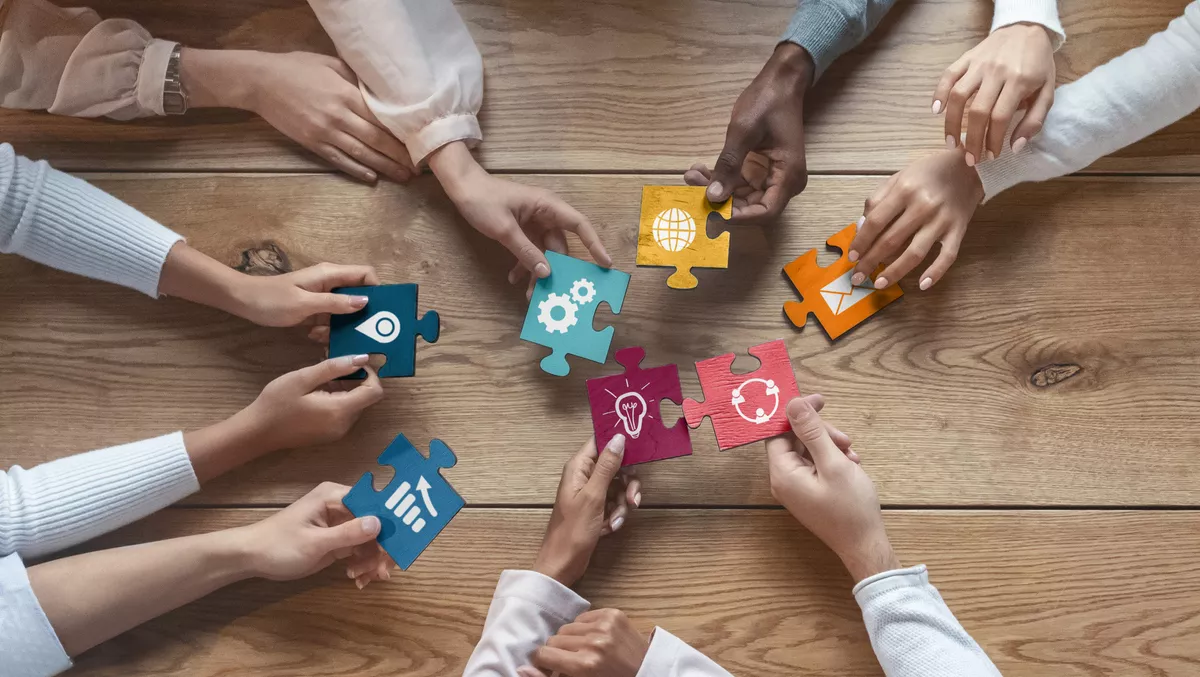 Preparing for the digital decade with the right workforce strategies
FYI, this story is more than a year old
When Bob Dylan sang his immortal, The Times They Are A-Changing, he probably didn't have the digital economy in mind, but he may well have. For a decade that started under the pall of the pandemic, the 2020s is poised to end with a bang with the digital economy swelling to a high across the world. Consumer buying, healthcare, education, financial services – to name a few – are set to look very different in another eight years as digital transformation accelerates.
For Southeast Asia (SEA), which in many ways is helping to define the future of technology globally, the digital economy is projected to scale $1 Trillion by 2030 in a charge led by e-commerce and supported by the digital transformation in other sectors. The digital economy is poised to play an even bigger role in the region's future than previously imagined, Google's Southeast Asia vice-president, Stephanie Davis, blogged some months back.
In Singapore, macro-economic trends, new business models, and technology innovation are already accelerating the emergence of new jobs and skills, finds the SSG Skills Report. Singapore also leads the world when it comes to cloud development and innovation, according to a comprehensive report by MIT Technology Review and Infosys that ranks 76 of the world's major economies on their cloud ecosystem – the foundational resource for digital technologies.
What could be a party pooper though is the shortage of technical skills to aid this digital transformation. Companies have started grappling with skills shortages and rising attrition. With digital skills in short supply and demand outstripping availability of talent, employees with in-demand skills have started shopping for the best deals they can get – be it in terms of fatter pay cheques, attractive perks or better work-life balance.
One of the critical challenges facing employers and HR managers today is how to expand their existing talent pool to cater to the demand for digital technologies based on the cloud. In terms of sheer volume of work, the resources required to execute these projects is significant. And not all technical talent is equipped with skills to implement cloud projects – some have worked on legacy systems and need to be re-skilled in newer digital technologies.
While there is some amount of reskilling that is happening, the pace falls short of the projected growth in SEA's digital economy and the demand for cloud and digital technology skills. So, in the short term - for the next 2-3 years at least - until the gap between talent availability and demand narrows, companies will feel the pinch with their key talent leaving for better pastures.
The trend is already visible with attrition levels now ranging anywhere from 20% to 40% for service providers. Where your firm's attrition falls in this band depends on how well you treat your talent and what retention strategies you have in place.
Employers need to think through what can keep their talent happy and satisfied. From giving them projects that excite them to opportunities for learning and getting trained, employers need to offer their employees careers rather than just jobs. While a lot of training in technology tends to be in hard skills, training in soft skills is also as important.
The SSG Skills Report points out that beyond technical skills, there is a set of transferable soft skills that is critical for the digital decade. These critical core skills would not only enable integration of knowledge across disciplines for effective decision making and problem solving but also help influence stakeholders through empathy and consensus, while managing one's own well-being, personal effectiveness, and personal brand.
For individuals, these are also the skills supporting the building of other skills, according to the report. Some of the more successful organisations will be those that treat their talent, and more so, their outstanding talent, with respect and due consideration of their personal goals and objectives. The pandemic has made everyone think deeply about their relationship to work and there is a deliberate movement towards making sure personal objectives are fulfilled through work - passions and areas of interest are very important to employees.

A bad manager, disrespectful client, understaffed team, all can frustrate people. In a scenario where many employers are chasing limited talent, it is the employee engagement models that will make a difference.
Click here for more information on Infosys Compaz.