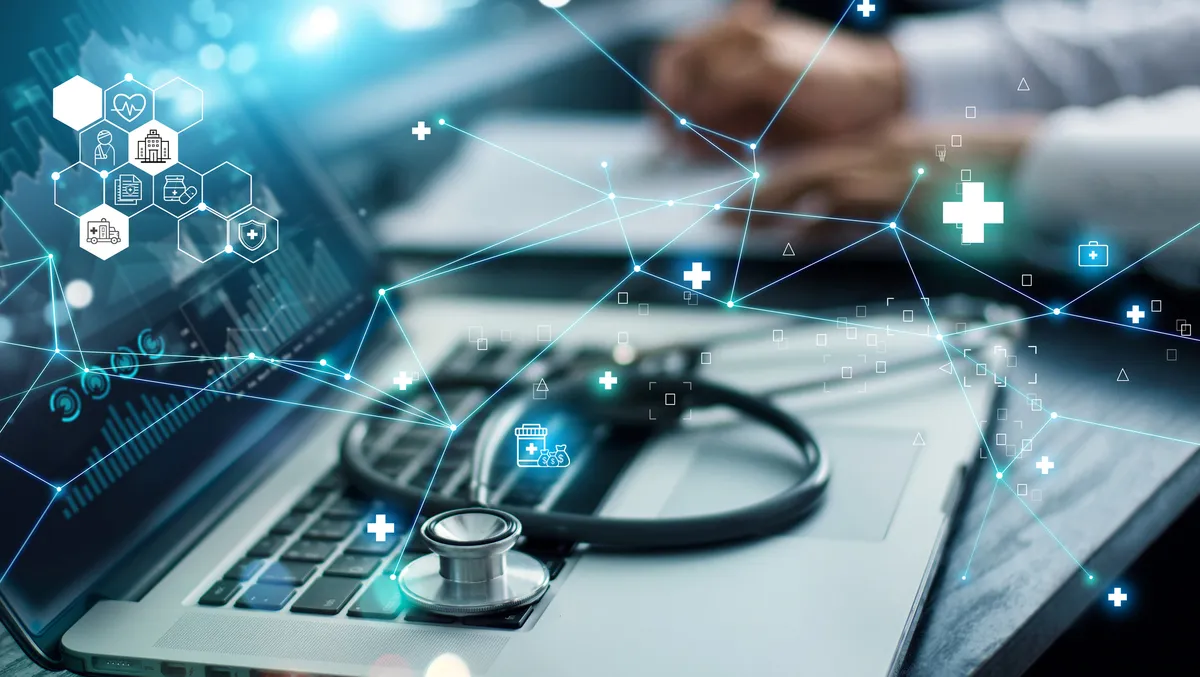 Outsourcing health IT will be US$99,995 million by 2032: FMI
In recent years, outsourcing IT solutions in the healthcare industry have emerged as an effective way to reduce rising healthcare costs while meeting the growing demand for excellent care. As a result, the global healthcare IT outsourcing market is expected to reach a valuation of US$50,025.3 million in 2022.
Moreover, the healthcare IT outsourcing solutions market trend is projected to grow at a robust CAGR of 7.2% between 2022 and 2032, totalling around US$99,995.7 million by the end of 2032.
These insights are based on a recent Future Market Insights (FMI) report titled, Healthcare IT Outsourcing Market.
The convergence of Information Technology (IT) and the healthcare industry is not the latest news. However, the notion is constantly subjected to innovations on the technological front.
As part of their business digitalisation strategy, leading healthcare organisations are moving towards outsourcing their IT wings rather than investing in in-house teams.
Consequently, IT outsourcing services providers are entering the landscape to offer solutions for various healthcare business operations such as pharmacy information, revenue cycle management, electronic health records, inventory management, and laboratory information systems.
Healthcare organisations worldwide face unprecedented challenges while ensuring chronic healthcare management as the world is locked down due to the global outbreak of COVID-19. The current situation has amplified the need for technologically advanced and IT-based healthcare systems to help doctors treat their patients remotely.
As a result, leading players in the global healthcare IT outsourcing market are increasing their focus on offering IT tools that enable healthcare professionals to monitor the health and progress of their patients digitally, while reducing the cost and exposure of patients to life-threatening environments outside.
For instance, in June 2020, MonitorMe, a unique medical monitoring program that connects healthcare professionals with at-home patients, announced that it had established a partnership with Harvey Nash/Nash Tech Global, which is a leader in software development, business process services, and outsourcing solutions, and leading provider of IT outsourcing services.
Through this partnership, the companies aim to offer a mechanism to carry out a real-time health and wellness monitoring program to bridge the gaps between on-staff clinicians, healthcare workers, and at-home patients, especially during the novel coronavirus pandemic.
Notably, the healthcare industry is taking most of its operations on digital platforms, as digitalisation is booming in this landscape. Through healthcare IT outsourcing services, most leading industry players have implemented a digital business model worldwide, where data is becoming one of the most important assets for healthcare businesses.
However, the healthcare industry is primarily exposed and vulnerable to ransomware attacks and cybersecurity breaches. For instance, in April 2020, Cognizant - an American multinational corporation that provides IT services, including digital, technology, consulting, and operations services - was hit by a massive "Maze" ransomware attack.
The attack also hit its customers, and the company is expected to spend nearly US$70 million to recover the damages made by the ransomware.
Thereby, the growing cyber threat hovering over the healthcare industry may have a negative impact on the growth of the healthcare IT outsourcing market in the coming years.
Furthermore, through various business operations, the healthcare industry generates massive amounts of data every day, making it highly challenging to track, store, and retrieve data electronically efficiently.
The FMI's report also analyses the booming healthcare IT outsourcing market region-wise.
Based on the geographical factors, the healthcare IT outsourcing market is broadly divided into seven regions - North America, Latin America, Europe, East Asia, South Asia, Oceania, and the Middle East and Africa. The growing stronghold of global leaders from the healthcare sector in the U.S. is expected to give a defence for stakeholders in the healthcare IT outsourcing market in North America.
With the largest revenue share in the global market, leading players in the healthcare IT outsourcing market are expected to witness lucrative business opportunities in the region.
In North America, market players with specialisation and expertise in healthcare and technologies will maintain a competitive edge. The need for innovation in the North American healthcare industry will trigger regional players to invest heavily in research and development activities in life science, biomedical sciences, insurance, forensics, and disease research.
Stakeholders in the region will also witness immense pressure to mitigate healthcare costs with innovations in application development. This will further trigger innovation in the North American healthcare IT outsourcing services market.
While the developed regions continue to dominate the global healthcare IT outsourcing market, leading players in developing economies are expected to introduce diverse offerings to strengthen their position on the global platform, says FMI in its report.