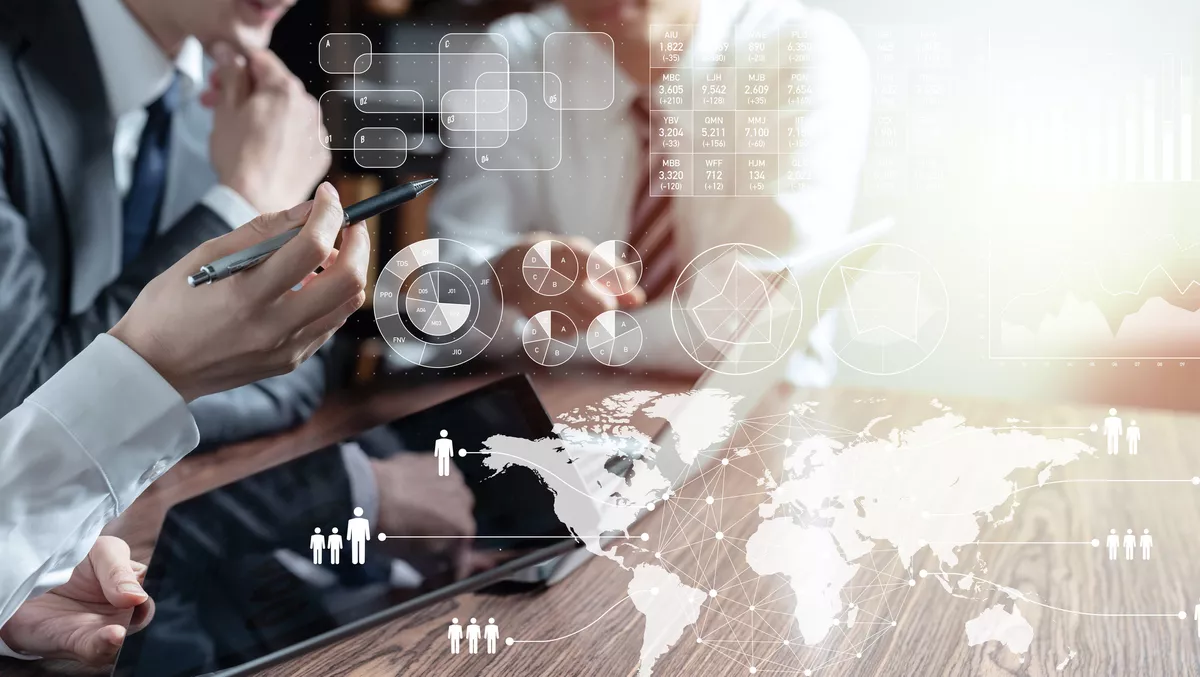 Nintex adds over 50 new process templates to online gallery
Nintex has announced it has fast-tracked process automation across commercial enterprises and government agencies with more than 50 new process templates added to its online Nintex Gallery.
The online Nintex Gallery is an interactive portal containing downloadable process maps, automation templates, workflows and connectors designed to accelerate the digitisation of work for companies worldwide.
Nintex adds that the gallery is a valuable resource for fast-tracking digital transformation by offering pre-built process templates tailored specifically for major industries and departmental use cases.
"Nintex process templates jumpstart sophisticated-to-critical automation projects by putting valuable pre-built components and solutions directly in the hands of people," Nintex chief product officer Neal Gottsacker says.
"With our process intelligence and automation tools and templates, organisations can rapidly remove digital transformation barriers and automate faster.
New capabilities available through the Nintex Gallery include direct integration with Nintex Workflow Cloud, affording customers the ability to import workflow templates directly into their environment for faster deployment of digital solutions.
Additional templates for Nintex AssureSign, Nintex Kryon RPA, Nintex Drawloop DocGen, and Nintex Forms have also been added.
Nintex Gallery currently consists of hundreds of templates that have accumulated since its initial launch in January 2020 and are filtered and organised by capability, industry and department.
Nintex says the latest release includes an advanced search function, refreshed user interface, and new template sets to speed up the development of end-to-end automated business solutions.
Popular templates available through the Nintex Gallery include:
Employee onboarding with Nintex Workflow Cloud
Invoice processing with Nintex Promapp
Integrate Nintex RPA Central with Nintex K2 Five with connectors
Check processing automation with Nintex RPA
Nintex explains that template contributions are open to its premier partners with a high level of expertise and Nintex expert certifications, like top template contributors Protiviti Inc, Quadrion, and Optimum.
"Our highly skilled team of Nintex-certified experts work with clients to develop their business process automation strategy and assist with design, configuration and customisation of intelligent automation solutions," Protiviti global ecosystem managing director Claudia Kuzma says.
"The Nintex Gallery allows us to quickly and easily get our solutions to customers so they can experience the benefits immediately.
The announcement of this new offering comes after Nintex was identified as a market-leading software provider of advanced Digital Transaction Management (DTM) solutions by independent research and advisory firm Aragon Research in March.
The report identifies the increasingly important role digital transaction management has in helping enterprises successfully navigate the COVID-19 era. With many employees still working remotely, Aragon Research says paperless transactions are how business gets done, and DTM providers have been a key reason for enterprise success during this time.
The research company says that with fully remote work becoming the norm, DTM is quickly becoming a best practice for enterprises and government entities needing safe, secure and efficient digital workflows and eSignatures. It says migration from legacy paper to DTM doesn't only help teams work faster and finalise agreements quicker; it's key to meeting and exceeding customer expectations in this new era.
The report analyses the capabilities of the Nintex Process Platform to eliminate paper and automate end-to-end processes. With the company's acquisition of DTM market leader AssureSign in June 2021, customers can automate the assembly and digital distribution of documents across various industries and use cases.