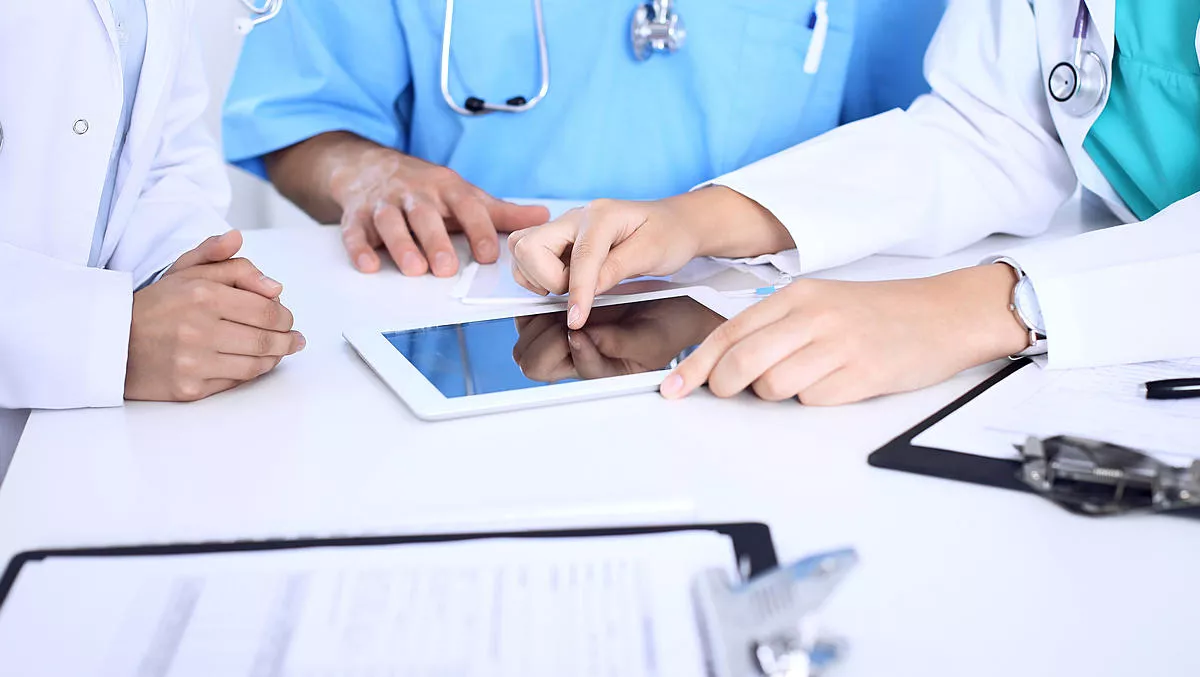 New DXC healthcare solution enables remote patient engagement
In the midst of the COVID-19 pandemic, DXC Technology has released a new patient-centered care solution to aid greater interoperability and remote patient engagement for healthcare organisations.
The solution is a customisable and personalised offering that brings healthcare providers, patients and clinicians remote working tools and information that can be accessed remotely via phone or tablet.
It provides persona-based access to real time health data and focuses on extending patient engagement beyond the hospital or clinic, and also aids collaboration across systems, healthcare staff and locations.
The new solution, DXC Patient-Centered Care, is backed by DXC's interoperability, analytics and security products.
DXC global chief medical officer Michael Dahlweid says, "The future of connected healthcare is centered around collaboration and care, and today's busy providers need to find innovative ways to connect with their patients within and beyond the walls of a hospital or clinic.
"Our goal is to enable care teams to share health information across multiple systems, channels, practices and infrastructures, and aggregate it into a secure, consolidated view of the patient's history of care. This persona-based access to real-time health data will allow clinicians to make the best possible decisions for their patient's treatment.
"With speed, scale, flexibility and continuous innovation, DXC Technology prepares traditional healthcare organisations to become major digital-health enablers.
According to DXC, at present the healthcare industry is experiencing a shift driven by trends such as an aging population; the proliferation of chronic diseases; rising healthcare costs; staffing shortages; and digital citizenship creating more informed patients.
This results in the need for healthcare services to improve patient experience and individual outcomes for the benefit of the providers and patients, the company states.
DXC Technology vice president and general manager Healthcare and Life Sciences Andrea Fiumicelli says, "In the age of Dr. Google and same-day Amazon deliveries, patients are increasingly more demanding.
"They will no longer tolerate half-day waits for discharge instructions that could be delivered in seconds via a chatbot, or receive test results by snail mail when they could be viewed immediately on a mobile app.
"They expect better value and engagement from caregivers, driving the industry to move from traditional care-delivery models toward a patient-centered journey of care.
"Our new Patient-Centered Care solution combines DXCs industry expertise and leading healthcare technology to equip providers with custom-built, next-generation and coordinated care solutions."
The DXC Healthcare portfolio also includes:
DXC Open Health Connect, a platform that creates a connected ecosystem for patients, providers and payers
DXC Healthcare Cloud, a cloud-based solution that allows approved parties to securely access applications and data 24/7
DXC Healthcare Security Services which helps healthcare providers identify and respond to threats, protect data and patient privacy, and securely manage patient identities stored on-premise or in the cloud
DXC Health360, a cloud-based solution that enables providers and payers to personalise care experiences
DXC Life Sciences solutions, which give life sciences organisations tools to improve operational efficiencies and reduce time to market for new therapies, devices and medicines