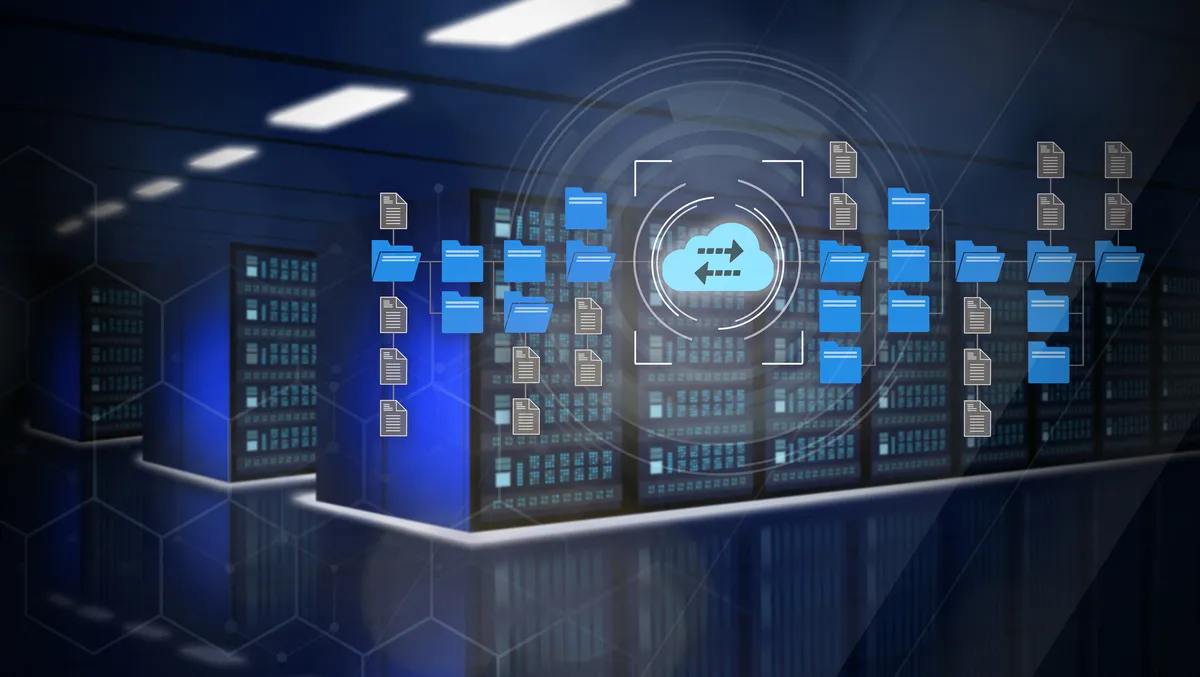 NetApp partners Google Cloud for managed storage service
NetApp, a cloud-led, data-centric software company, has announced an extension of its partnership with Google Cloud to deliver new levels of storage performance combined with the simplicity and flexibility of the cloud.
With the introduction of Google Cloud NetApp Volumes - now available as a fully-managed, first-party service on Google Cloud - customers can seamlessly bring business-critical workloads across both Windows and Linux environments to Google Cloud, even for the most demanding use cases like VMware and SAP migrations, all without refactoring code or redesigning processes.
"NetApp's innovative offering with Google Cloud sets the standard for enterprise-class features in public cloud file storage, establishing a benchmark for the industry," says Dave McCarthy, research vice president for cloud and edge infrastructure services at IDC. "The recognition of NetApp's name alongside the cloud provider in this first party service underscores its commitment to driving cutting-edge cloud storage solutions that address customer and market challenges."
Google Cloud NetApp Volumes is based on NetApp ONTAP data management software and cloud services. The partnership now enables customers to seamlessly extend their workloads into Google Cloud through an automated storage service fully integrated into its service ecosystem, providing enterprise-grade storage, data protection, and business continuity across workloads.
"By extending our collaboration with Google Cloud, NetApp is putting ONTAP storage and data management capabilities into the hands of Google Cloud customers as a first-party service, making it simple to use enterprise-grade storage in their critical workloads, optimize file storage and support Windows, Linux, SAP and VMware workloads," says Ronen Schwartz, senior vice president and general manager of Cloud Storage at NetApp.
"We see our mission as creating cloud storage and data services that are as forward-thinking and easy to use as possible, and this partnership allows us to continue making this vision a reality."
"Today's announcement extends our ability to deliver first-party storage and enterprise data management services so organizations can rapidly deploy, run, protect, and scale enterprise workloads with the familiar tools and interface of Google Cloud," adds Sameet Agarwal, vice president and general manager at Google Cloud Storage. "We're thrilled to enhance our File Solutions portfolio by continuing our partnership with NetApp, bringing the flexibility of the cloud to our customers alongside data protection and efficiency."
"APAC organizations are looking for flexibility, simplicity, security and savings at a time when they are managing cloud sprawl," notes Matthew Swinbourne, CTO, Cloud Architecture, NetApp Asia Pacific. "We are excited about this partnership and solution launch with Google Cloud, which continues to extend our cloud storage capabilities and commitment to help APAC businesses overcome the complexities of hybrid multicloud."
Some of the key capabilities of Google Cloud NetApp Volumes include enterprise-grade, multiprotocol file shares with rich SMB and NFS protocol support for the most demanding Windows or Linux workloads, including Google Cloud's only storage service to support protocols such as SMB and NFSv4.1(and v3).
The new offering also supports instant capacity additions or changes between performance tiers – without downtime, resulting in the ability to balance investment/performance in real-time.
There is built-in data protection that creates efficient, block-level incremental backups that don't impact uptime or performance while meeting RTO/RPO parameters to ensure optimum application availability.
"As an existing NetApp customer leveraging Cloud Volumes ONTAP and Cloud Volumes Service on Google Cloud, we are thrilled to embrace the new Google Cloud NetApp Volumes," says Anthony Lloyd, vice president for technology services at OpenText. "This fully managed file storage service will provide seamless migration of enterprise applications, like Kubernetes, to Google Cloud without refactoring code or redesigning processes. Ultimately, it will simplify operations across all our IT environments."